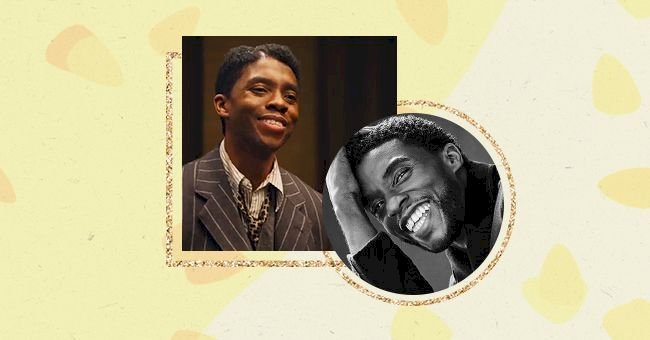 Chadwick Boseman Posthumously Lands Best Actor At 2021 Golden Globes
Chadwick Boseman posthumously landed the best actor award this past weekend at the 2021 Golden Globes. Chadwick's wife, Simone Ledward Boseman, received the award on his behalf.
The award was in honor of the star's last role as musician Levee Green in the period film "Ma Rainey's Black Bottom." Furthermore, the award is the star's first Golden Globe win. Boseman died this year after a private four-year battle with colon cancer.
In what critics speculate is the actor's path to clinching the lead actor award at the Oscars, Boseman's role in "Ma Rainey" and Spike Lee's "Da 5 Bloods" has swept the awards season nominations.
An Emotional Acceptance Speech
The acclaimed actor beat out Gary Oldman for "Mank," Riz Ahmed in "Sound of Metal," Anthony Hopkins "The Father," and Tahar Rahim for "The Mauritanian" for the award. However, emotion marked the celebration.
Boseman's wife Simone struggled through tears to get through her heartbreaking speech. Simone told audiences and Boseman's fellow actors that she did not have his words and could only express how he would react to the prestigious award.
"He would say something beautiful, something inspiring, something that would amplify that little voice inside us that tells you you can."
Simone thanked "Ma Rainey's" director George C. Wolfe, Netflix, the Hollywood Foreign Press Association, and many more, including his mentor Hollywood icon Denzel Washington for their roles in Boseman's career.
Boseman Is The Fourth Black Actor To Win A Golden Globe
The late actor also received a touching tribute at the Gotham Independent Film Awards. The event also saw Simone relay another stunning speech in which she noted the honor was a testament to the work and impact Boseman left behind.
Boseman becomes the fourth black person to be awarded a Golden Globe. Before his win was Sidney Poitier for "Lilies of the Field" in 1964, Denzel Washington, "The Hurricane" in 2000, and Forest Whitaker for "The Last King of Scotland" in 2007.
Despite the glamour of the Globes, the 2021 edition of the Golden Globes has faced scandal. Following an investigation by the Times into ethical lapses, findings illustrated the Gloden Globes had no Black voters in its ranks.
Critical Acclaim for "Ma Rainey's Black Bottom"
Boseman is most famously known for his career-turning role as the titular "Black Panther" in the Marvel universe film of the same name. His turn in "Ma Rainey's" was also an equally star-studded affair with A-List actress Viola Davis playing his co-star, Ma Rainey.
If Boseman is nominated in the March 15 Oscar announcement, he will be the fifth person the Academy selects posthumously. The move would follow the nominations of James Dean, Peter Finch, Spencer Tracy, and Massimo Troisi.
Chadwick Boseman at the premiere of
Davis, a fellow Golden Globes nominee, has shared her grief over the loss of her co-star. Davis held back tears as Simone gave her acceptance speech, later remembering Boseman as "an artist" and "an absolute joy."