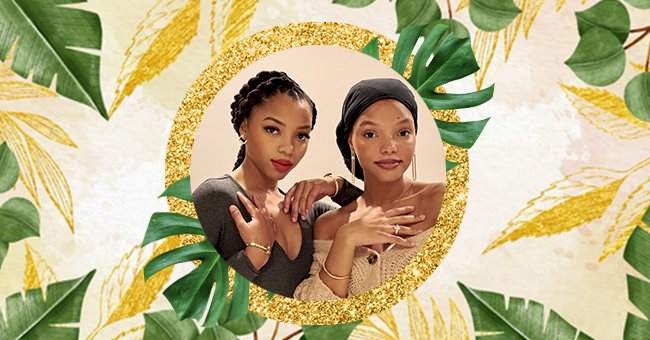 Chloe X Halle Become The Newest Neutrogena Ambassadors
Sister duo Chloe X Halle is the hottest thing in music right now, and they are about to take over beauty. Chloe and Halle Bailey have been revealed as Neutrogena's newest spokespeople.
Chloe and Halle Bailey are this year's biggest 'it' girl's and nobody can convince us otherwise. The duo had an incredibly successful album rollout last year despite the pandemic, and now they are breaking bounds in beauty.
The talented pop duo has proven to have many skills outside of music, and being beautiful is one of them. Take a look at the details of Chloe and Halle's new role as Neutrogena skin and beauty ambassadors.
The Perfect Pairing
Chloe and Halle announced their new role with Neutrogena on 10 March on their shared Instagram page. The duo shared that they have been long-time users of the brand and are excited about their partnership.
Chloe and Halle join the likes of Kerry Washington, Lana Condor, and Jenna Ortega as ambassadors. The pair is also the first duo to sign as Neutrogena brand ambassadors, so they are also making history.
"Now we get to say we're a part of a brand we've always used growing up, and I'm so happy that we can do it together,"

Says Chloe Bailey
Chloe tells Refinery29 that she and her younger sister used to share Neutrogena products as teens. Their partnership with Neutrogena seems to be the perfect full circle event for the fantastic pair.
The Duo's First Assignment
The radiant sibling duo comes in full swing with their new partnership with their glowing campaign visuals. Chloe and Halle's first Neutrogena brand ambassador assignment supports the brand's latest launches.
The dynamic duo promotes new products from Neutrogena's Invisible Daily Defense Sunscreen line. Products include a serum with SPF 60+, an SPF 50 face mist, and SPF 30 and 60+ face lotions.
"Having a sunscreen that blends in with our skin, doesn't show a white cast, and is invisible is really important to us as Black women,"

Says Halle Bailey
Since the young women are fans of the brand already, they also share their favorite products beyond the new ones. In a behind-the-scenes shot, Chloe reveals that she loves the brand's skin balancing cleansing cloths.
Promoting Self Love
Chloe and Halle are perfect ambassadors for Neutrogena because they spread a message of self-love too. The duo has a mission to empower women to be their best selves which aligns with the Neutrogena brand.
"I'm honored to be able to show how this brand can serve and be inclusive to everyone and all skin tones and to show that taking care of yourself can be fun."

Says Chloe
Chloe also shares how her younger sister's effortless approach to beauty inspires her beauty practices. Additionally, Halle attributes her love for self-care to watching her sister put in the time to care for herself.
Chloe and Halle's genuine love for each other radiates in all of their work and spreads positivity to everyone. What more could one need from new skincare brand ambassadors? All you need is love and positivity.