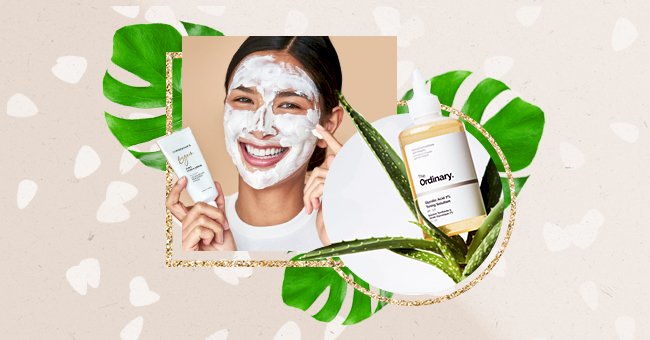 The Top 10 Best Rated Facial Exfoliators To Try
By removing the dead and dull skin cells on your face, you allow the active ingredients in your other products to penetrate your skin and got to work for optimum results.
With the rise of considered skincare, more people are seeing the value of exfoliating their skin. This can result in better results from your serums and moisturizers, and not to mention a brightened, glowy complexion.
There are two types of exfoliators that you may be interested in. The first is chemical exfoliators which work deeper into the pores and are ideal for acne-prone skin. Mechanical exfoliators are like beads or exfoliating face brushes and can remove surface-level dry skin. Here are some exfoliators worth considering.
Kiehl's Pineapple Papaya Facial Scrub
Price: $36.20
Formulated for all skin types, this facial scrub also includes apricot seed powder to provide exfoliation with just some gentle massaging.
CeraVe Salicylic Acid Cleanser
Price: $19
CeraVe is a trendy brand among Tiktok users. This acid cleanser is ideal for acne-prone skin because of the salicylic acid, but it also has the ability to sweep away dead skin cells.
Acure Brightening Facial Scrub
Price: $9.50
For baby smooth skin and brightened complexion, Acure's scrub is a good choice. Reviewers have had some positive reactions.
Kate Somerville ExfoliKate Intensive Exfoliating Treatment
Price: $25
Aesthetician to the sta including Meghan Markle and Jessica Alba, Kate Somerville offers this exfoliator in her skincare range. It's her best-selling exfoliator formulated for different skin types.
Summer Fridays Overtime Mask
Price: $54.26
Fancy a mask that also removes the dead skin from your face leaving you with a gloing complexion? This mask works overtime to give you just that.
The Ordinary Glycolic Acid 7% Toning Solution
Price: $9
Glycolic acid is one of the smallest types of acid molecules. That means this solution is able to work deep in the skin. It's also formulated for all skin types.
Neutrogena Hydro Boost Exfoliating Cleanser
Price: $12.49
This exfoliating is especially noteworthy for its inclusion of hyaluronic acid. Exfoliating can make the skin a little drier than usual, but hyaluronic acid is the champion of moisture and hydration.
Dr. Dennis Gross Skincare Alpha Beta Universal Daily Peel
Price: $150 for 60
These are filled with active ingredients, including retinol, salicylic acid, vitamin C, Alpha Hydroxy Acid (AHA), and lactic acid. The peel works not only to dissolve dead skin cells but to address fine lines, wrinkles and improve overall complexion.
Sunday Riley Good Genes All-in-One Lactic Acid Treatment
Price: $85
Apply a layer of this during your nighttime skin routine and leave it overnight. Wake up with a brightened, glowy complexion.
Dr. Roebuck's Byron 2-in-1 Mask and Exfoliator
Price: $36.20
For those with sensitive skin, a regular exfoliator may be too harsh or abrasive for the skin. However, this exfoliator is specifically formulated for senstive skin.