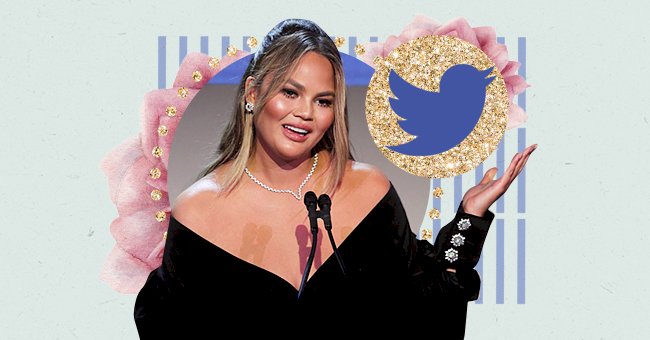 Chrissy Teigen Leaves Twitter After Revealing It Is No Longer A Positive Experience
Very few things can shock us since the pandemic, and the latest Chrissy Teigen update is one of them. Chrissy Teigen, the best celebrity on Twitter, recently announced she is leaving the platform.
Social media is a fantastic tool for connecting with friends, family, and a broader social network. Many celebrities have used social media to their advantage and have leveraged deals from their online presence.
While many stars use their profiles for business, Chrissy Teigen uses them to share her life and opinions. Unfortunately, she won't be doing that for long on Twitter, the app where she was most active and fierce.
Leading Up To The End
The day we thought we'd never live to see has officially arrived. Chrissy Teigen deactivated her Twitter. We're sure that you'd love to know why, but we thought to start from the beginning of the end.
On Monday, Chrissy revealed she had a new cleaning product range in collaboration with Kris Jenner. Teigen revealed that the brand was years in the making with help from Good American co-founder Emma Grede.
Many would expect that a plant-based cleaning supplies brand would receive plenty of praise in 2021. Unfortunately, this wasn't the case for Chrissy, as Twitter users criticized her choice to work with Kris.
Calling It Quits
While the Kardashian Jenner clan are no strangers to the backlash, its severity proved too much for Chrissy. The 'Lip Sync Battle' co-host received tons of negative comments until she finally had enough.
Chrissy then took to Twitter to announce that we couldn't have foreseen. She revealed that she'd be leaving Twitter due to being negatively affected by harsh comments and opinions.
"I encourage you to know and never forget that your words matter. No matter what you see, what that person portrays, or your intention. For years I have taken so many small, 2-follower count punches that at this point, I am honestly deeply bruised."

Says Chrissy Teigen
Chrissy also acknowledged some of her mistakes on the app and encouraged that fans be careful with their words. Teigen officially deactivated her Twitter account a few moments after posting the goodbye tweets.
A Sad Day For Twitter
Although Chrissy's choice is best for her mental and emotional wellbeing, many are sad to see her go. Teigen has been active on Twitter for almost eleven years and has been candid every step of the way.
With 13.7million followers rooting her on, Chrissy was the clap back queen on the app. Unfortunately, this is a characteristic she confesses to creating to impress her followers even though she is pretty sensitive.
Apart from the clap backs, Chrissy's sense of humor shined through on the app more than any other. We will miss her cheeky exchanges with husband John Legend, owning Piers Morgan, and expert bacon opinions.