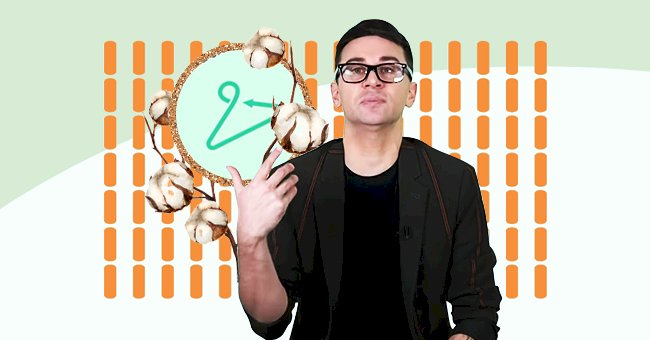 Christian Siriano Created the World's First Thrift Symbol For ThredUp
Fashion designer Christian Siriano debuted a logo for online thrift store thredUP. The Thrift Logo is the first of its kind as there has never been a universal symbol for secondhand clothing.
Fashion production contributes up to ten percent of humanity's carbon emissions, dries up water sources, and pollutes rivers and streams. But things are looking positive for the fashion industry as many businesses are now considering the impacts of their practices on the environment.
For one, we're seeing a decrease in the stigma around thrifting as the fashion industry starts to make a few necessary changes to move towards an increasingly environmentally conscious industry. To normalize thrifting, ThredUP, one of the top destinations for online shopping, called on Christian Siriano to design the first universal logo to represent gently worn clothes.
The Thrift Symbol for ThredUp
Siriano has partnered with secondhand marketplace ThredUp to design the first-ever universal symbol for used clothing. This intention is that consumers can wear the emblem proudly to show that they are promoting sustainability by extending clothing life.
It's a hanger icon improved, bringing in the cyclical arrows reminiscent of the "reduce, reuse, recycle" image together to create a new logo.
Commitment To Sustainability
Instead of buying new, the logo is a badge to show an outward commitment to fighting fashion waste. Siriano told POPSUGAR that he's already ironed it onto some of his own clothing, including some vintage tees and blazers.
He has confirmed a celebrity style moment. We can expect to see Lily Collins wearing the new icon on a chic top very soon.
How The Focus On Sustainability Started For Siriano
The fashion designer talks about the past year's events that have brought him to his current consciousness about the fashion industry.
"I'm a designer that has always, in a way, designed like that. I never was a big, mass-market brand. We're more curated and try our best not to contribute too much waste or over-dye fabrics."

Siriano tells Refinery29.
The Stigma Of Thrifting
Though thrifting is trendy now, it hasn't always been. While it can be a source of originality that you cant find in the retail stores, for others, it's something they grew up with out of necessity.
But thanks to increased attention on sustainability and the growing resale market—with an expected value of $64 billion in the next five years— the shame surrounding secondhand shopping is finally starting to subside.
Accessible Fashion
Sirino has been about accessible fashion. According to Elle, this year, he shifted his production line to produce masks for New York State's front line workers.
When Congresswoman-elect Cori Bush tweeted in November that she needed clothes for the Hill and was heading thrift shopping, Siriano instantly threw in a bid to help.