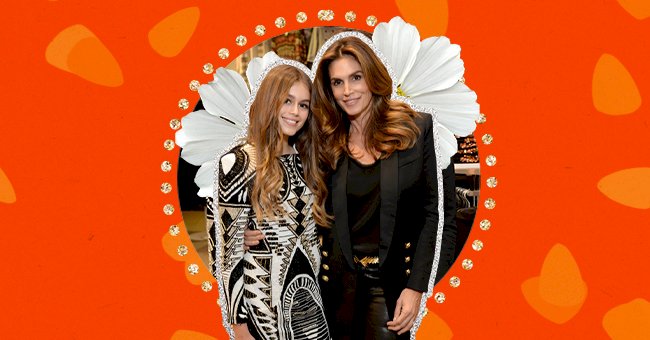 Cindy Crawford & Kaia Gerber's Best Fashion Moments
When it comes to fashion models, have the inside scoop, especially because they're the first to see some of the items before we do! Cindy Crawford and her daughter Kaia Gerber have had some memorable fashion moments!
Cindy Crawford is a household name since she hit the runway back in the 90s, and her daughter Kaia Gerber is following in her mom's footsteps. From the supermodel genes to the fashion taste, the two are very much alike.
From streetwear to the red carpet, they sure know how to make heads turn. The mother-daughter duo sometimes goes out matching, and other times they're expressing their individual tastes. Here's a look into their best fashion moments.
Rocking off the shoulder dresses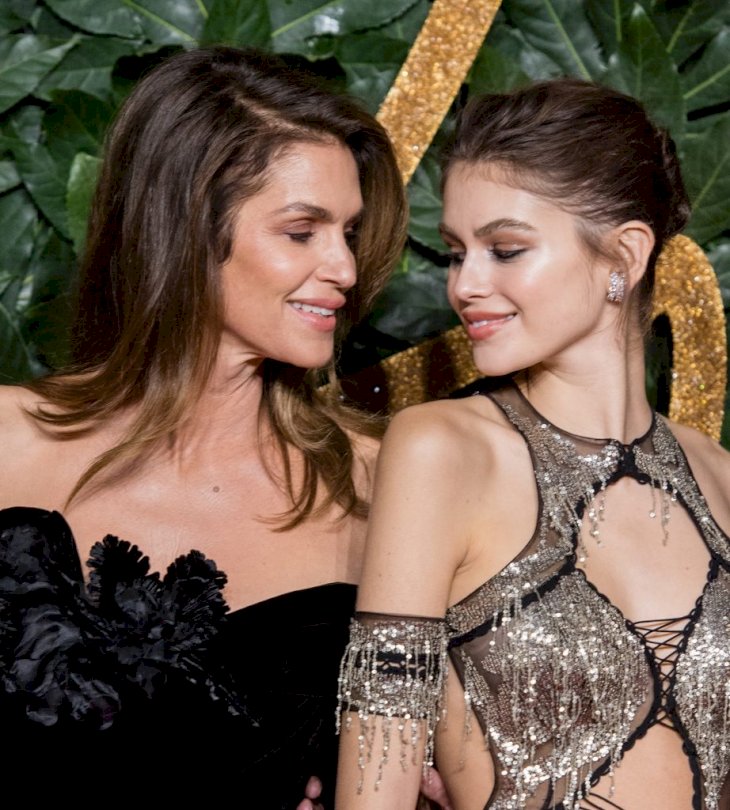 LONDON, ENGLAND - DECEMBER 10: Cindy Crawford, Kaia Gerber arrive at The Fashion Awards 2018 In Partnership With Swarovski at Royal Albert Hall on December 10, 2018 in London, England. (Photo by Samir Hussein/Samir Hussein/WireImage)
The mother-daughter duo was photographed together at the 2018 Fashion Awards in similar off-the-shoulder dresses. While Cindy opted for a classic black approach by Marchesa, Kaia went with a dress dripping in silver by Alexander McQueen.
Queens of animal print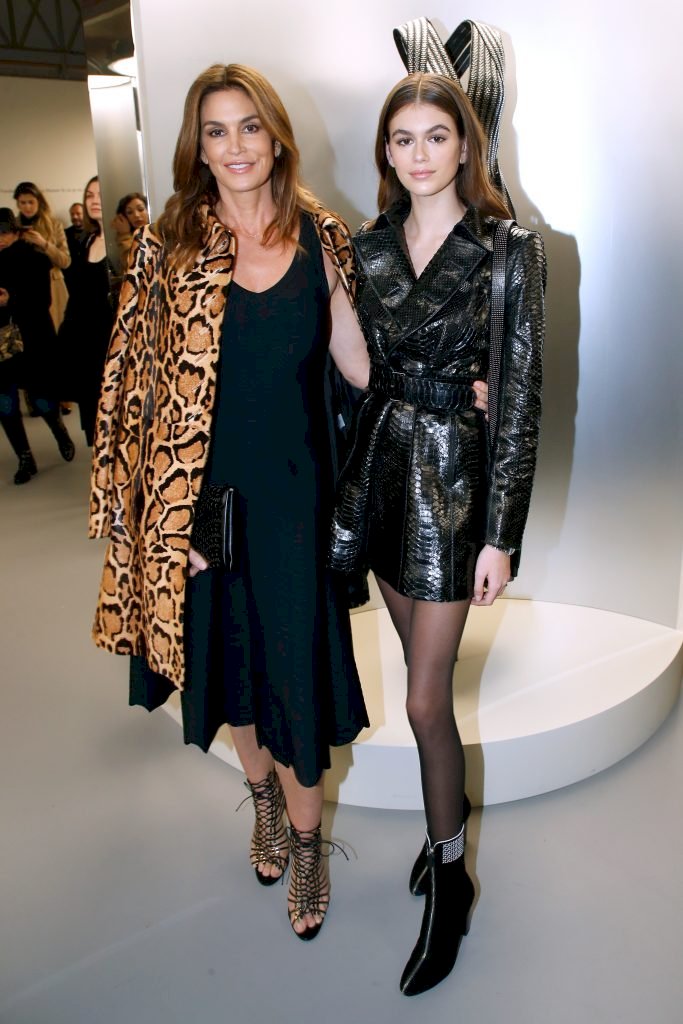 PARIS, FRANCE - JANUARY 21: Cindy Crawford and her daughter Kaia Gerber attend the
At the Azzedine Alaia: Je Suis Couturier Exhibition, the two went in animal print, but they were definitely not matching. Kaia wore an edgy leather jacket with black boots, and mom Cindy wore a black dress and an animal print coat paired with strappy sandals.
Tailored suits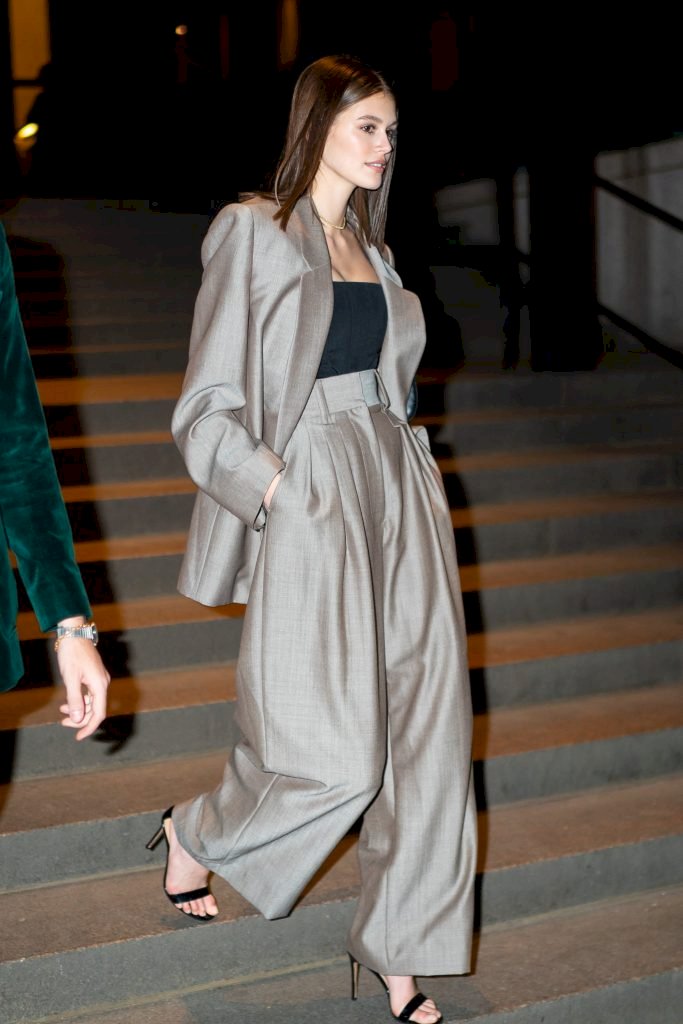 NEW YORK, NEW YORK - APRIL 06: Kaia Gerber attends Marc Jacobs and Char DeFrancesco's wedding reception at The Grill in Midtown on April 06, 2019 in New York City. (Photo by Gotham/GC Images)
Just like her mom Kaia seems to love to get suited up! She looks absol1utely flattering in the suit she wore to the wedding reception of Marc Jacobs and Char DeFrancesco.
Blazers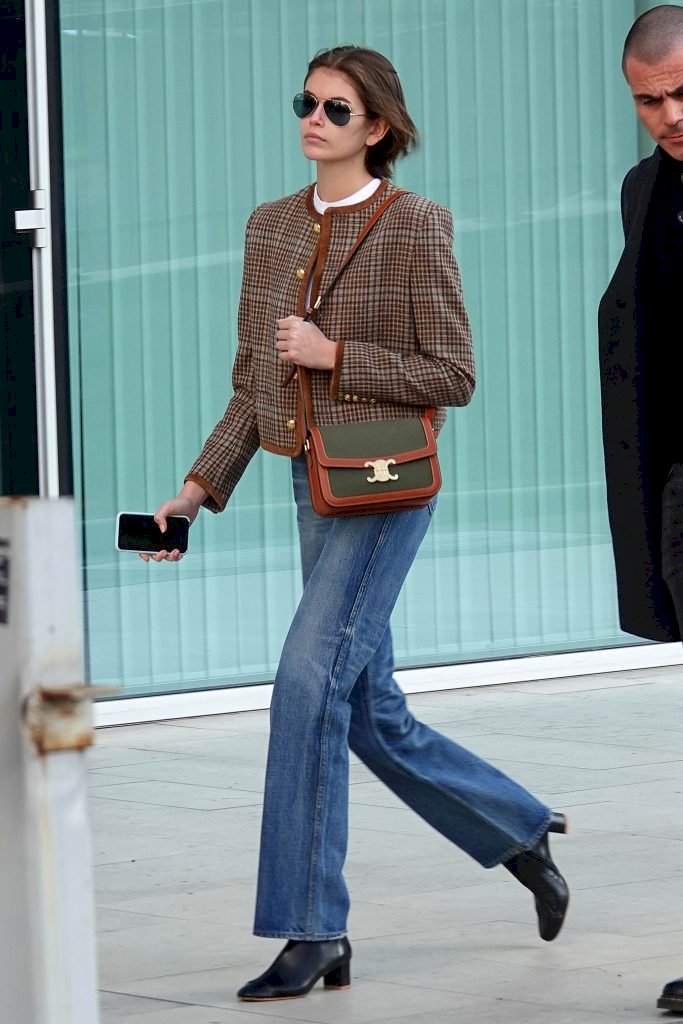 MILAN, ITALY - FEBRUARY 19: Kaia Gerber is seen during Milan Fashion Week Fall/Winter 2020-2021 on February 19, 2020 in Milan, Italy. (Photo by Robino Salvatore/Getty Images)
Kaia pairs a blazer with flared jeans and a pair of black ankle boots, showing her flair for fashion. Is there any other way to be strutting around Milan other than a style icon!
Balmain besties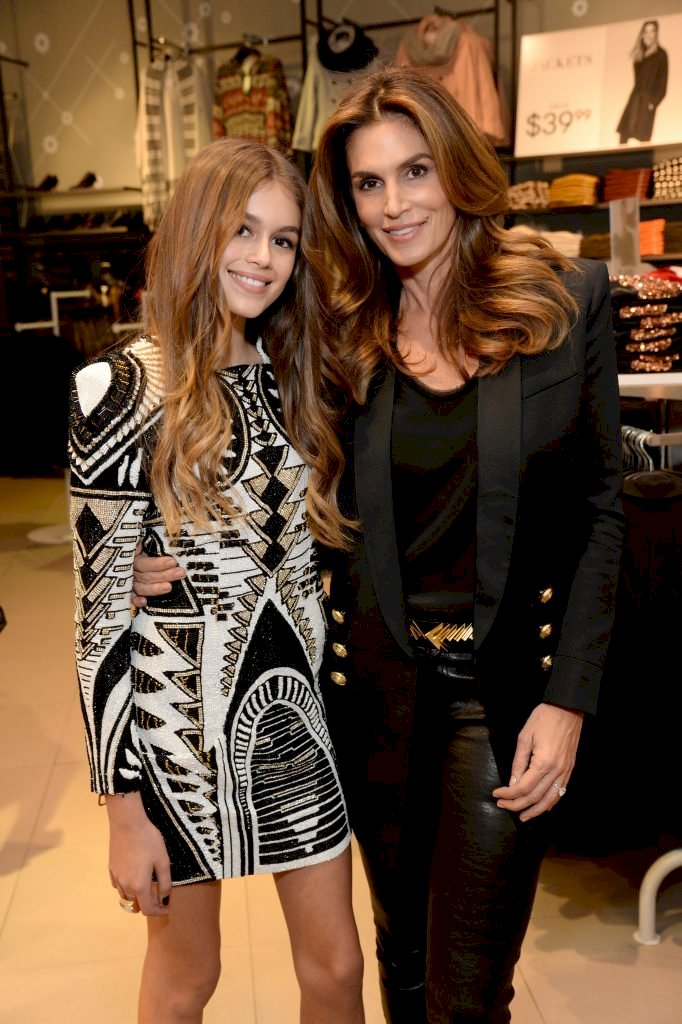 WEST HOLLYWOOD, CA - NOVEMBER 04: Kaia Jordan Gerber (L) and model Cindy Crawford attend the Balmain x H&M Los Angeles VIP Pre-Launch on November 4, 2015 in West Hollywood, California. (Photo by Michael Kovac/Getty Images for H&M)
They go all out for the Balmain x H&M launch wearing the same designer! Cindy wore the Balmain jacket with gold buttons and Kaia in a Balmain dress from the launch.
Classy luncheon look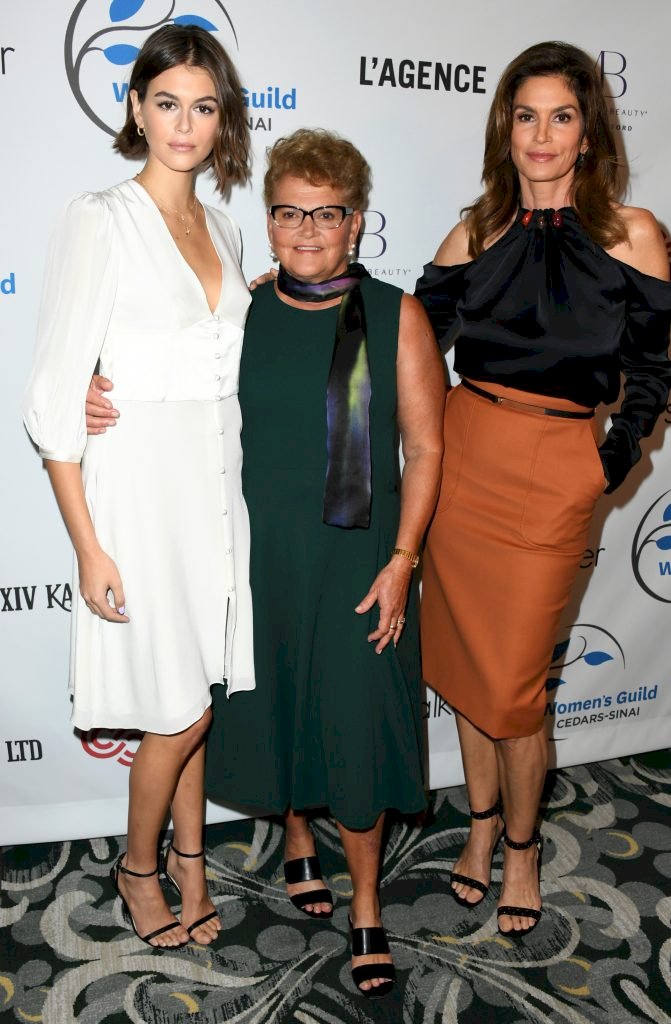 BEVERLY HILLS, CALIFORNIA - NOVEMBER 06: Kaia Gerber, Jennifer Sue Crawford-Moluf and Cindy Crawford attend Women's Guild Cedars-Sinai Annual Luncheon at Regent Beverly Wilshire Hotel on November 06, 2019 in Beverly Hills, California. (Photo by Jon Kopaloff/FilmMagic)
The two make their way to the Women's Guild Luncheon in similar strappy sandals. Kaia dresses it up in a buttoned-down white dress while Cindy opts for an off-the-shoulder blouse and an orange skirt.
The duo certainly knows their way around the closet, and it seems that they often match in some way. Kaia definitely adds her own edge to her look, while Cindy keeps it classic!