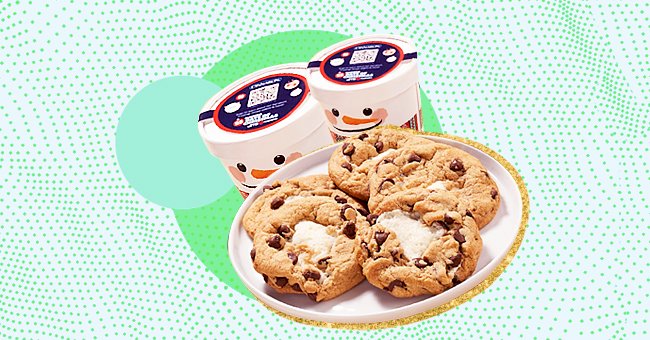 Cinnabon To Sell Signature Cream Cheese Frosting in Pints For Festive Season
Cinnabon just made an announcement that will change holiday baking for the best this year. Turn your kitchen into a personal Cinnabon bakery with their latest and exciting offering.
Cinnabon is a universally loved sweet treat that adds some excitement to a regular mall trip. The baked good's aroma is unmatched and has a way of continually drawing us towards the store.
The pandemic has made mall trips a little different this year, which means our Cinnabon consumption is running low. Thankfully the food chain announced that they'd be selling their frosting this holiday season.
Cinnabon's Cream Cheese Frosting Pint
The day we've all been waiting for has finally arrived. Cinnabon has officially saved 2020 by revealing plans to sell their signature frosting in pints for a limited time this year, and we are ecstatic.
"...fans can bring the same frosting home as the perfect accompaniment to holiday cooking, baking, and holiday movie watching, to enhance the simple pleasures, smells, tastes, and homemade love that make this time of year so special,"

Says Cinnabon Chief Marketing Officer, Karyn Sarago
The chain recognizes the need for homemade alternatives due to the pandemic and is ready to deliver. Holiday season treats are about to get so much better this year with the $5.99 limited edition tubs of goodness.
This tub of sweet creamy goodness will also make an ideal secret Santa gift for a friend or a colleague. A fresh batch of cookies and a tub of this frosting will be the order of the season once everyone hears the news of this new offering.
Where To Get A Pint
The cream cheese frosting pints are limited edition, so you have to rush to get yours before they sell out. Although we aren't sure when Cinnabon will pull the plug on this offering, we say rather be safe than sorry.
You can purchase a pint at Cinnabon mall bakeries nationwide or order it in on a food delivery service. The frosting is also now available to buy on the Cinnabon website if that's your preferred platform.
More Holiday Treats From Cinnabon
Although the frosting will be an excellent touch to homemade cinnamon rolls, Cinnabon encourages innovation. The famous food chain offers a variety of fun ways to incorporate the frosting in our goodies.
Freeform's 25 Days of Christmas celebration has also partnered with Cinnabon to offer alternative frosting uses. Customers can scan the OR code at the bottom of their frosting pints to see videos, recipes and tips.
Holiday baking is going to get so much sweeter with the unique recipes on the Cinnabon website. Options include combinations such as frosted sweet potatoes, frosting filled cookies, and brownies.
The idea is to get creative with Christmas cooking by using this delicious cream cheese frosting. Our pro tip is to use it as a dip for sweet treats for your holiday season events to impress all your friends and family.