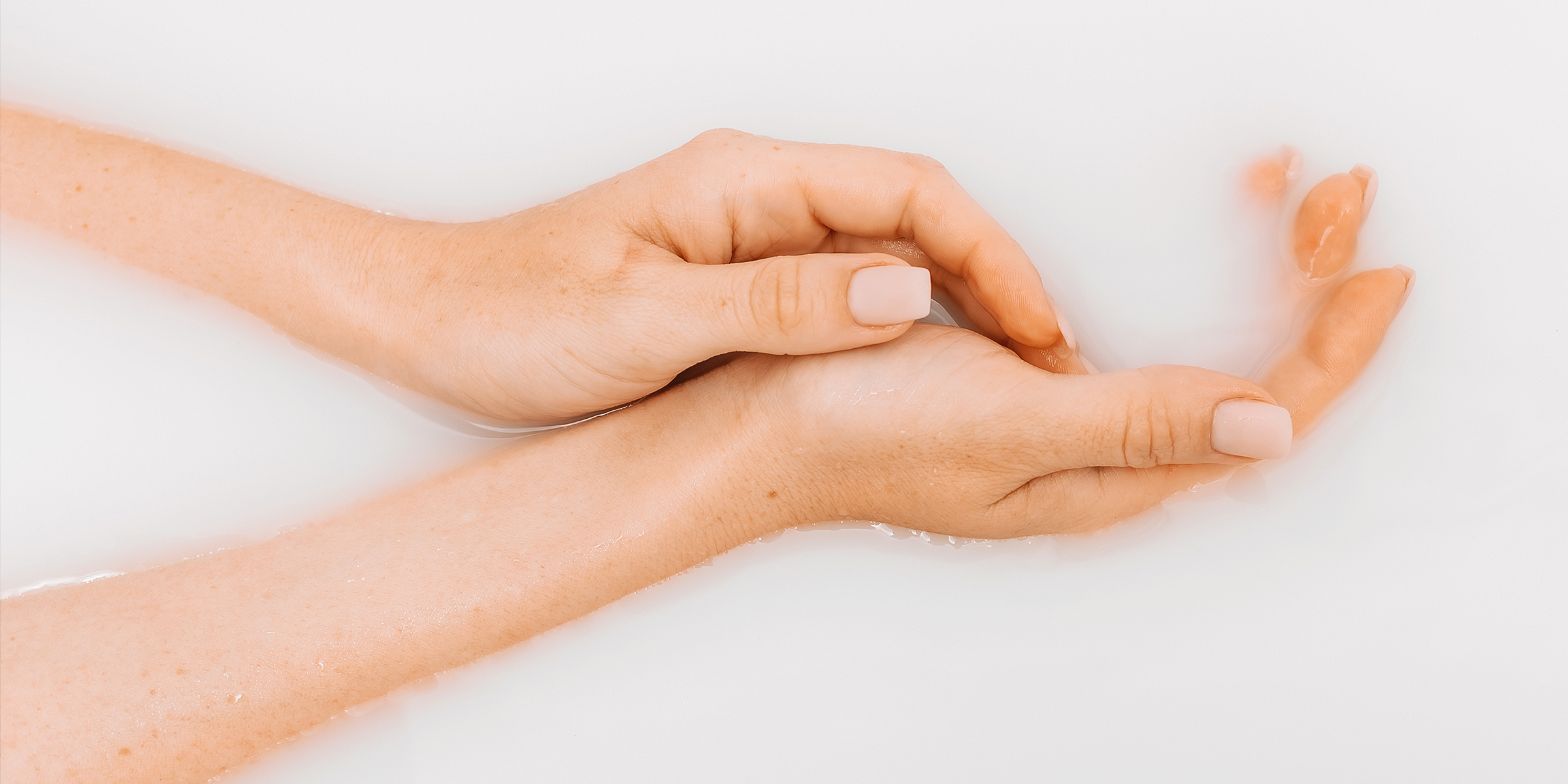 Hands in milk bath | Source: Shutterstock
Clear Milk Bath Nails and Other Variants – 3 Ways to Wear the Trend in 2023

If you're searching for a stylish and modern twist to upgrade your nail game this year, the clear milk bath nails trend is perfect! This minimalistic yet chic look you can wear in various ways is all the rage.
Milk bath nails have become the latest nail trend to take the beauty world by storm. With the naked nails trend on the rise, milk bath nails provide a way to keep your nails looking trendy yet understated.
This nail trend has become so popular on various social media platforms, and it has accumulated millions of views under the hashtag. Not only are social media users in love with these nails, but celebrities have also fallen in love with them.
From Blake Lively to Sydney Sweeney and even Jennifer Lopez, these celebrities have been seen sporting milk bath nails, making them even more popular among fashion-conscious individuals.
While this trend has resurfaced, it is worth noting that milk bath nails are a technique that has been around for a while, and you can creatively add your spin to it to own the look.
What Are Milk Bath Nails?
Milk bath nails are a type of nail art that mimics the appearance of a milky, opaque bath. The nails are painted in shades of white, cream, and sometimes pink, with swirls of translucent color to create the effect of swirling milk.
Some nail technicians even add dried flowers or other embellishments to complete the look. Milk bath nails are a popular trend for those who want a subtle and elegant nail design.
Traditional Way of Wearing Milk Bath Nails
The traditional way of wearing milk bath nails involves a milky-white or translucent base color reminiscent of the color of milk. The fingernails are usually polished with sheer or semi-sheer polish, giving them a soft, delicate, and feminine look.
Some people opt for adding delicate floral or abstract designs, while others prefer to keep the nails plain with just the milky-white base color. The result is a chic and sophisticated look perfect for any occasion.
To achieve this look, first set aside the dried flowers you want to use and prep your nails by removing any old polish and filing your nails to your desired shape. Follow this by applying a base coat to protect your nails from staining.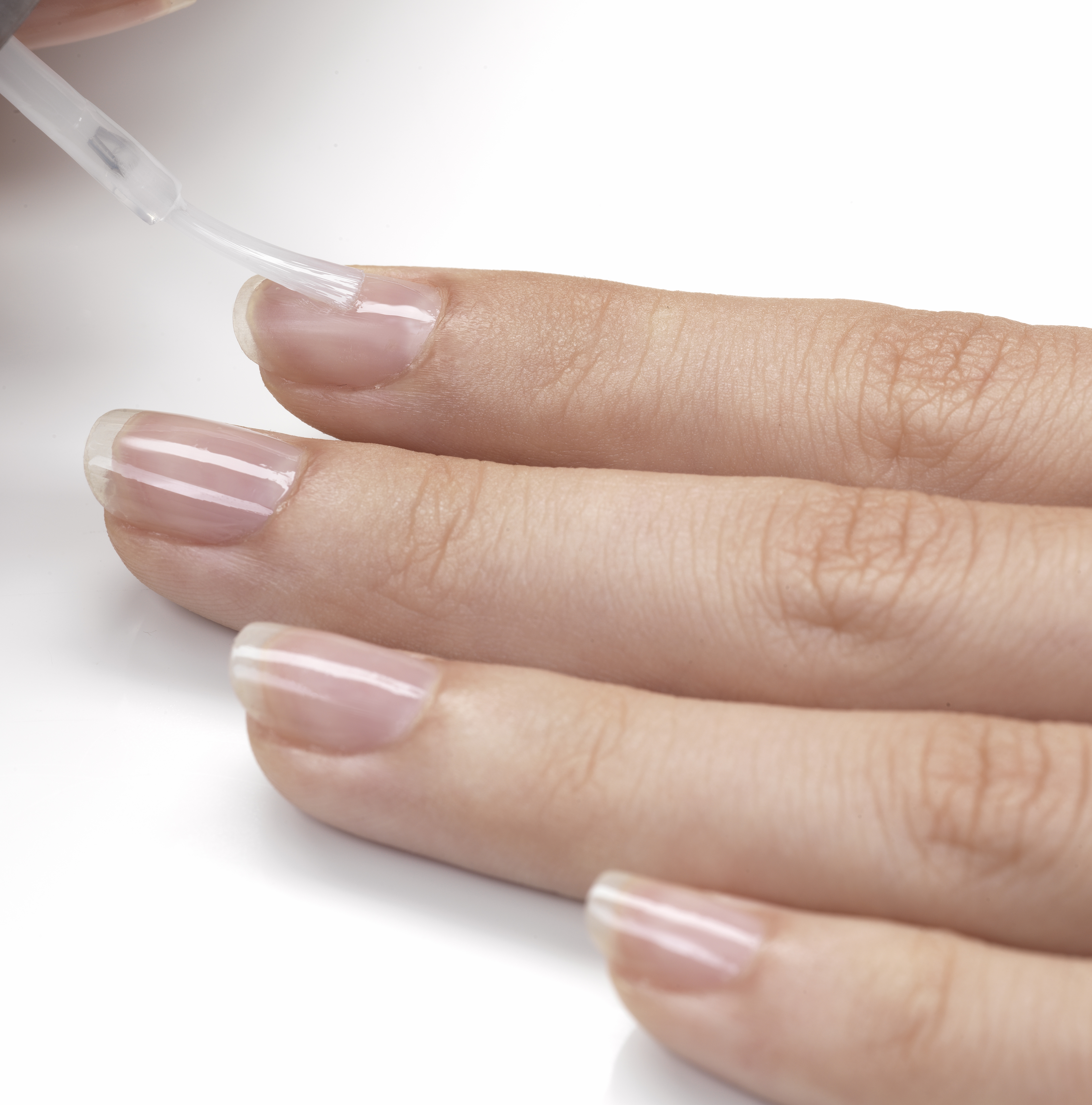 Applying base coat to nails | Source: Getty Images
Apply a base coat to your natural nails and let them dry. Follow this with a sheer or creamy acrylic coat on your nails, covering the entire nail. Dust off any excess and follow with a second layer of base coat. Add the dried flowers you set aside, pressing them down to this layer before allowing the nails to dry.
Add a third layer of base coat, setting powder, and powder activator. If you are happy with the results, buff and file your nails to your desired shape before finishing with another layer of powder activator and a top coat.
The exciting part about this nail trend is that you can do it with acrylic and gel nails, and the base does not have to be in shades of white. Today, people are experimenting with different colors of milk bath nails.
Minimalist Milk Bath Nails
Minimalist milk bath nails are a simplified version of traditional milk bath nails. Instead of adding floral or glittery accents, this version focuses on a simple and clean look, like Kaia Gerber's at the 2023 Oscars afterparty.
To achieve this style, start with well-groomed nails, follow the steps in the traditional milk bath nails, and skip adding dried flowers. Finish off the look with a glossy top coat to give the nails a shiny and polished finish.
Milk Bath Nails with Clear Base
These are more straightforward and understated versions of traditional milk bath nails. You can achieve this by picking a nail shape and not applying any creamy look to your nails to emphasize the dried flowers.
This minimalist version of this trend is perfect for those who want to try it out subtly or for those who prefer a clean look with no additional designs or embellishments. Irrespective of your choice of accents, the result is usually a luxurious and dreamy look.