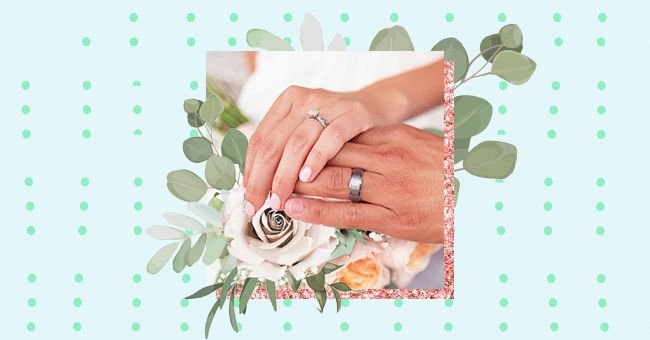 Clever Tips & Tricks From Pros To Save Money On Your Big Day
Who says you can't have a fairytale wedding without spending too much? From saying yes to an off-season ceremony to walking down the aisle on a sunny Sunday afternoon, here are some smart ways to have a memorable big day celebration without going overboard.
Everyone wants to have an extravagant marriage affair which involves a huge guest list, over-the-top preparations and a super expensive bridal dress. However, when it comes to considering the monetary aspect, we either exhaust all our budget or merely trade away critical elements related to the special occasion.
Many couples had to cancel their wedding plans because of COVID-19, while others resorted to more intimate gatherings. If you're still trying to connect the dots and having no success whatsoever, despair no more because we have some pro-endorsed tips and tricks to help you have the wedding of your dreams without going broke.
1.Say "Yes" To An Off-Season Wedding Date
We understand that stepping into the wedding season has its own charm, but there's nothing wrong about considering others months of the year. Off-season weddings usually take place between November and March, so you can have a springtime ceremony or a cozy winter-some affair and still make it memorable.
2.Say "No" To A Saturday Ceremony
Saturdays are the hottest pick and many couples opt for this day because everyone's free and it's the weekend. How about planning a Friday or Sunday affair instead? You'd be surprised to know how much money you can save this way.
3.Ditch Paper Invites
We are living in the age of social media and digitalization, so perhaps dropping paper cards and invites will save money and energy. You can either make a wedding website, or simply send out digital invites to your guests. Going for hand-written cards is also an option.
4.Shorten The Guest List
It can be overwhelming to sit down and make those never-ending guest lists because you certainly wouldn't want anyone to miss your wedding day. But because we are alive in desperate pandemic-stricken times, perhaps limiting your guests to 100 or something would be a plausible idea. Bonus: you save dollars.
5.Pick A Natural Setting
Rustic weddings are all the rage, so having a nature-inspired ceremony might make it easier for you to decorate and have a cozy, warm and joyous celebration. Don't opt for expensive hotels, resorts and wedding halls because they will cost you way too much.
6.Buy Your Dress Off-Season
Brides are very particular about their wedding attires, and some even dream of having a designer dress or a Givenchy gown with an iconic tiara on their heads. But because we are considering the budget constraints, you can either buy your dress off-season (again, plan ahead), or get it from a bridal sale.
7.Cut Over-The-Top Cakes
Have you seen those cute cupcakes from wedding events making rounds on social media? People have started to think strategically, which means they ditch the fancy schmancy huge cakes and either opt for a smaller one, or trade it for cupcakes.
8.DIY Your Makeup & Hair
Haven't we all become beauty pros already? So why not put our creative strokes to work and do our makeup and hair (with help from makeup pro friends and family). You will enjoy every bit of it, and save tons.
9.Pick Seasonal Flowers & Repurpose Them
Floral-themed designs are perfect for adding that fresh and romantic look to your wedding decor. Choose seasonal flowers and try to repurpose them - maybe use your wedding day bouquet as centerpieces later on to give that floral pop to the guest tables.
10.Benches For The Win
If you're having an outdoor event, one way to seat more people and save money is to use benches instead of chairs. You can also decorate them with flowers and leaves, or place wooden barrels across the rows with flower bouquets inside them. So dreamy!