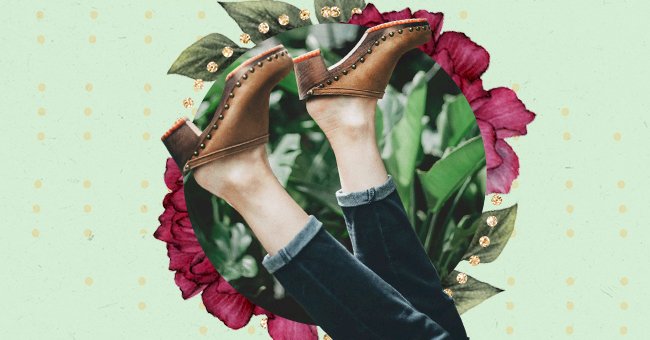 Clogs Are Becoming The 'Ugly Shoe' Must-Have Of 2021
Whether we like it or not, clogs are coming back into our wardrobes. Over the years, they have never lost their charm and continue to set trends. The clogs season has begun, and we have seen them in all kinds, shapes, and colors.
Feminist and but at the same time radical chic. The clogs, the other name for wooden clogs, have always fascinated stylists and designers. In 2021, they are the coolest shoes to have irrespective of whether you work from home or have to go out to the office.
Folk and traditional are the classic examples of how a shoe with an artisan soul, which rose to prominence in the sixties and seventies, can safely resist the fashions and trends of the moment. And indeed, to continue to create new ones.
How To Wear Clogs In 2021
You can wear clogs in different stylish ways, and the best part is that they come in a variety of colors. This ugly wardrobe duckling is making a comeback after years of exile, and the watchword for 2021 is shift and modernity.
Lyst recently reported that clogs are fast becoming the comfortable and ugly shoe of the season as searches for the shoe have continuously increased month after month. On Instagram, they already reign supreme with sometimes surprising variations. So, are you ready to go out of your way to experience this reinvented classic?
With Socks
Notice to vintage fashion enthusiasts! In 2021, clog goes well with fashionable pieces: vinyl pants, blazer with shoulder pads, slit skirt, oversized trench coat, printed coat.
Clogs can give birth to quirky looks. For example, if you like originality, you can add your personal touch by wearing socks in your clogs—some associate them with gaiters or even with fishnet stockings.
With Chic Basic Pieces
If you opt for a stroll in the streets with your friends, adopt a fashionable city look. We advise you to favor simplicity and not to superimpose vital pieces. The hooves are already ubiquitous and attract the eye enough.
On the other hand, a plain blazer, a simple top, mom jeans, and a few golden jewels do the trick. Or, how about an all-denim outfit with purple clogs? A satin slit skirt with a boat neck sweater and animal print clogs, the perfect outfit to make a splash.
In Cozy Mode
For those who prefer the "cozy" mode, you will be spoiled for choice. The clogs are also available for when you're spending time at home. With the curfew, we sure prefer to stay warm.
To accompany your pajamas, you can wear your chic clogs. Halfway between the classic shoe and the slipper, they will give a little style to your unique "work from home" look.