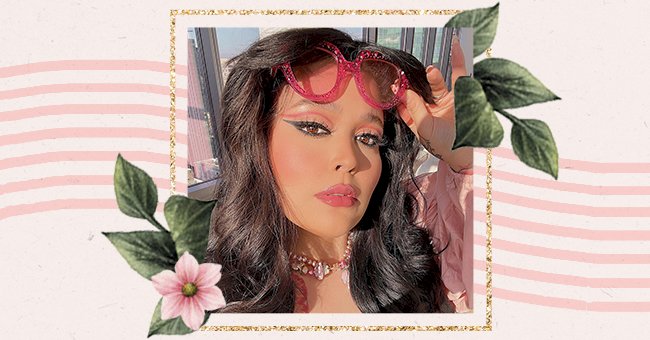 Colorful Eyeliner: Exploring the Trend
We're calling it. Colorful eyeliner will be the rage this summer. If you don't believe us, consider this. While your brown eyeliner has been your fave since time immemorial, you might want to put it aside in the heat of summer.
Colorful eyeliner often boasts smudge-proof formulas and beautiful hues that can take you from day to night- even if you are sweating through your blouse. Moreover, they are a significant change from your usual, so what would it hurt?
First things first, there are no rules; you can play with graphic lines to inverted cat eyes. Thus the only rule is to have fun. Furthermore, choose whatever color suits your fancy as there are many to choose from with different finishes. Enough talk; let's explore the trend below.
Blue Eyeliner
The first color to try is blue eyeliner. This liner is a favorite for colored eyeliner girls. Moreover, the variant shades of blue are perfect for the summer. If it comes in a liquid form, make sure to shake it well enough for a thicker consistency and vibrancy.
Moreover, you can layer two different shades for a more striking look. Think darker color on the top lid and another on the bottom. For instance, dark blue on the top lid and a lighter blue on the bottom lid. If not, you can use the colors singularly.
White Eyeliner
If you have been inspired by glossy magazines or influencers and their apparent mastery of white eyeliner, do not be afraid to give it a go. They make a great cat-eye. However, the trick to not making it look chalky is to layer them in three coats and then underline the look with black eyeliner. The finished look is crisp and polished.
Green Eyeliner
Understandably, you might be afraid of the brighter side of the colorful eyeliner trend. However, you can purchase those whose payoff is more like a tint than a full-blown eyeliner. Any color will do. However, dark green is suitable.
Moreover, like any other color on this list, there are so many shades to choose from. With green, you can go teal, blue-green, or even bright green. Furthermore, you can decide to play it off on its own or with another color.
Violet Eyeliner
Violet eyeliner is such a fun shade and can stand to really bring out your eyes. If the shade is too muted, try layering it with a white eyeliner to make sure it pops. In the same vein, you can go darker with pink on the outer corner of the eyes. It adds an amazing pop of color and is especially great to wear if you are in a hurry.
Also, pencils are not the only way to apply a colorful eyeliner look. You can do so with an eyeshadow or a gel liner. If the pink tone seems too red for you, especially if you have allergies, there's no need to panic. The right berry shade will look bright on your skin. However, to tone down any redness in your skin put concealer over your trouble spots.
Purple Eyeliner
For a color that will suit every single skin tone out there, purple eyeliner is that girl. It is ideally suited to every skin tone and eye color imaginable. You can use it as a fun alternative to your usual black smokey eye. Trace it on your lash line and smudge for a striking smokey eye.
Glitter Eyeliner
There are many colors out there to choose from, but we shall end this list with a glitter liner. All of the above colors have a glittery companion but if you want to stick to the classics, go for a silvery eyeliner. They can be quite sheer, so layer it over your black eyeliner cat eye on your next night out. It will catch in the light making your eyes oh-so alluring.
You can also create an ombre look if you are more advanced in the makeup department. Highlight the innermost corner of your eye with the lightest shade and go deeper as you reach the outer corner. Make sure the outer corner is the darkest shade you have. To achieve the precision you want, use an eyeshadow palette and a thin angled brush.