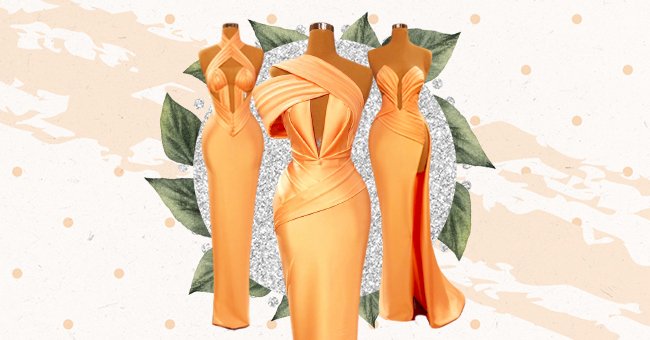 Colorful Reception Dress Ideas For Chic Brides
Anyone who has seen 'Say Yes to the Dress' knows that the hottest fashion for bridal fashion isn't sleeveless or strapless - it's both! More and more brides are buying two wedding dresses for the big day to change their look from the ceremony to the reception.
Changing wedding sets may seem like a recent trend, but it has a long history in modern American marriage. As early as the 1930s, brides changed at the end of their reception in "Going Away Dress" for their big outing, where guests wished them luck as they headed for their honeymoon.
While your guests mingle, you can take the time to change before you reappear at the reception. Taking this time to cool off and change into your second dress gives you a second opportunity to WOW your guests when you rise to have your first dance at the reception. Now's your moment; it might as well count, right?
Sparkle
If your wedding dress did not have enough sparkle, then your reception dress needs to shine bright like a diamond. Nothing beats a gold dress with tons of embellishments that make it sparkle. No doubt, you will have all eyes on you.
A Short Dress
Do not hesitate to swap your long formal train dress for a more practical model at the time of the reception. You can do this by choosing a short evening dress that will allow you to be more accessible in your movements, display your pretty legs, and dance without constraint all evening.
An essential change if you have planned an original wedding prom opening! Beyond evening dresses, you will also find ranges of short wedding dresses from all the bridal fashion designers of the moment.
A Flowing Dress
A short dress is not the only option to feel more comfortable. If you want to free your movements while maintaining a certain length of the dress, swap your mermaid wedding dress for an empire wedding dress. Your second outfit should feature a light, wide and airy skirt.
Above all, the important thing is to provide space for your legs. This also means you can move around quickly and enjoy the dance floor too.
A Long Dress
Whether you've chosen a wedding theme related to glamorous galas, movies, or planning a disco night after your union, now is the time to put on a long evening dress.
You love fashion and elegance more than anything. For you, marriage is also the perfect opportunity to wear this chic evening dress. This is a dress that you rarely have the chance to wear. Do yourself a favor and wear this red carpet-worthy outfit that sleeps in your closet!
Jumpsuit For The Simple Bride
Now, if you want to keep things elegant and straightforward, a jumpsuit will do the trick. It gives you freedom for movement without being extravagant. Plus, you can always wear this after your wedding for any other occasion.