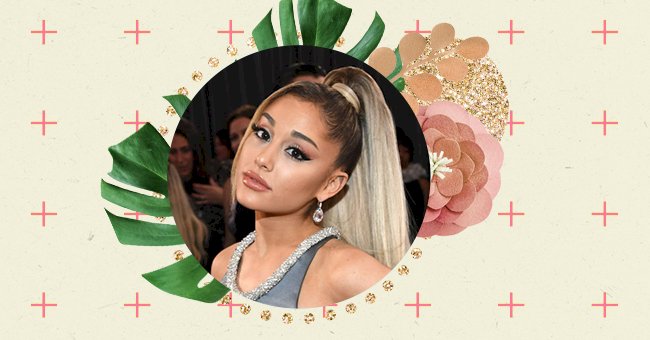 Comparing Ariana Grande's Current Skincare Routine To Her Older One
Ariana Grande has been in the public eye for years, and naturally, the public has gotten to see the big shifts in her style and overall brand as the years went by.
While some things may have changed drastically, some signature bits about her taste she found early and never let go, like her iconic high, voluminous ponytail.
Along with some of the changes she's made are some tweaks to her skincare routine. In 2019, the "Positions" singer came under fire by Twitter users who accused her of falling asleep in makeup. But it looks like while some things change, Grande's belief in exfoliating remains unwavering.
Ariana's Old Beauty Routine
In a YouTube video for "InStyle" in 2014, Grande revealed her simple skincare routine. She mentioned that many of her go-to skincare products were from the Los Angeles-based dermatologist, Lancer skincare products.
She credited these products for making her skin "so soft" and "so clean." The singer went on to detail that she used the products in the morning and the evening.
Then touching on an important, widely circulated beauty tip, Grande added that she tries not to sleep with her makeup. But admitted that she fails "all the time." Additionally, she revealed to "Byrdie" that coconut oil is something of a holy grail for her. "I put it everywhere—in my hair, on my body. It's the answer."
Backlash From Fans About Her Beauty Practices
I forget to remind y'all about your skincare ONE night and not only do YOU ALL fail me but ARIANA GRANDE HERSELF LEAVES HER EYE MAKEUP ON... I'm staying on y'all necks for the rest of eternity don't ever complain again!!!!!!!!!!!!

One Twitter user said as per "Refinery29."
After Grande posted an Instagram story of herself cuddling a puppy, vigilant social media users on duty were quick to spot the smudged makeup on the star's eye.
Grande responded to the tweets from people questioning her beauty practices, revealing that she exfoliated and did a La Mer Mask.
She continued to reveal further details of her skincare. She noted that she used Neutrogena wipes, Burt's Bees Wipes, and coconut oil for stubborn eyelash glue.
Adapting Her Beauty Regimen
Like most of us, the months of being lockdown, restricted mostly to our homes, got to us in various ways. One of which was the intense focus on self-care and beauty while the masses traded skincare titbits (some good, some not) over the internet.
Last year, the musical artist took to Instagram to share some of her most cherished beauty practices from quarantine in the most appropriate way, fit for a woman of her talents; sing-along style.
As per Vogue, Grande Hair outlined in her post that masks, hot baths and exfoliation, and guided meditations were among her integral beauty practices. And if there's one thing that the popstar clearly vouches for and has been a staple in her routine, it's exfoliation.