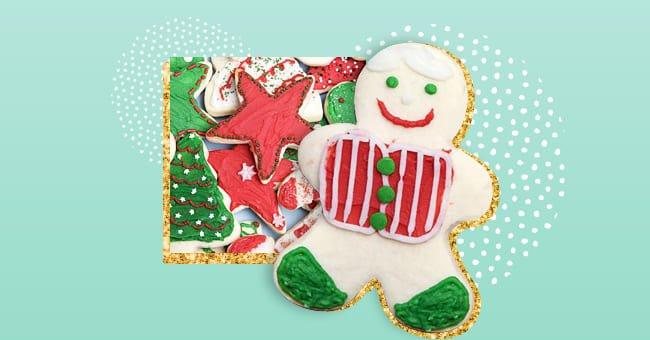 Cooking With Spicy Fusion Kitchen: The Ultimate Christmas Cookies
"Who stole a cookie from the cookie jar?" Me, it was most likely me! I love sugar cookies! I think the cookie jar should always be full during Christmas.
With Covid-19, it's safe to say this Christmas, and the holiday season will be very different than usual. What could make it a little bit comforting for many is to safely create the familiar Christmas spirit by keeping some possible family traditions going.
For many baking Christmas sugar cookies are a huge tradition and a family bonding experience. So whether you're with your family or you're far apart, you can always make a plan and have some fun baking some very delicious easy sugary cookies together, even through a video call.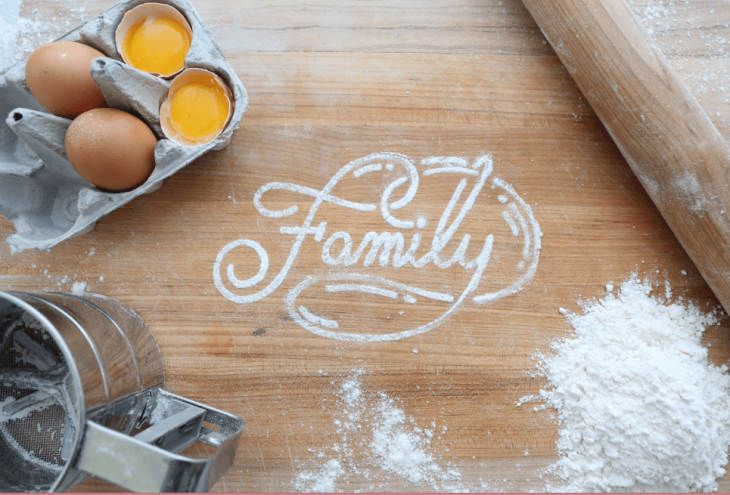 Unsplash
This easy cookie recipe is fool-proof as it holds the shape in the oven, you can make them as thin or thick as you'd like and even bake them a bit crispier (which is what I want to do), and this recipe should yield you around 24 medium-sized cookies.
I know this recipe calls for you to chill your dough, and while it may make you feel like the time to eating the sugar cookies is never approaching, letting the dough chill will ensure your dough bakes beautifully, and all that hard work will be worth it.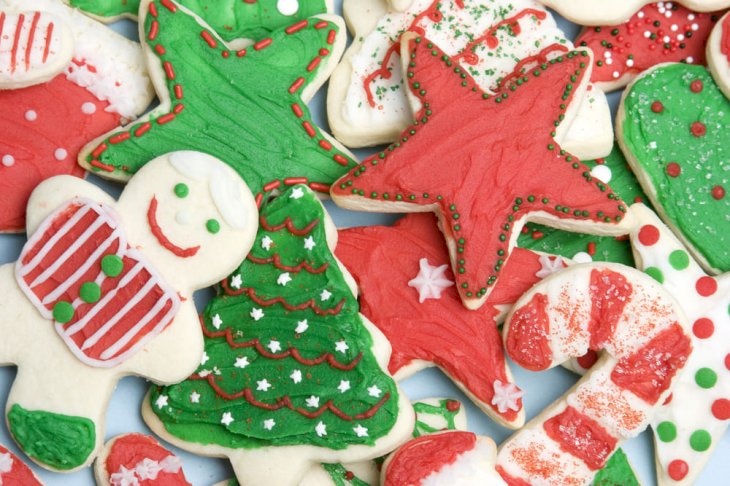 Shutterstock
QUICK NOTES
Butter and Egg
Both should be at room temperature, mainly because the egg is easily dispersed in the cookie dough, and when the butter is soft, it's easier to combine.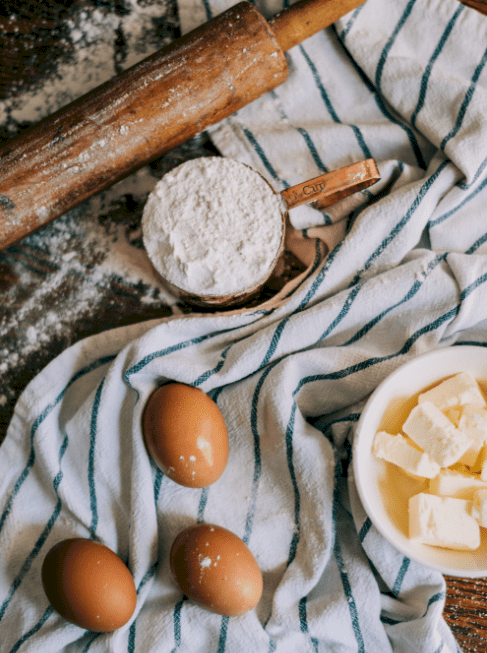 Unsplash
Freezing Instructions
Both plain and decorated sugar cookies and even the dough can freeze well up to three months. It's crucial for the icing to set before layering between parchment paper sheets in an airtight freezer-friendly container. To thaw the frozen cookies, place them in the fridge, or leave them out at room temperature. If you're thawing dough, do some at room temperature before you roll it out and only let it chill in the fridge for one hour before cutting out your cookies.
Corn Syrup
As I mentioned in the ingredients list below, corn syrup is optional. This ingredient gives the icing a beautiful shine, which you can leave out if that's something you don't want or don't have corn syrup on hand.
ULTIMATE CHRISTMAS COOKIE RECIPE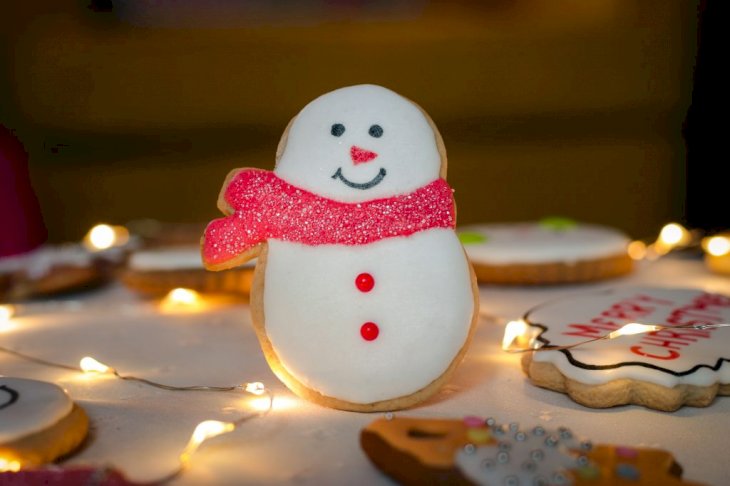 Unsplash
INGREDIENTS
DOUGH
3/4 cup (170g) Unsalted Butter [slightly softened to room temperature]
3/4 cup (150g) Granulated Sugar
1 Large Egg
2 tsp Vanilla Extract
2 1/4 cups (281g) All-Purpose Flour
1/2 tsp Baking Powder
1/4 tsp Salt
EASY ICING
1 1/2 cups (180g) Confectioners' Sugar
1/2 tsp Vanilla Extract
1 tsp Light Corn Syrup [optional]
2 - 2 1/2 Tablespoons (30-38ml) Room Temperature Water
Pinch of Salt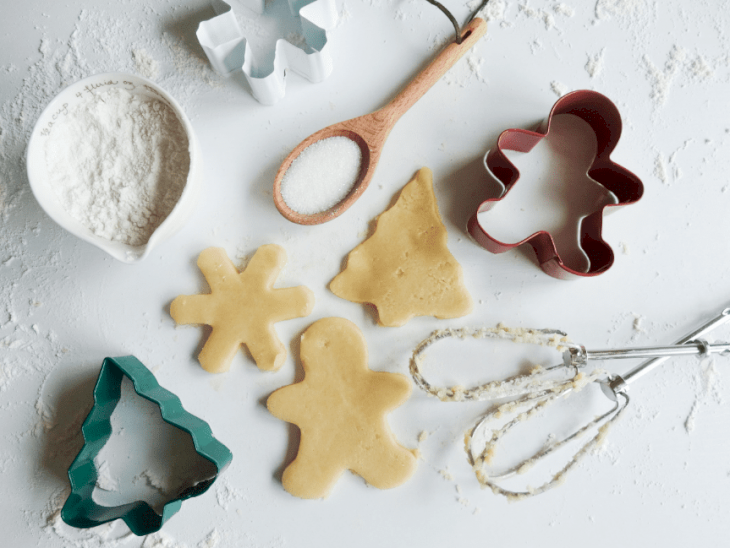 Unsplash
EXTRAS
Cookie Cutters
Food Coloring
Edible Glitters, Sprinkles, etc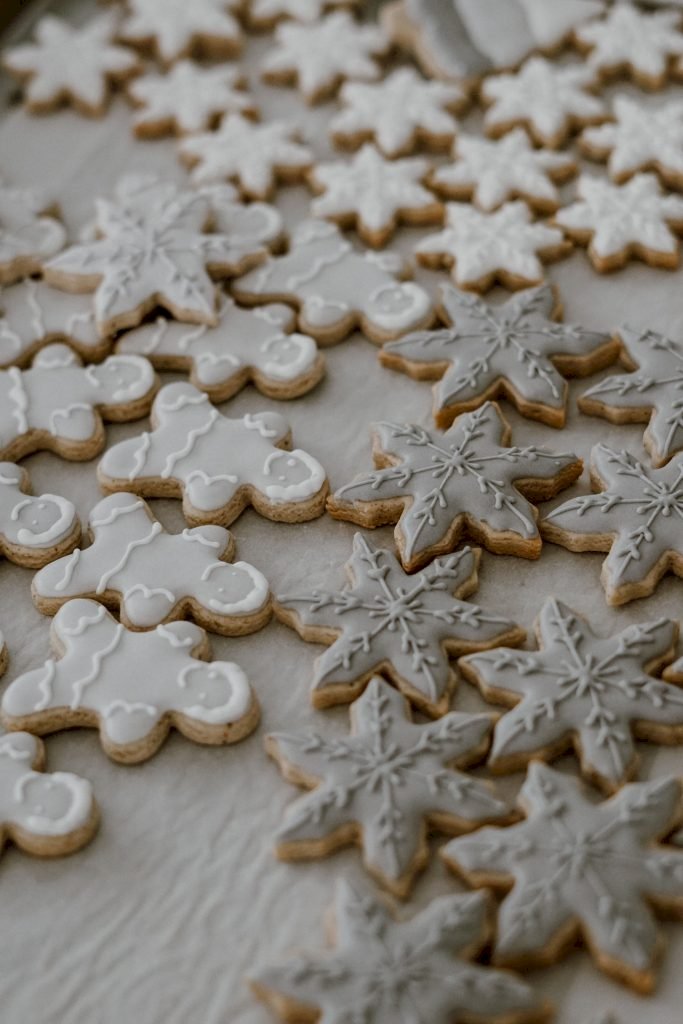 Unsplash
METHOD
1. In a large bowl, beat the butter until creamed and smooth for one minute (if you're using a hand or stand mixer, use the paddle attachment).
2. Next, add in the sugar and beat on high speed until light and fluffy, about three or four minutes, before scraping down the bowl's sides and bottom as needed.
3. Once your sugar and butter have been mixed, add in the egg, vanilla extract and beat on high until thoroughly combined, about two minutes; continue to scrape down the sides and bottom of the bowl as needed.
4. Whisk together in a separate medium-sized bowl, the flour, baking powder, and salt. Turn the mixer down to low and add about half of the flour mixture, beating until just barely combined. Next, add the rest of the flour and continue mixing until just combined. If the dough still seems too soft, you can add one Tablespoon more flour until it is a better consistency for rolling.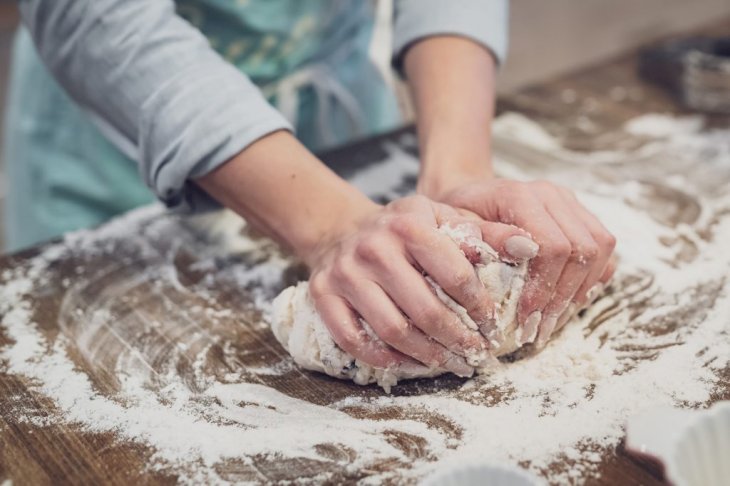 Unsplash
5. Divide the dough into two equal parts; roll each portion out onto a piece of parchment to about 1/4″ thickness before stacking the pieces with paper onto a baking sheet. Cover them lightly, and refrigerate for at least one-two hours minimum. Chilling the dough is very important!
6. Once chilled, preheat oven to 350°F (177°C) line two-three large baking sheets with parchment paper or a silicone baking mat. Remove one of the dough pieces from the refrigerator and cut into shapes using a cookie cutter. Transfer the cut cookie dough to the prepared baking sheet. Re-roll the remaining dough and continue cutting until all is used (don't waste any dough).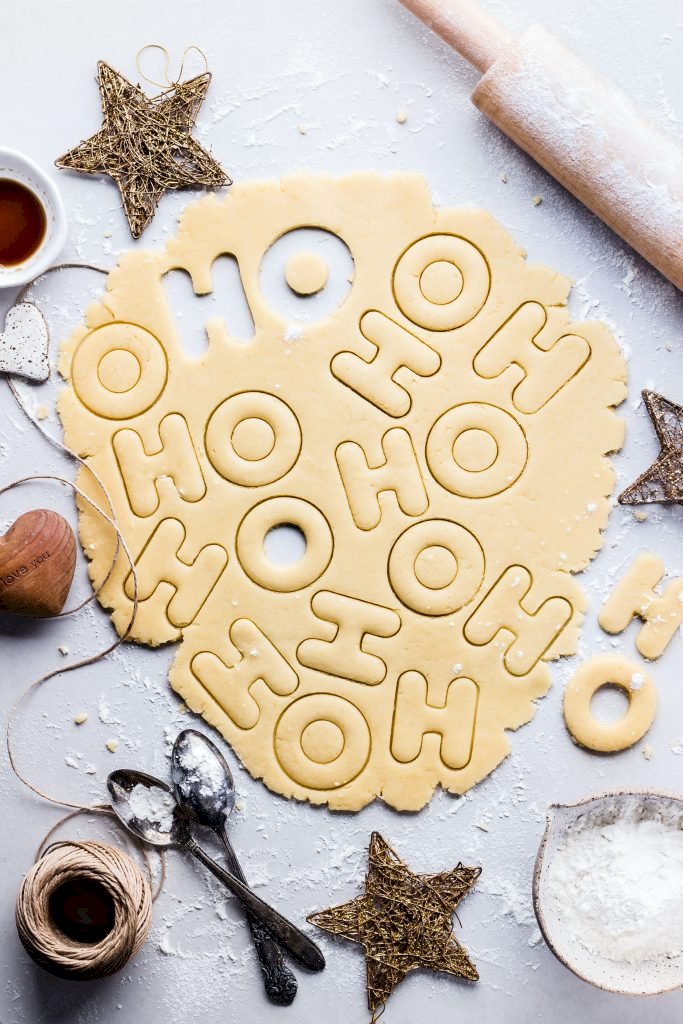 Unsplash
7. Bake for ten-twelve minutes, until very lightly golden on top and around the edges. Once done, allow the cookies to cool on the baking sheet for five minutes before transferring the cookies onto a wire rack to cool completely before icing.
8. For the icing, whisk the confectioners' sugar, vanilla, corn syrup, and two tablespoons of water in a medium bowl. It should be thick on consistency, but if it's too thick, you can add 1/2 Tablespoon more water; just as if it's too thick, you can add a bit more confectioner's sugar. Once you're happy with the consistency, you can color it with food coloring; if you would like to make multiple colors, you can pour some icing into different bowls if using multiple colors. If not decorating right away, cover the icing tightly, and keep in the refrigerator for up to 2 days.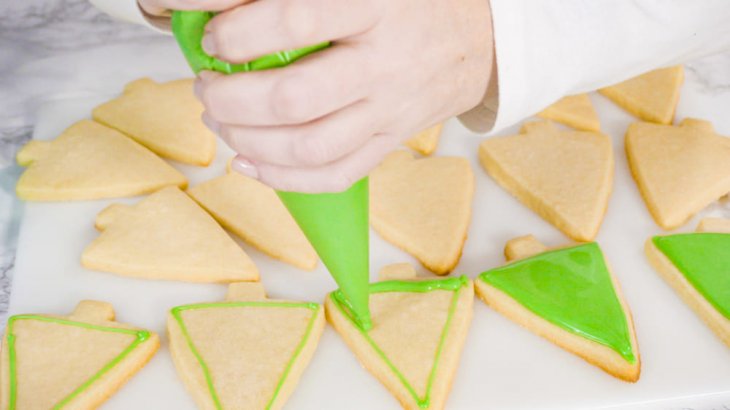 Shutterstock
9. Decorate the cooled cookies, however for a hack; you can add the icing into squeeze bottles, making decorating so much easier, don't forget to add sprinkles or edible glitter to make the cookies sparkly. If you want, you can enjoy the cookies right away or leave them aside without covering them and let them set and harden for 24 hours.