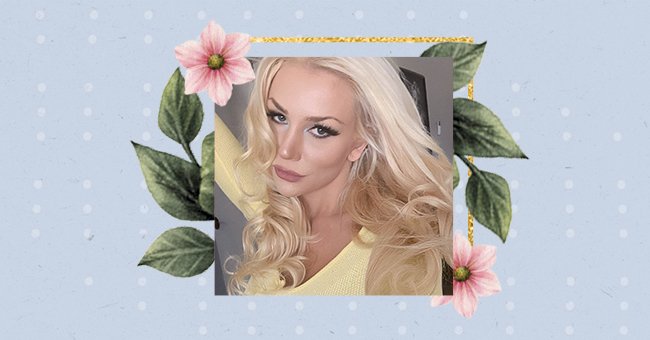 Courtney Stodden Comes Out As Gender Non-Binary
You may know Courtney Stodden as the 16-year-old who married 51-year-old Doug Hutchison in 2011. A decade later, Courtney is making headlines again for their surprising gender announcement.
In 2011, Courtney Stodden gained fame after marrying Green Mile actor Doug Hutchison. The media attention surrounding Courtney's marriage focused on the strange 34 year age gap between the couple.
Years later, Stodden divorced Hutchison, appeared in reality shows, and now they're opening up more than ever. Read more to discover Courtney's non-binary identity as per their most recent announcement.
Stodden In The Spotlight
At just 16 years old, Courtney Stodden was a wife to a man 34 years their senior, and the world was shocked. Courtney's relationship with Doug Hutchison was unconventional, thus highly publicized.
Courtney and Doug appeared on the reality TV show 'Couples Therapy' in 2012 after receiving tons of media attention. Stodden also appeared on shows like 'Celebrity Big Brother' and reality 'Ex-Wives.'
'The Mother/Daughter Experiment' explored Courtney's rocky relationships with their family and husband in 2016. Then, the couple's tumultuous relationship finally led to a divorce in 2018.
During the divorce proceedings, the media learned that Courtney was the breadwinner in the marriage. Since their divorce, Courtney has kept media attention by appearing in their own reality show in 2019.
Courtney's Coming Out
Courtney Stodden shared some unexpected yet fantastic news with her fans on Instagram this week. The 26-year-old pageant winner revealed that they identify as non-binary with the pronouns' they/them.'
"The other girls never understood me. It got so bad that my mom pulled me out of school. And still, I don't fit in. I never really connected with anyone my age. My spirit is fluid with a kaleidoscope of color."

Says Courtney Stodden
Courtney opened up about being bullied in school when they were younger because they didn't fit in. They also ended off the message with hashtags that reminded others to be kind, open, and love themselves.
Variety reached the singer for comment on Tuesday and Courtney revealed how excited they are. They express that they're eager to live free of the worry of judgment and can't wait to show their true selves.
Opening Up
Courtney is no stranger to opening up about their issues on their Instagram page. The TV personality shared about their struggles with anxiety and depression in a since-deleted Instagram caption posted in 2017.
Courtney revealed that they are "extremely insecure" subjecting them to a childlike vulnerability in the caption. Later, Courtney shared that they believed they couldn't live without their ex-husband at some point.
"I was scared to live without a man who convinced me that I couldn't live without him nor would I ever find love again,"

Says Courtney Stodden
They also pledged that they would be working on themselves in the 2020 interview that revealed their fears. Thankfully, Courtney's personal work seems to have paid off, and they can now live freely and happily.