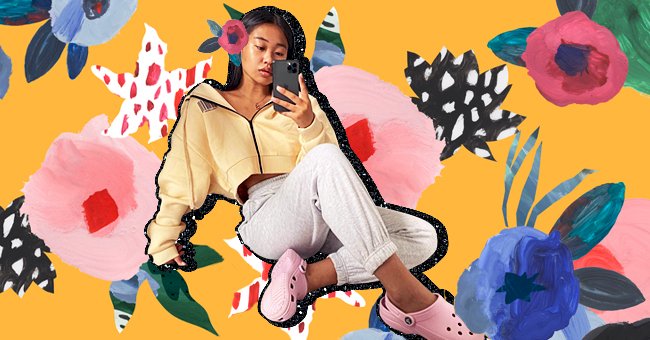 Crocs Make An Unexpected Comeback This Year
Another "ugly" shoe trend has made its comeback in fashion this year. These obscure but comfortable shoes are back in style, and they may be back for good.
Comfort has been vital in fashion this year since we have been spending more time at home. We've seen UGGs make their surprising comeback, as well as slipper-inspired slip-on and clogs.
The most outrageous but also very normal shoe trend to make its comeback is Crocs. The colorful flat shoes have received an unlikely fashion update that earns them a spot on our most stylish list for 2020.
Before The Fashion Phenomenon
Crocs used to be such an undesirable shoe style that even one of its founders admitted that they're ugly. Co-founder Lyndon Duke Hanson told Parents that they only pushed the shoes for their practical uses.
In 2010 Crocs took the 22nd spot on Times Magazine's 50 worst inventions list. Highsnobiety streetwear executive director Jeff Carvalho explains that people perceived Crocs as unfashionable for a while.
"Within the world of 'cool', it was a normal shoe, maybe one worn by people perceived as not being concerned with fashion."

Says Jeff Carvalho
The Rise Of The Croc
The Crocs brand suffered a massive hit in the early 2000s and was almost bankrupt in 2009. Instead of disappearing into the shadows, Crocs took an unlikely turn and strategized a high fashion comeback.
Crocs collaborated with brands such as Christopher Kane, Balenciaga, and Alife between 2016 and 2019. People's perceptions soon started to shift towards viewing Crocs in a more stylish light than before.
Celebrity Endorsements
As soon as something starts to enter the fashion scene, celebrities seem to flock from everywhere. Crocs received love from some of the most unlikely stars who made their product look cooler than ever.
Post Malone is a Crocs cosigner who soon collaborated with the brand on a unique pair of slip-on shoes. Justin Bieber's line Drew is the next significant celebrity Crocs collaborator with shoes that sold out in minutes.