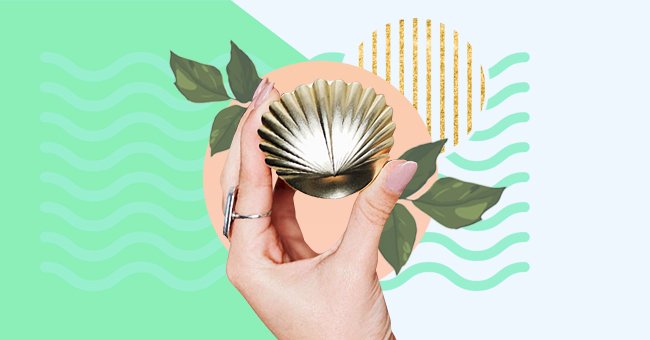 Cute Accessories Inspired By Weed
Although recreational use of cannabis has been legalized in some states, it still has negative connotations. Luckily, there are chic new ways to experience the controversial plant now.
Weed has been a controversial topic amongst lawmakers, citizens, and health experts for years. Although it's essential to have crucial conversations about marijuana, we think it's time to look at it from a style perspective.
Weed doesn't have glamorous connotations attached to it, but it seems a few creatives have changed that. Take a look at some of the cutest and stylish weed accessories available on the market today.
The Elbow
The days of shady apple, pen, and water bottle bongs are over as we enter an era of sophistication. This stylish design crafted by a French artist looks nothing like the dingy pieces you'd find in a teenager's room.
You can leave this intricate smoking piece out, and nobody will notice that it's not a decorative trinket. The elbow pipe also fits with the current trendy decor aesthetics, making it the perfect Instagram ready item.
Jenny Bag By Erabanna
This stylish accessory is a little more discreet than the others as it looks like a regular cute pouch. The hidden secret is that it is odor-proof so that you can store all of your goodies in it without a care in the world.
Ja X Sweetleaf Ceramic Set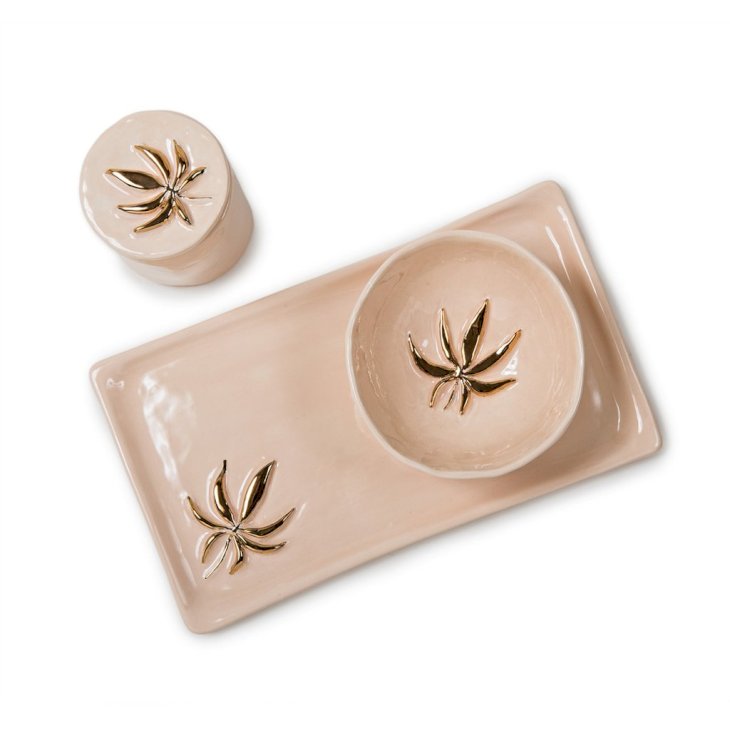 jacquieaiche.com
This handmade ceramic set is the ideal gift for the special stoner in your life. This functional and beautiful three-piece set includes a light pink rolling tray, an ashtray, and a stash jar with a gold marijuana leaf detail.
Although the set is intended for weed-related activities, one can adapt it to any other function they want. The rolling tray can double as a trinket tray, while the ashtray and stash jar act as jewelry or CBD gummy storage.
Edie Parker Flower Tabletop Lighter
Spark some joy in your living room with this adorable tabletop lighter by Edie Parker. The gorgeous lighter is also multifunctional; once you detach the button, you'll find a lovely matching ashtray.
Paola Herb Grinder By Laundry Day
Laundry Day is a weed accessory brand that curates items that are design-forward and approachable. Architectural Digest has mentioned the brand for its decorative take on cannabis items.
This vintage-inspired herb grinder looks like an item that a collector would find in an antique store. The beautiful piece would also make an excellent paperweight or decorative piece in your home.