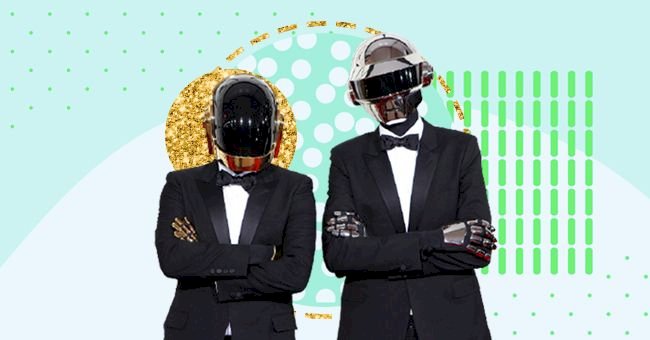 Daft Punk Top 10 Greatest Hits
After almost 30 years in the music industry, Daft Punk puts an end to their partnership this year. The French DJ and production duo have produced hit after hit in the dance and electronic genres.
Daft Punk Duo Guy-Manuel de Homem-Christo and Thomas Bangalter have unmatched talent. The pair started making music together when they were in school and built it into a sustainable career.
Daft Punk has created hits with superstar musicians like Pharell Williams, Kanye West, and The Weeknd. Scroll down to see ten of the greatest hits from their glorious 28-year reign in the music business.
One More Time
This is arguably one of the most timeless dance tracks ever to exist.
Harder, Better, Faster, Stronger
This song is so good Kanye West himself sampled it.
Around The World
Where else could you find dancing mummies, synchronized swimmers, and skeletons in one music video?
Digital Love
We all know a little something about the feelings depicted in this 2001 track.
Get Lucky
This Grammy Award-winning record will never come off our dance party playlists.
Da Funk
We're convinced that this 1997 hit proves Daft Punk as the reincarnations of Beethoven.
Aerodynamic
Taking us to whole new heights of feeling the funk.
Crescendolls
The song is fantastic, but have you seen the storyline of the anime-style video? It'sIt's tear-jerking.
Technologic
Who would've thought that a computer-themed song could be so catchy?
Robot Rock
What better way to pay homage to their former genre than merge it with the current electronic sound?