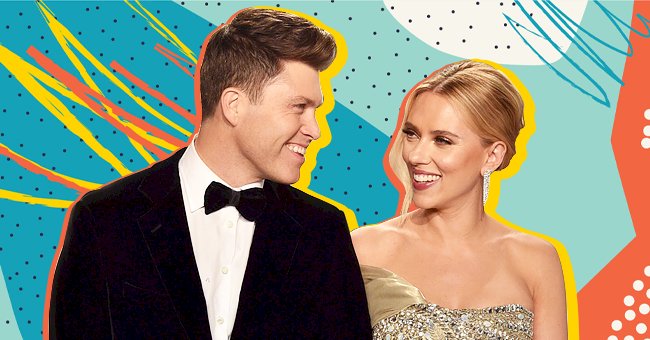 Dating To Intimate Wedding: A Glimpse At The Timeline Of Colin Jost & Scarlett Johansson's Relationship
Colin Jost and Scarlett Johansson have always kept their love life private. As a result, the couple's recent surprise nuptial news was not a shock to fans, but their delivery sure was.
The pair who met on the set of Saturday Night Live have been able to keep their romance under wraps. Although fans know of their relationship, details on their affair have skipped media attention for years.
The couple first went public with their relationship in 2017 after years of collaborating on the set of SNL. A few years later, they were engaged and later revealed their love story's happy ending through charity.
Meeting On The Set Of Saturday Night Live
Colin joined the Saturday Night Live crew in 2005 as a writer and first worked with Scarlett in 2006. Although the pair already knew each other from that instance, they only worked closely in 2010.
Scarlett starred in a hilarious sketch written by Jost, and the actress was instantly impressed by his skill. The pair were both in committed relationships at the time but maintained a friendly working relationship.
Secret Set Up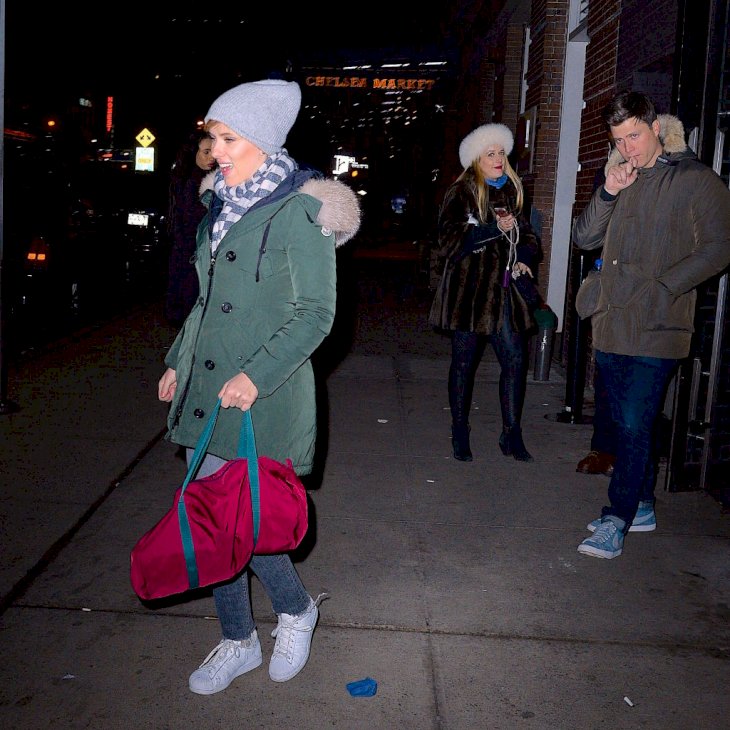 Getty Images
After a couple of years of collaborating on TV, Colin and Scarlett were spotted together in early 2017. Fellow SNL cast member Kate McKinnon reportedly set the pair up after Johansson's second divorce.
Although reporters saw the pair getting cozy on their date, Scarlett was also linked to a lawyer at the time. However, later that year, the couple became official with Jost acknowledging the relationship on SNL.
Engagement Confirmation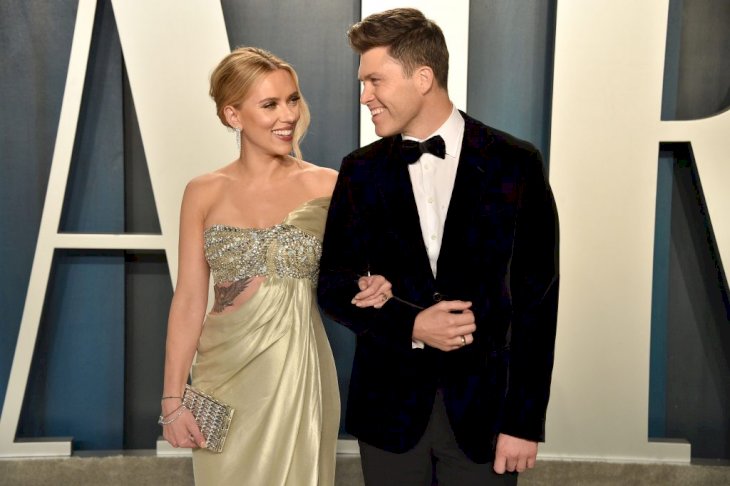 Getty Images
Last May, Scarlett's PR team confirmed that she and Jost were officially engaged. The public announcement was a departure from the couple's usual secretive stance apart from red carpets.
The Black Widow actress couldn't wait to share details on her engagement in an appearance on Ellen. Later that year, Scarlett hosted SNL once again and called Colin the love of her life on live television.
Jost Married
Jost and Johannson officially married last week in an intimate ceremony with loved ones and family. The couple had to postpone their wedding due to the pandemic but ended up making the most of it.
Their announcement was a little unusual, as Meals On Wheels America posted it. The newlyweds let the charity share information on Instagram as a way to encourage donations from fans.