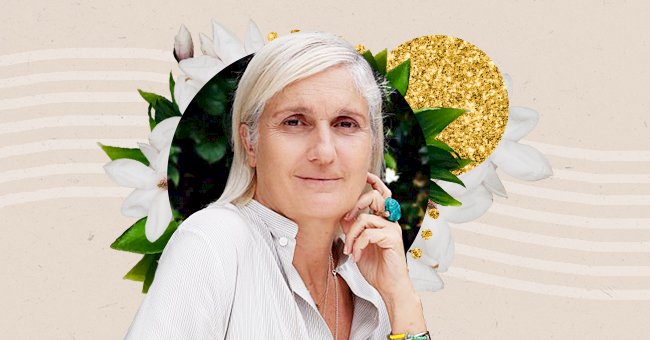 Dior's New Book Celebrates More Than 30 Women Photographers
Dior has created a photographic book to pay homage to female photographers through the most iconic and representative dresses made by Maria Grazia Chiuri. Thus was born "Her Dior: Maria Grazia Chiuri's new voice," a volume that contains thirty-three images taken by international fashion photographers.
Through their images and perspectives, women have made the French fashion house Lvmh sublime and incomparable. The book, page after page, exhibits beautiful photographs of the Roman designer's manifesto leaders.
Maria Chiuri has an internationally renowned career and professional experience between Fendi and Valentino. She is still the first and only woman to hold the role of artistic director of the women's collections of the Christian Dior Maison.
About The Book 'Her Dior'
Everyone undoubtedly remembers the famous writing: "we should all be feminists". This was a phrase coined and popularized by Nigerian author Chimamanda Ngozi Adichie. This slogan, however, became a force to be reckoned with all over the world.
The same phrase, which has become the mantra of Maria Grazia Chiuri's philosophy of thought and commitment, appears on the new Dior book's cover, "Her Dior: Maria Grazia Chiuri's new voice" as published by Rizzoli.
Photographers And Other Work Of Art Featured
This beautifully produced volume presents images by leading female photographers such as Nan Goldin, Sarah Moon, Brigitte Niedermair, Coco Capitán, Vanina Sorrenti, Julia Hetta, Katerina Jebb, Zoë Ghertner, and Bettina Rheims. The women creators featured among these pages represent the breadth of style and diversity upheld by the Maison Dior.
The book also featured thought-provoking quotes and poems from inspirational women. Chimamanda Ngozi Adichie, Linda Nochlin, Claire Fontaine, Judy Chicago, and Tomaso Binga, to name a few - accompany the striking photographs.
How Maria Grazia Churi Made It To Dior
The Roman designer joined Fendi in 1989 and moved to Valentino in 1999. In 2016 the turning point, the designer receives a call from Paris, precisely from the Maison Dior. This was when she was offered the position of Creative Director.
In addition, for her, this was a double debut. She is the first woman to direct the Dior fashion house since the year of its foundation. Also, it became her debut as a solo designer without her colleague Pierpaolo.