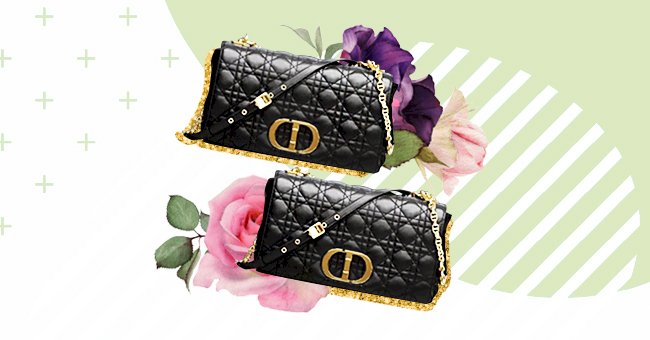 Dior's New 'Caro' Bag Pays Homage To Late Designer's Sister
Crafted using as many as 18,000 stitches to create the brand's signature cannage pattern, Dior Caro is a beautiful tribute to Christian Dior's sister, Catherine - who is also lovingly referred to as "Caro."
Dior is a stellar performer in the fashion arena that needs absolutely no introduction. The remarkable brand was founded by a French fashion designer, Christian Dior, in 1946, and continues to garner immense popularity and fame worldwide.
While we are all familiar with the main man behind the brand, very few people, know about his sister, Catherine, and the close bond shared between the siblings. The new Caro Bag is making headlines in the fashion department, so let's dive deep into all the reasons behind the hype.
Who Is Caro
Catherine Dior was Christian Dior's younger sister, who is regarded as one of the most resilient and brave women of her time. She was a woman of exceptional caliber who survived going to the German concentration camp for women. She also rendered her services for the French Resistance during World War II.
Caro, who was 12 years younger than her brother, became the first woman to get a license for selling flowers at Paris's Les Halles market. Her trading affair mainly comprised lily and rose flowers from her region, and Dior's first and most classic fragrance, Miss Dior, was inspired by her.
Dior Caro Bag Sizes & Colors
Dior Caro is the new sensation in the handbag category offered by the brand. It features the exemplary Cannage style pattern and is stitched to perfection. It also comes with Dior's classic CD gold twist clasp and chain and leather straps.
The new Dior handbag comes in two sizes and exciting colors. The shoulder bag is available in black, gray, ivory, beige, and red color, followed by sky blue, mint green, and rose pink. The smaller bag variant comes in raw denim, shearling, and 'Tie & Dior' options.
Dior Caro's Design Details
The Dior Caro handbag is made with intricate caning motifs in the House of Dior workshops in Italy. The elegant and timeless fashion accessory is crafted by combining elegance and style, with just the right touch of detailed craftsmanship.
The Caro bag is prepared from calf leather pieces and carefully stitched to create a geometric pattern of cannage. The iconic "Christian Dior" gold seal is placed to give finishing touches, paired with the CD signature characteristic of the Dior brand name.
The new Caro flap bag is a homage to Catherine Dior and modern femininity, with timeless elegance and style. It also comes with hand-painted edges, gold-leaf stamping, and pocket application, paired with a 30 Montaigne embossing.
It is a part of the Dior Cruise 2021 collection by Maria Grazia Chiuri. The soft and smooth texture of the bag, coupled with its unique woven geometric cannage pattern, carves its savoir-faire while honoring Caro and Dior's timeless grace.
Dior Caro's Popularity
The "Tie & Dior" Caro bag was first seen in July at the Dior Cruise 2021 collection unveiling ceremony in Puglia. Recently, Angelababy, a model, actress, and singer based in Hong Kong and China, was posing with a gray soft cannage calfskin Caro bag.
Angelababy is also a celebrity ambassador for the brand's DiorAmour Collection since 2017. The iconic new Dior Caro bags can be shopped at the official Dior website.