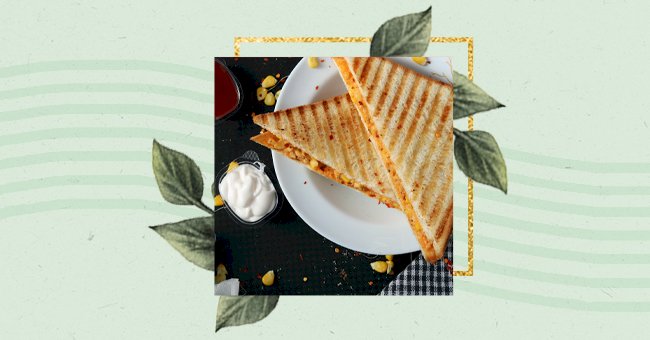 Disney World Releases Their Buffalo Chicken Grilled Cheese Recipe
There's nothing better than a comforting grilled cheese on a cold afternoon. But what makes this recipe special is that it's Disney's grilled cheese recipe!
We all love Buffalo wings, the spicy sticky sauce, and that tingly feeling it leaves on your lips after guzzling it down with an ice-cold soda. But what if you can combine that spice with cheese and put it in a sandwich?
Look no further because Disney has released a recipe for a delectable combination which is even better than their take on Woody's Lunchbox Grilled Cheese. Without being able to visit the Disney parks, these recipes are a close second!
What You Need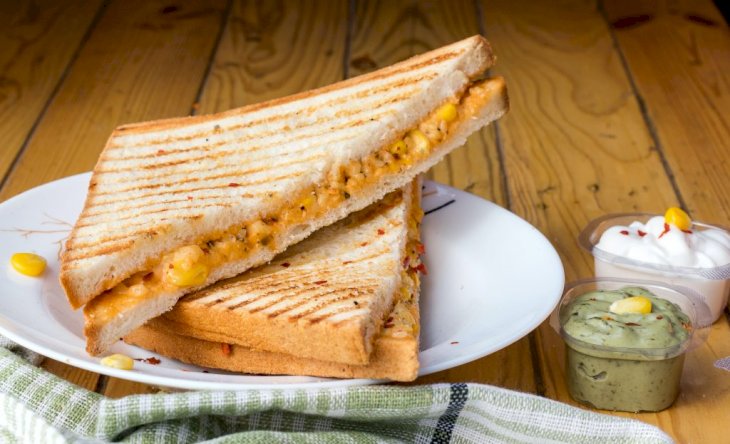 Unsplash
For the buffalo chicken filling, you use whipped cream cheese instead of regular cream cheese, some Monterey Jack, cheddar, shredded chicken, and of course, the hot buffalo sauce! For the sandwich, grab some sourdough, provolone, and mayonnaise and get ready to assemble!
The Buffalo Chicken Filling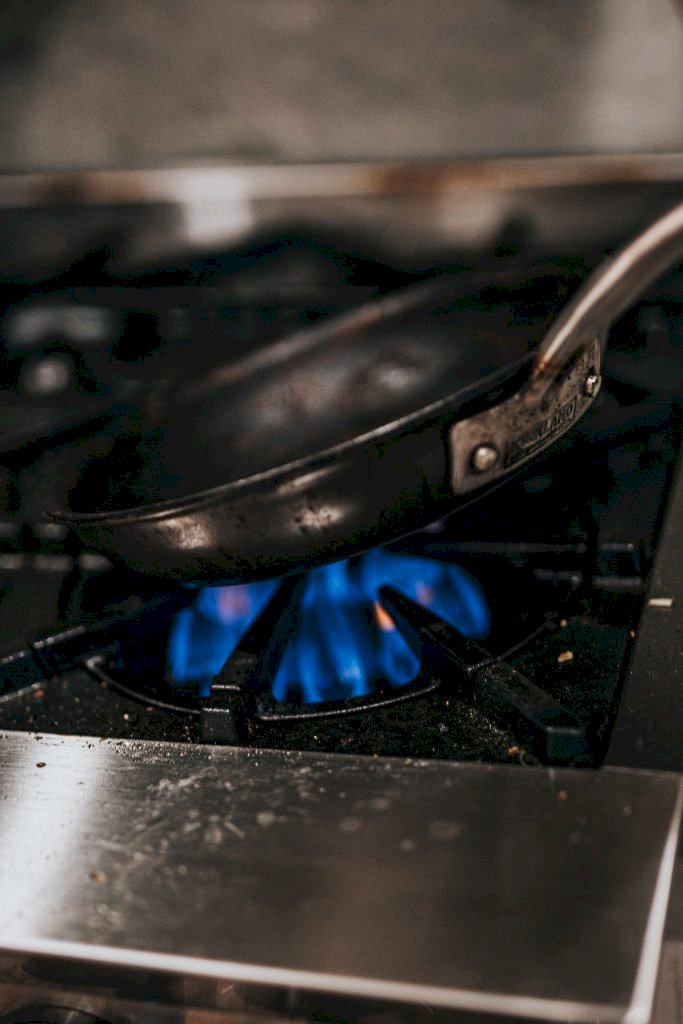 Unsplash
Grab a bowl and your cheeses! Using a hand mixer on medium, blend the whipped cream cheese, Monterey Jack, and cheddar together until it's well mixed together.
After that, add in some buffalo sauce and mix it through. Then you can add the shredded chicken to it, and if you want it extra spicy, throw in all the extra sauce you want!
The Assembly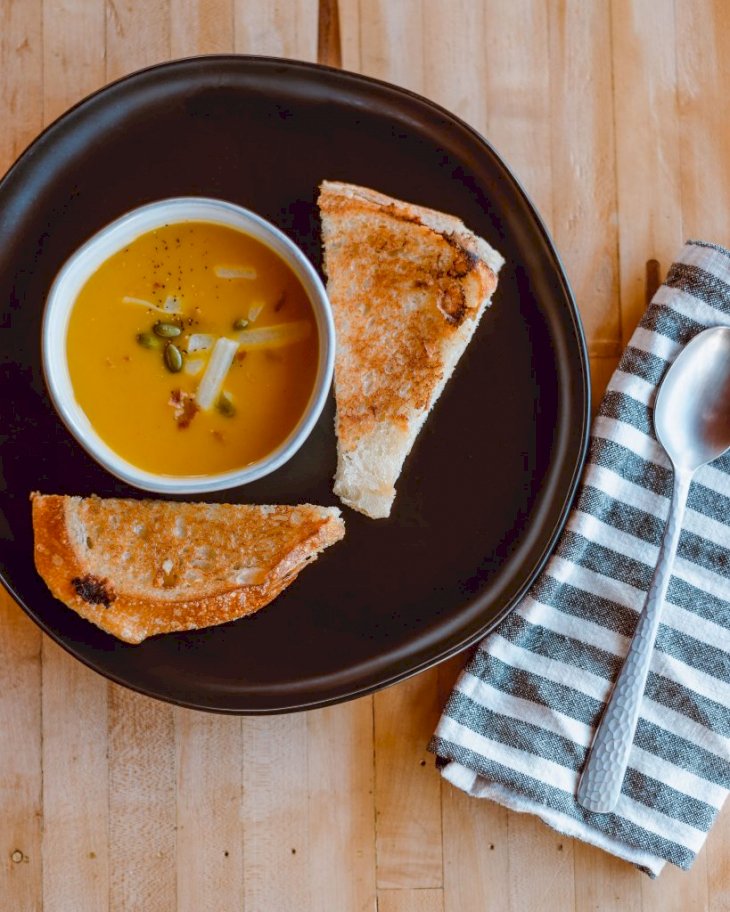 Unsplash
Heat your skillet up on medium. While that's warming, dress your sourdough slices in provolone first, then top that with some buffalo chicken filling.
Ensure that the buffalo chicken filling is evenly spread, and then top it with another slice of provolone and then another slice of sourdough. Spread some Mayonnaise on both sides of your sandwich before cooking it in the skillet.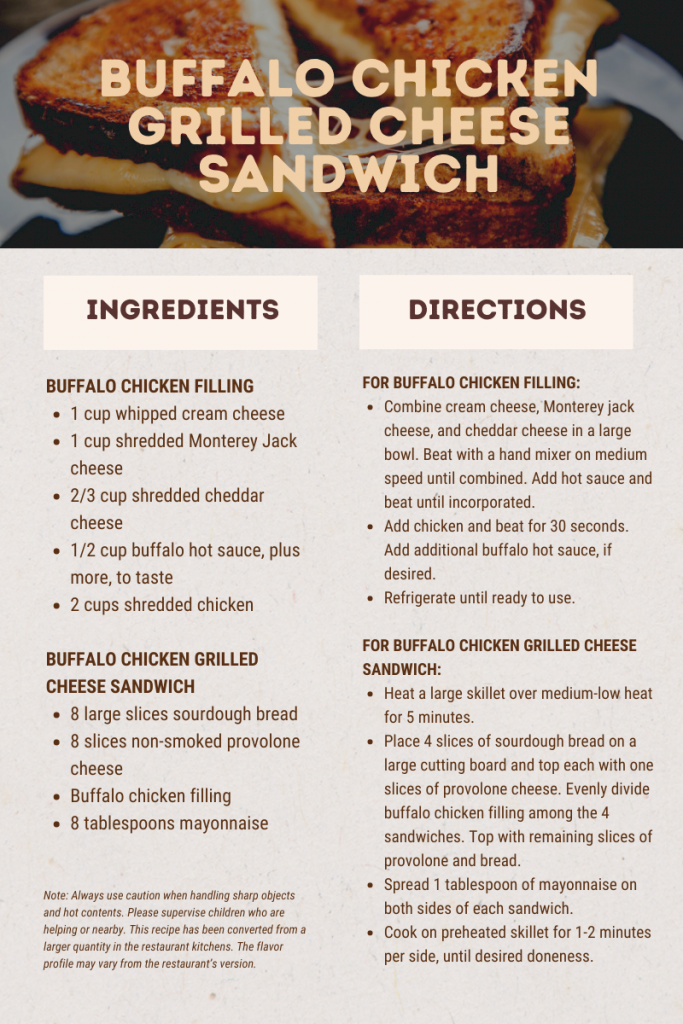 Once your pan's been warming for five minutes, put your sandwich in to allow the cheese to melt. It takes about two minutes, but you can leave it for a bit longer to get a gorgeous brown toast on your sandwich.
The best way to enjoy this sandwich would be a piping bowl of tomato soup to dip it in and keep you nice and cozy. But if you want to go a different route, you can also have a side of steak fries or an arugula-farro salad.