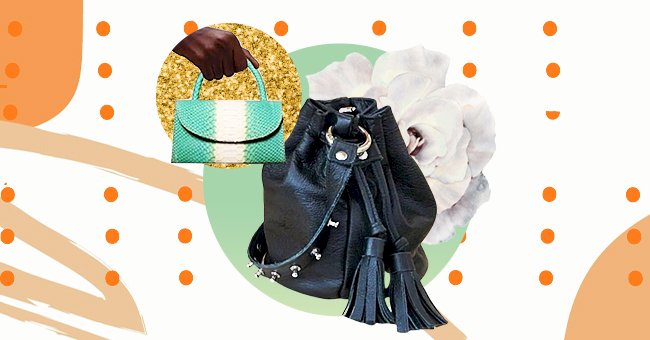 Diving Into Popular 2021 Handbag Trends
In case you're curious about which handbags will make a massive entry in 2021, we've got some pleasant news for you. Whether you're a fan of chain straps, moon bags, mini clutches, or snap locks, there's room for all things classy, comfy, and luxe.
We all love flaunting our handbags, but they are also the sanctuaries for our makeup, cell phone, and other essentials. Regardless of what function they perform, stylish and chic bags are everyone's top priority.
You'd be surprised to find that 2021's handbag styles will cater to all your comfort and style needs equally. Read on to find the most popular handbag trends that will dominate the fashion arena in 2021.
JW Anderson Rolo Chain Tote Bag
The JW Anderson Chain Lid Bag will fill in your need for design and functionality. The embellished tote bag with chain details at its center will help you rock your handbag with your favorite outfit, just the way you like.
It comes with a Rolo chain, a handle on the top, magnet closure, an internal patch pockets that we all love to have in our handbags.
Paco Rabanne 1969 Raffia And Chainmail Bucket Bag
It seems like raffia bags will be making big rounds in the coming year. The Paco Rabanne 1969 Raffia and Chainmail Bucket Bag is an excellent pick in the raffia handbags category.
The Paco Rabanne handbag has been made from woven raffia and comes with metal chain panels. You can match your raffia bag with a sweatshirt and even a designer dress and get your style game going strong.
Tongoro Fitini Mini Bag
Sometimes, it's good to go a little minimal on your packing items and maximum on styling. You can carry around just your essential items in the Tongoro Fitini Mini Bag, which comes with inside pockets, which alone has us rooting for it.
The tiny-mini Tongoro bag is made of leather and comes in exciting colors. You can choose the one that best compliments your fashion statement and go big with your mini bag.
ModCloth Lusting Over Leather And Lucite Bag
If you're fond of snap locks and would like to see one on your handbag, your prayers have been answered. The lock closures present on clutches can now be found on the ModCloth Lusting Over Leather and Lucite Bag.
The ModCloth black bag comprises a faux-leather make and comes with an acrylic frame and a chain strap. And it has our favorite snap lock, so you can match it with any attire you like and make your style statement.
COS Classic Leather Clutch Bag
Come what may, but our beloved pillow bags will top all fashion trends. They only get better with time, like the COS Classic Leather Clutch Bag, made from organic cotton and comes with a snap lock.
The COS Clutch bag is super soft and also a minimal-looking handbag to carry on the go. The red and black color variants can match all your clothing styles and complete all your looks.
Love, Cortnie Queendom Studded Leather Mini Bucket Bag
2021 will also see more evolved versions of bucket bags trending. One option is the Love, Cortnie Queendom Studded Leather Mini Bucket Bag, which comes in cranberry, black and red colors.
The Love, Cortnie Bucket Bag will fit all your essential items and still look chic. You can pair your bucket bag with your comfort clothing, activewear, and even designer outfits.
Staud Soft Moon Bag
And now, to finish off the 2021 trends, we've got the soft, stylish moon bags, like the one being offered by Staud. The Staud Soft Moon Bag comes with a top holding handle and leather make, so you don't get tired of carrying it around.
Whether you carry it with your jeans and shirt or any other chic clothing wear, the Staud Moon Bag will compliment your style and help you stand out.