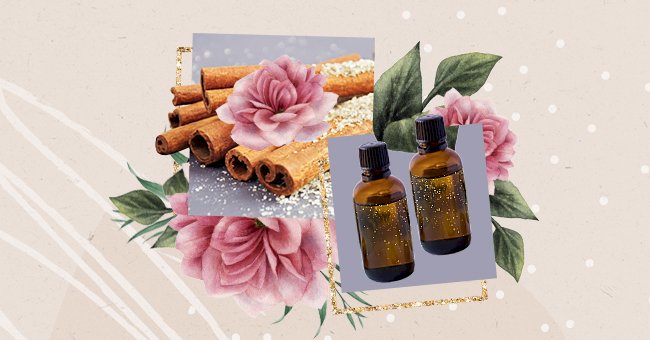 Doctor Explains Why TikTok Cinnamon Oil Lip Plumping Hack Works & Its Possible Dangers
Big Bratz Doll lips stay trending, whether it's overlining them to look bigger on camera or getting them done, we've been looking for ways to get bigger lips, and as usual, TikTok has found yet another hack to get a perky pout!
Since Kylie's lip reveal back in 2014, we've been looking for ways to plump our lips naturally; from lip plumping glosses and lipsticks to lip plumping devices, we've tried it all! And now TikTok has a new hack to achieve a fuller look, and it's something natural.
TikTok has been the school of schools over the last year, teaching us new ways to do ordinary things like eating a pineapple without a knife and the wrap hack to better stack your fillings. So we don't doubt that this cinnamon oil lip plumping hack works, but is it good for you?
Why Does It Work?
An inexpensive alternative to those expensive lip-plumping glosses that make empty promises to give you a fuller look, find cinnamon oil on Amazon for as little as $7.99 a bottle. Users have shown how to either mix the oil into your favorite lipgloss or just apply a little oil straight onto your lips using your fingertips to achieve a plumper look on their lips.
The cinnamon creates the plumping effect by irritating your lips, felt as a tingling sensation, which makes the blood rush to your lips. It can also be caused by other irritants such as chili peppers and bee venom from a sting. However, the effects of these kinds of methods are temporary, so you would have to reapply once the effects have worn off.
Is It Safe?
As long as you aren't allergic to cinnamon or ingesting the oil, you should be fine! Before you dive into trying it out, you should do a skin patch test on your arm or hand to ensure that if you do have an allergic reaction, it does not affect your face, the part of your body you're most self-conscious of.
So as a fellow TikTok student, this hack absolutely safe unless you are allergic to cinnamon, in which case, please avoid this hack and find a different product. You can also try mixing this natural oil into products like lip scrubs or lipgloss to help get the fuller look you are after. Happy Plumping!!