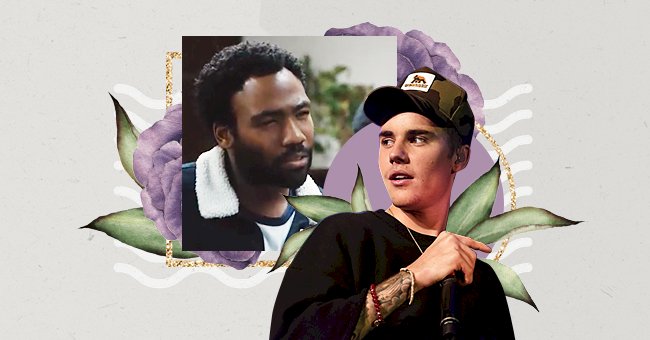 Donald Glover May Have Predicted Justin Bieber's New Album On His Show 'Atlanta'
Donald Glover and his brother Stephen are both talented screenwriters. Fans recently figured that they might also be psychic after a scene from their show 'Atlanta' predicted the future as it is.
Donald Glover, also known as Childish Gambino, shook the world when he created an FX series. His show, 'Atlanta,' is one of the most refreshing, surreal, but oddly relatable shows audiences have ever seen.
Atlanta's punchy dialogue and fantastic cast made the show an iconic offering in just two seasons. Read more to find out the strange way 'Atlanta' may have predicted some odd details about Justin Bieber's career.
A Background On Atlanta
To those who have never heard of the show 'Atlanta,' then boy, do you have some catching up to do. Donald Glover created the comedy-drama series 'Atlanta' with his brother Stephan Glover.
The Glover brothers took their experiences of the culturally rich city of Atlanta to create the award-winning series. 'Atlanta' mostly follows Donald's character Earn as he tries to make a name for his rapper cousin.
The series explores many themes and uniquely displays what it means to be young and black in America. 'Atlanta' also made many talented actors, including Brian Tyree Henry, Zazie Beetz, and Lakeith Stanfield household names.
Predicting Justin Bieber's Future
In 2016, the fifth episode of the first season of 'Atlanta' aired, and it was undeniably hilarious. The episode entitled 'Nothing Beats The Biebs' was written by Stephen and featured Justin as a young black man.
Stephen once pointed out in an interview that portraying Bieber as black wasn't a political decision. This statement was not difficult to believe since 'Atlanta' had a way of presenting stories in its own unique ways.
In the episode, audiences experience Justin Bieber for who he was in the tabloids at the time. He was extremely famous, a bit obnoxious, and able to garner his fans' forgiveness with one song or dance move.
In one scene, Justin has a press conference to apologize for his actions and reveals his true self. He confesses that he "loves Christ" and debuts a song from his new album, 'Justice.' Sounds familiar right?
Where Justin And Atlanta Are Now
Five years after the 'Atlanta' episode aired, it is getting a lot of attention once again. This time, the episode isn't being praised for its comedic effects but is being investigated for its psychic outcomes.
When Justin released the art for his upcoming project, fans couldn't help but point out a coincidence. Justin's upcoming album is named 'Justice' which features many Christian-themed songs like 'Holy.'
Bieber had strangely become the man that Stephen Glover presented on that episode of Atlanta. This occurrence may not necessarily allude to Stephen's undiscovered psychic powers, but it's a crazy coincidence.
Atlanta is currently shooting for its third season now and has been renewed for a fourth as well. Justin just released his project 'Justice,' which also features a song called 'Peaches' - an homage to 'Atlanta' perhaps?