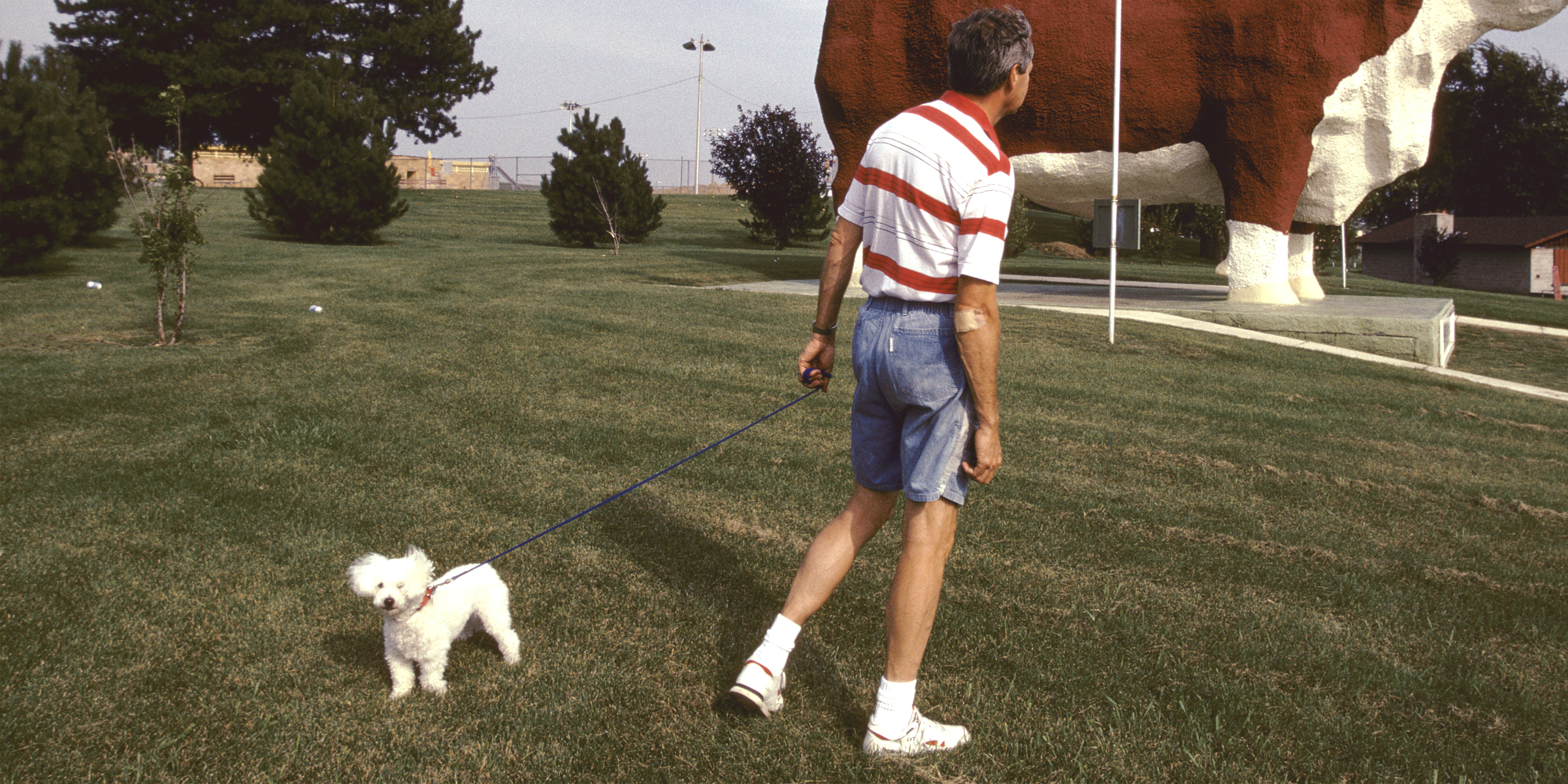 Dadcore outfit. | Source: Getty Images
'Dress Like a Dad' Fashion Trend Explained with Inspiration You Can Copy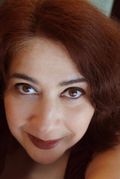 A new fashion trend catching on like a house on fire has young dads going retro and dressing just like their fathers used to do but in a stylish, cool way.
A shocking development in men's fashion has left fashionistas gasping. The runways of Milan, Paris, and New York are awash with men wearing clothes that could have been swiped from their dad's wardrobes, and they look oddly good in them.
Instead of looking like polished, sophisticated players, the new trend is dressing like a dad. It's about going to Little League games, spending time at the park, or walking on the beach with the tots.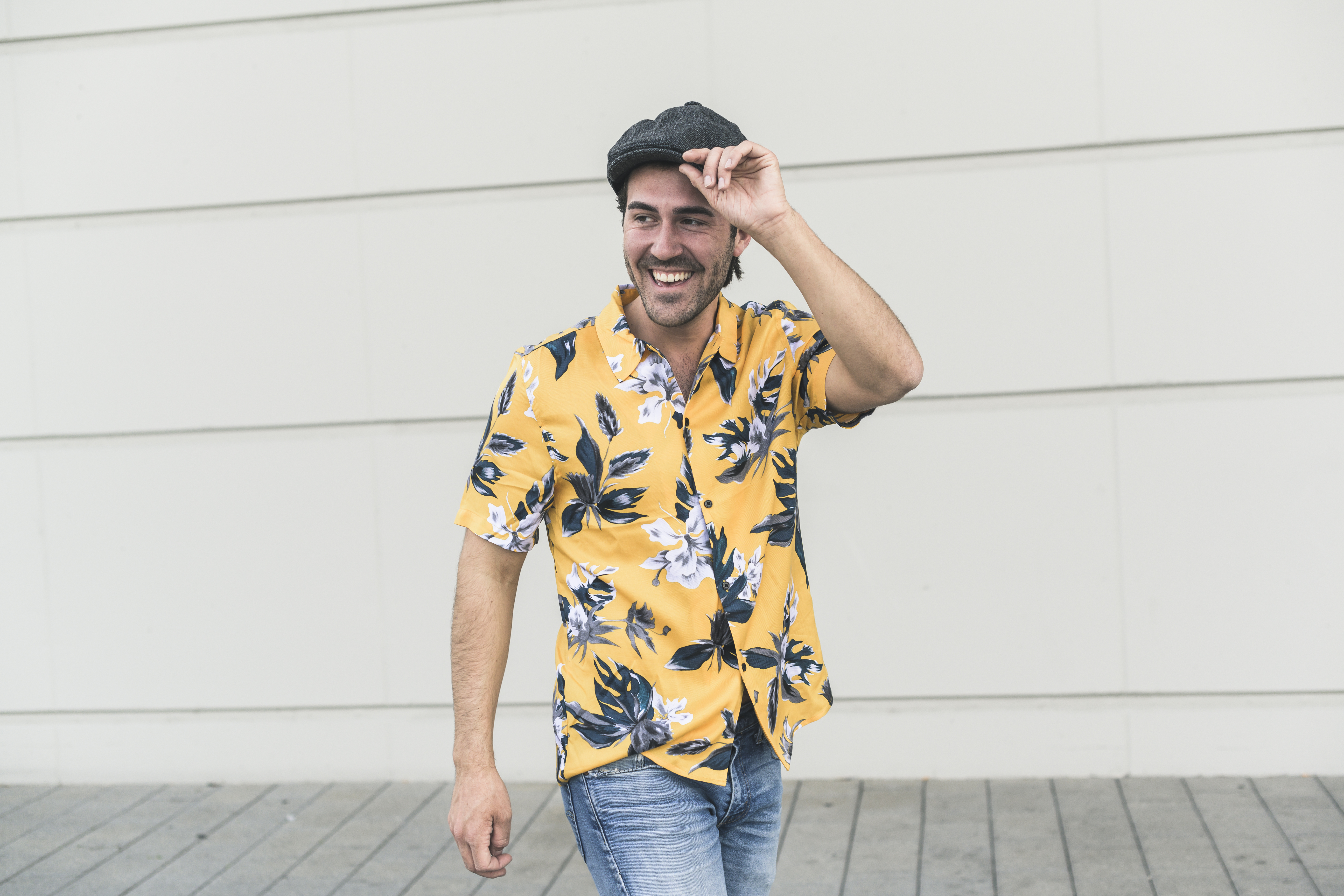 Man wearing new "cool dad" look | Source: Getty Images
Not long ago, the "dad bod" was derided. It was all about a guy who'd stopped being cool and sexy to be a family man. Suddenly, dads have the last laugh.
The hottest trend in haute couture brands like Balenciaga and Louis Vuitton is the dad look, complete with scruffy, washed denim, khaki shorts, Hawaiian shirts, striped polos, and oversized sports jackets. Max Berlinger explained:
"'Dad style' is kind of what we've called it. (...) I think 'dad style' is kind of that natural progression of taking what a kind of red-blooded American dad represents, and adopting that and making it popular and cool."
It wasn't long ago that former President Barack Obama (a dad) was criticized for looking and dressing in what is now the hottest trend in men's fashion.
Outfit Ideas for Nailing the 'Dress Like a Dad' Trend
So what are the essentials of the dad look? Building a 'dadcore' wardrobe is easy. It's based on a handful of basics, the most important of which are Hawaiian-style shirts, light-wash jeans, and athletic shoes.
Put away the micro prints that have been the thing, and shop for bold and vibrant Hawaiian-print shirts, or dive into your dad's wardrobe for some vintage items.
Dad's also look great in neat, solid color or striped polo shirts, short or long sleeved. Shelve those skinny jeans, and shop for some loose-fitting high-waist jeans in a light wash.
Give funky knee-length denim or khaki shorts a try -- the look grows on you, and they are very comfortable. Finish off your ensemble with athletic shoes -- the old-fashioned type that is suddenly cool.
Young Dads Channeled Their Dads in a Nostalgic Trend That Went Viral
Once you've stocked up on white sneakers, Hawaiian shirts, cargo shorts, and polo shirts, you are ready to rock the dad look. However, remember that from the sublime to the ridiculous is one short step.
Keep it classy, and forget the socks if you must wear sandals!
The dad look is cool on those who stay on the right side, looking nostalgic and witty. Take a few hints on the fashion pitfalls to avoid when wearing dadcore.
What To Avoid In The 'Dress Like a Dad' Trend?
A basic "never" is mixing prints in shirts, shorts, or patterned socks (woebetide). Classic dad wear encourages bold print shirts and solid color bottoms.
Another deadly pairing is to wear running shoes with jeans. This is a fatal fashion faux pas, as is wearing sandals with your cargo shorts.
Cool dads wear their outfits in the same tone, be it blues, greys, yellows, etc. Keep it classy, and forget the socks if you must wear sandals!