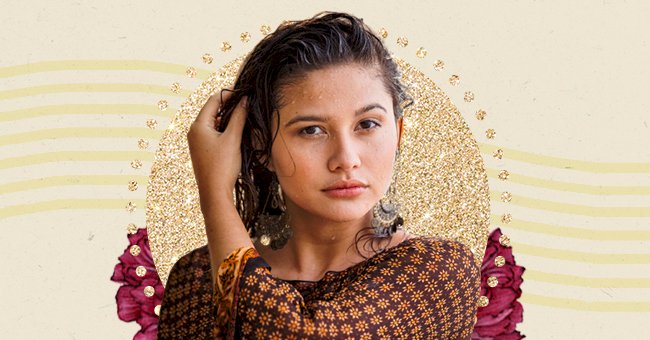 Easy Ways To Style Your Natural Hair
It's not always easy to style your natural hair when you have long hair. Some have flat hair; others find it difficult to tame their manes. In short, we are never satisfied with what we have.
Having beautiful, shiny, and healthy hair brightens up a face, and it's always nicer too! But sometimes, we don't always have the right gestures or don't know the right way to style them properly.
You can make them yourself or get help from a friend or family member, mother or sister. These classics, modern, vintage are hairstyles that you can show off every day, for a ceremony or for a special occasion!
Bubble Ponytail
Intended for very long hair, this fun hairstyle has the advantage of being extremely simple to reproduce. First, bring your hair back, slicking it in the front, then tie it into a classic high ponytail. Then camouflage the clip by wrapping a bit around the clip and secure the tips with a flat pin.
Continue by twisting the lengths of your tail with several rubber bands. Place them one by one, a few centimeters from the previous ones, making sure to distribute them at the same distance from each other. Remember to conceal each elastic with a section of hair that you wrap around each step.
Wet Hair Look
To highlight your face without having to tie your hair up, this wet look worn with hair back is an ideal alternative. With this, of course, everything depends on the choice of a good styling product. The length and texture of your hair don't matter much, although it's often easier to achieve with straight or soft strands.
First, to create it, comb your hair back, then heat a knob of gel between your palms and distribute the product from roots to ends to fix the movement and texturize the entire hair. If your front hair does not stay in place, do not hesitate to set them discreetly using flat pins of the same color as your hair.
Twist Out
First of all, let's understand how your natural hair should be to get this hairstyle right. Now your natural hair, like in no relaxer used, must have fullness, volume and be able to twist into coils or curls.
If your hair can do this, your hair is perfectly ideal for twists. Depending on the length of your hair, this will determine the shape of the twists and how they fall into place.
Finger Coils
Do you want thick, dense curls in the comfort of your home? Try the finger wrapping method! Finger coils are super effective for creating thick curls on your natural hair.
This style is fun and involves using your fingers to twist, curl or wrap your hair. All you need is a little patience and practice to get thick wavy curls quickly.
Bantu Knots
To create an exotic, summery, and trendy hairstyle, you need to learn how to make Bantu knots. They were the rage in the 90s and are back.
The Bantu knots returned very fashionably and are a summer hairstyle perfect for girls. They are a very exotic way of tying hair and typical of black women. You can make them with or without extensions.