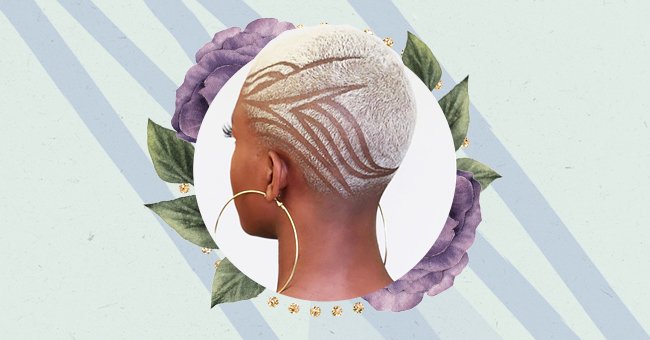 Our Pick: Top 10 Instagram Hair Accounts To Follow For Natural Hair Inspo
In the ever-changing world of fashion, many of us are always looking for fun ways to change our look! However, it's not too difficult with the right resources to find the natural hair inspiration we need.
Thanks to social media platforms, especially Instagram, we are only a few steps away from finding our new favorite hairstyle or new hair color inspiration to try out.
Instagram is one of the best places to look when you're looking to learn about hair, grooming, or just looking for some simple, fun inspiration! Of course, with the hundreds of stylists using Instagram as their portfolio, you're spoiled for choice as to who to follow.
1. Naptural85
Whitney selflessly shares her passion for natural hair, which has inspired millions of women worldwide to embrace their natural crown.
In 2015, she decided to share her love for natural, homemade, and safe hair products on a larger scale, leading to her own line, Melanin Haircare. Little wonder she was voted Best Blogger for Coily hair.
2. Justin Anderson Color
Justin's fascination with the way ocean water and the sun naturally lightened hair led to his interest in being a hair colorist. Today, he's the co-star of E! 's Very Cavallari and one of the most sought-after professional colorists in the world.
3. Natural Hair Color
Are you looking for inspiration to color your natural hair? Then this is the page for you. You will be inspired by other naturalistas who have varying hair lengths and hair colors. You are bound to see something you will fall in love with.
4. Natural Hair Rules
Rightly referred to as your hair authority, the page shares everything you need to know about growing longer and healthier natural hair. You will also get a good laugh at all things about life and what not to do to your hair.
5. Game Of Fros
From African-inspired threading to faux locs, flat twists, and more, Esther always leaves her followers drooling with each hairstyle shared on her page. Even men take inspiration from her page as she styles all hair types.
6. Evalam_
Evalam is constantly showing off her hair coloring. From pink to silver and more. She has become a go-to and inspiration in the industry with astounding hair creations.
7. Neffyfrofro
The Ghana-born London-based lifestyle vlogger is known for her natural hair philosophy. She wants to help Black women redefine their beauty by loving their hair no matter how kinky it is.
Long ago, she ditched sulfate-free hair care products in favor of Ayurvedic treatments to care for her Afro mane and keep it healthy. She takes her viewers through her wash day routine from start to finish.
8. The Confessions Of A Hairstylist
The hairstyling inspirations you will find on Jenny's page are nothing short of beautiful. She is on a quest to elevate, inspire, and change the professional hair industry.
Also, she has created the original and first-ever crystal-infused hair care line that delivers innovative results with holistic elements from mother earth.
9. Sami Hair Magic
Sami went to beauty school because she had hopes and dreams of becoming a makeup artist. However, after her first rainbow hair color on her hair, she realized hair color is what she should be doing. Today, she is a published hairstylist and colorist.
10. Charyjay
She is on a mission to put the fun back into Natural Hair Care. Her videos take us through her salon day out as she shows us the magical transformations her hair goes through in the hands of her stylists.
She also shares tips, tricks, and tutorials on how to take care of your hair while having a good laugh along the way.