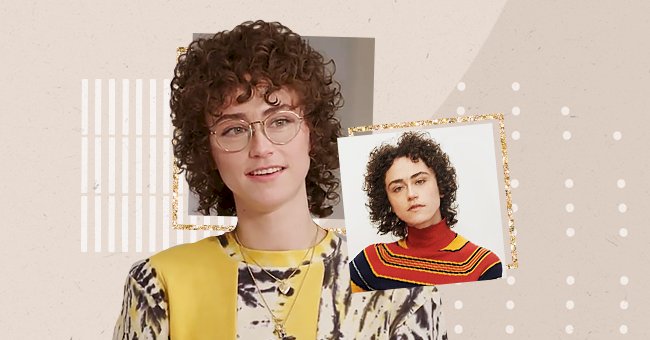 Ella Emhoff Collabs With Batsheva Hay To Launch Knitwear
The new knitwear collection will showcase Batsheva's traditional feminine touch, coupled with Emhoff's playful design knowledge. Previously, Emhoff was seen in a Batsheva collared dress at the inauguration ceremony in January.
Ella Emhoff has come a long way from being a design student at Parsons School of Design in NYC to her making her modeling debut at New York Fashion Week. Her step-mother and US Vice President Kamala Harris's changing status has impacted her life to a great extent.
After stunning at Proenza Schouler and signing a deal with IMG Models, Emhoff is headed to focus on her passion for knitwear. Here is everything we know so far about the forthcoming Emhoff and Batsheva Hay knitwear collaboration.
Knitwear Collab
Hay shared a video of her relaxed meetup with Emhoff at her garment-district studio on Instagram. Good Morning Vogue captured the full discussion. The established designer admitted to "fangirling" over Emhoff's knitwear pieces during their conversation.
The 21-year-old design student gushed out of sheer joy on joining forces with Hay. She further added how she always saw the designing process as an opportunity to create something unique, devoid of the outside world's influence.
The new knitwear collection with Hay is a dream project for Emhoff, who admitted to following the designer for a long time. She got to meet her for the first time on a Zoom call, which resulted in an instant remedy for Emhoff's attire selection for the inauguration ceremony.
"Obviously, we got connected through me dressing you, but then, that also opened my eyes to just kind of fangirl-ing on your stuff and seeing what you're doing. You know, even though my stuff is more traditional femininity, I think that you're also doing something playful and playing with femininity too, in colors and shapes and all of that kind of stuff."

shared Hay.
Emhoff's Inauguration Dress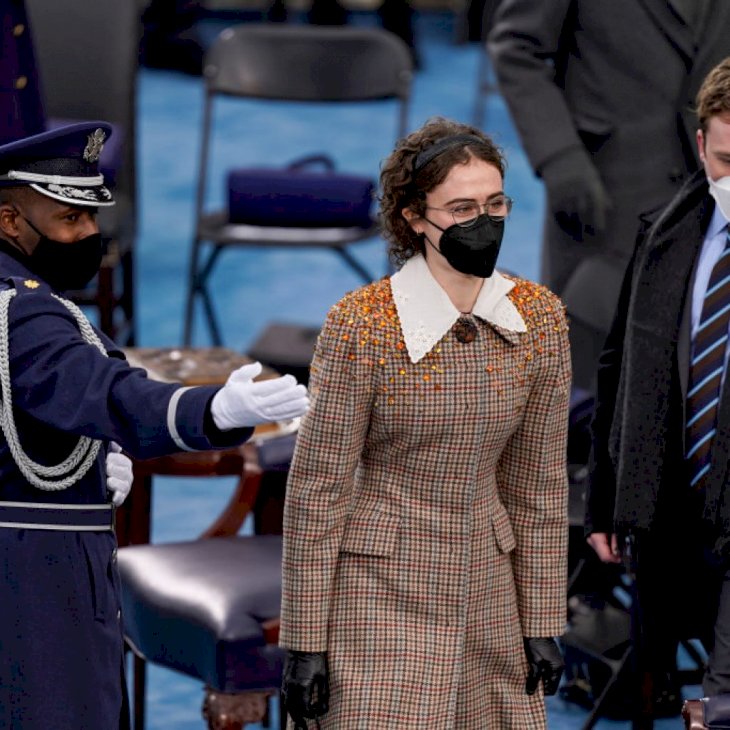 Getty Images
Emhoff first caught the public eye when she attended the swearing-in ceremony for US President Joe Biden and Vice President and her stepmom, Kamala Harris. In addition to wearing a bedazzled brown Miu Miu coat, she also donned a Batsheva collared dress.
Emhoff's Life Post Inauguration
In an up-close and personal clip from Good Morning Vogue, Emhoff connected with her friends sharing views on her life post-inauguration. She shared how everything had taken a 180 degrees shift, but she was grateful for her support system despite it all.
Emhoff had plans to continue her studies as a fine-arts student at Parsons. Her NY apartment is stacked with three knitting looms, and her Instagram account features her knitwear collection, including colorful tops and cozy pants.
"I remember a few days before the inauguration we were talking about what you were going to wear, and we were very excited—I was joking that you were going to become a style icon."

said Emhoff's friend, Fifi Hodgkinson.
Emhoff's Five-Piece Knitwear Collection
Emhoff crafted a five-piece knitwear capsule last month, which rapidly sold out. The response on her Instagram has been spectacular, with people showing immense love for her lively, colorful and playful design collection.