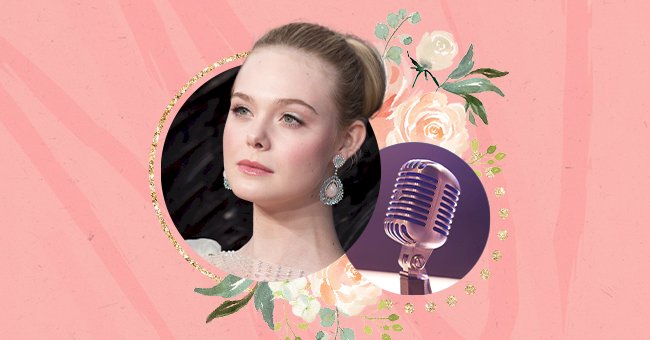 Elle Fanning & Journalist Jessica Wapner Tackles Diet Culture In Her Podcast 'One Click'
There is a wide variety of topics to engage in when listening to a podcast, and we love that. Elle Fanning and journalist Jessica Wapner tackle diet culture in the C13 Originals podcast 'One Click.'
Elle Fanning may be one of the biggest stars in Hollywood, but she's been able to find the time to record a podcast. The award-winning actress narrates the platform to tackle diet culture and a dangerous diet drug.
Fanning may be the narrating voice of the podcast, but she honed the idea with the help of Jessica Wapner. Read more to explore how the actress and journalist duo tackle diet culture in the new podcast.
The Inspiration
In January 2020, Jessica Wapner's article entitled 'The Deadly Diet Drug That Cooks People Alive' was published. The Daily Beast article explored the sale and consumption of a toxic diet drug called DNP.
As explained in the article, DNP is a diet drug that has been linked to numerous world war one deaths. The drug increases the body temperature of someone who takes it because it changes the way cells use energy.
"It just struck me. It's also so well-written,"

Says Elle Fanning
Elle Fanning read the article and was inspired to adapt the story into a podcast through her new production company. Fanning reveals she approached Jessica with the idea and got the ball rolling.
Developing The Podcast
Elle reveals that she and the team working on the podcast started sharing their struggles with body image. This step was important because the podcast delves deep into society's unhealthy obsession with weight.
"There's a lot to do with body image and understanding why certain thought patterns can have such a grip on us,"

Says Jessica Werner
The duo also reveals that they expanded on the original article's research about DNP to uncover its effects truly. DNP was a previously banned drug that managed its way back into society, and the pair wanted to know why.
The internet is also a huge player in the podcast's narrative as it's used as a tool to prey on insecurities. Unfortunately, many companies use social media to keep users insecure, so they keep buying weight loss products.
What To Expect
One Click is now fully developed into an eight-episode podcast produced and directed by C13 Originals. Elle Fanning will narrate each 40min episode which explores the subject of DNP and diet culture through storytelling.
The episodes will explore everything from the history of negative body image in society to the banning of DNP itself. Reviews warn of a heavy subject matter that is worth the listen to inspire a change in society.