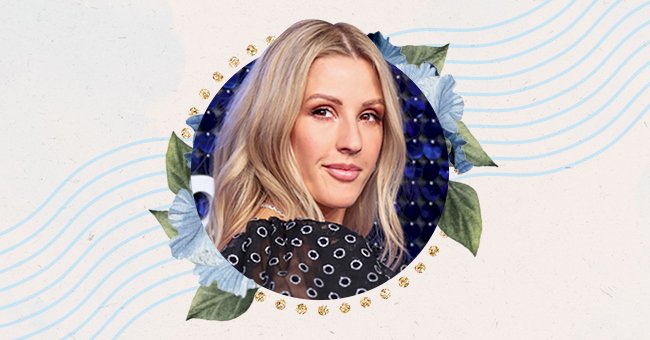 Ellie Goulding Welcomes First Child
Ellie Goulding and husband Caspar Jopling welcome their first child! It is a new and exciting experience for the couple, and we wish them all the joys that parenthood has to offer!
Early February this year, Ellie Goulding revealed the news of her pregnancy which, surprised her and her husband, Caspar Jopling. Her husband took to Instagram to say that both mom and baby are happy and healthy.
"Mum and baby both healthy and happy :) Extremely grateful" Caspar Jopling.
The singer married Caspar Jopling, an art dealer in York Minister, back in August 2019. The news came as a surprise to the couple on their first anniversary but they chose to keep it private.
When she did share the information with the public, it came as a huge surprise. She hid her pregnancy quite well behind all her husband's oversized coats.
The choice to keep it secret was to get used to the idea of becoming a parent, and she admitted that the feeling was still strange back in March. It's completely normal to express concern not long before the baby is due!
The singer had a busy year in 2020; after writing a book and releasing an album, the news took them by surprise. They were also moving around and have finally put down roots.
Oxfordshire a beautiful countryside where the two purchased a home, which is ideal for raising a family! The space and privacy of raising a kid out in the countryside are some mom's dreams!
Getting close to the due date can bring about the pressure of being a great parent, and it weighs down on you! Having friends and fellow celebrities that have recently become first-time moms themselves must be a great help.
Princess Eugenie and Katy Perry, who have recently become first-time moms themselves, have given dear friend Ellie some great advice for her pregnancy. Ellie finds the way that Princess Eugenie handles her trials quite inspiring.
The couple has chosen not to share the baby's gender but shared that both mom and baby were in good health. They're enjoying these precious moments in private.
Congratulations to them on becoming first-time parents to a healthy baby. Wishing them all the happiness with their new baby and all the privacy they need!