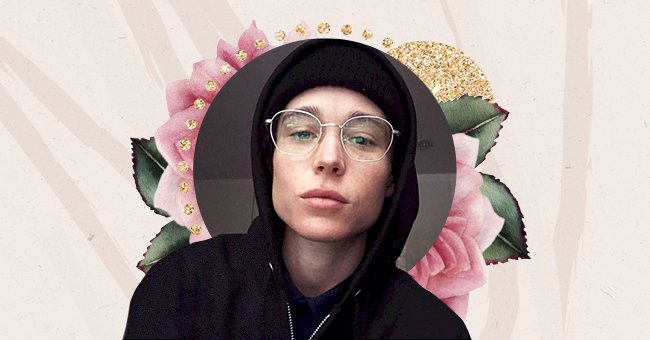 Elliot Page Opens Up About Decision To Publicly Come Out As Transgender
Elliot Page is a long-time LGBTQ+ advocate but is finally opening up about his journey now. The Oscar-nominated actor shares his experience with disclosing he's transgender on a Time cover story.
Elliot Page has graced our movie screens for a while now and has taken audiences on a journey with him. The actor came out as a member of the LGBTQ+ community before his transition but had more to reveal.
Years later, Elliot finally revealed that he is transgender and is excited to share more about his decision. Read more to learn how Elliot decided it was time to come out and how his experience has been so far.
Meeting Elliot
On December 1st last year, Elliot used his Twitter page to share something special with the world. For the first time, the 'Juno' actor revealed that he is transgender and shared his name with his fans.
"I want to share with you that I am trans, my pronouns are he/they, and my name is Elliot."

Elliot Page Tweeted
Elliot's message didn't end with his announcement but also covered issues regarding the LGBTQ+ community. The actor and advocate addressed the discrimination faced by transgender bodies in the same text.
Although Elliot's message was somewhat serious and addressed important issues, it was a reason to celebrate. He had finally come out after years and realized how content he could be as his authentic self.
He Has Always Known
In his cover story interview with Time, Elliot revealed that he knew he wanted to be a boy since he was a child. He shares that he asked his mother whether he would eventually become a boy at nine years old.
"I wanted to be a boy. I would ask my mom if I could be someday."

Says Elliot Page
Elliot revealed that he was ecstatic when his parents allowed him to cut his hair short after all his questions. Unfortunately, a year later, he started acting professionally and had to grow it all back.
Elliot shares that he couldn't recognize himself during this time, which hindered his experience as an actor. The star shares that he couldn't even look at pictures of himself at some point in his career.
Why He Decided To Come Out
Like everyone in the world, Elliot was stuck in quarantine with his thoughts before deciding to make a change. Elliot explains that the time in isolation led him to embrace being transgender, and so he did.
Elliot also admits that he decided so he could finally be who he truly is without fear. He also acknowledges the privilege that allows him to live his truth and how many in the community don't have that.
Elliot says that he is committed to using his platform to spread queer and transgender rights messaging. He has always been an advocate and will continue to do so now that he has taken the leap towards his truth.
He is also excited to start acting in his body, bringing him the comfort taken from him as a child. Page is in the middle of filming the upcoming season of 'The Umbrella Academy,' which we're excited to see.