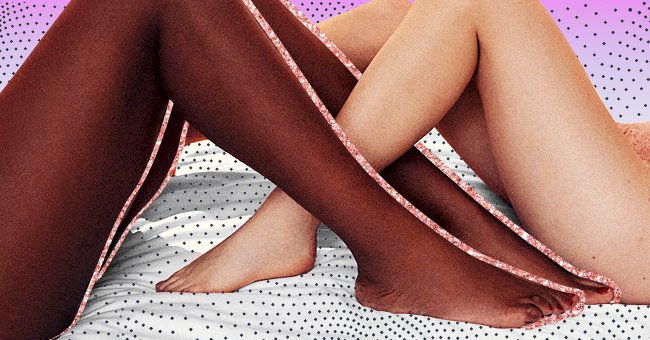 10 Celebs Who Are Open About Their Sexuality
LGBTQ representation has seen a spike of representation from movies, series to music. As the world makes small steps in making space for sexualities on the spectrum, celebrities have lent their voice and experiences to the conversation.
The move comes as a response to a softening of attitudes towards the LGBTQ community. Unlike past years, more celebrities are proudly out. Whereas coming out was once seen as a career killer, celebrities are now defying social norms and are bravely living their truth.
From rockstars to actors, celebrities are raising LGBTQ visibility onscreen and offscreen. Furthermore, their message remains clear, to be themselves and happy is the most important thing. Here are ten celebs open about their sexuality.
Kehlani
RnB sensation Kehlani took to Twitter to clarify her identity on the spectrum in a series of tweets in 2018. The singer told fans she was neither bisexual nor straight but queer. The tweets came after the popularity of her song Honey, which uses she/her pronouns.
In an interview with Fader magazine, Kehlani admitted she always made music about women. However, after the reactions to Honey, she realized the importance of representation and stepped into a new phase in her music.
Janelle Monae
Singer Janelle Monae first identified as bisexual. However, the star has since revealed she no longer goes by the label. When Monae learned about pansexuality, she changed her ideas about her sexual identity.
Monae told Rolling Stone as a queer, black woman in America who has loved both men and women; she considers herself a free-ass mother[expletive]. Moreso, Monae features her sexuality in her music as well.
Brendon Urie
Panic At The Disco frontman Brendan Urie also identifies as pansexual. The charismatic star has been open about embrace androgyny as well as challenging stereotypes about masculinity. Furthermore, the star made headlines when he came out as pansexual.
In an interview with Paper magazine, Urie confessed that even though he is married to a woman he loves, he has never been opposed to men. Moreover, he went on to add that love for him happens if the person is great and their heart is in the right place.
Amandla Stenberg
The actress, known for her memorable turn as Rue in the "Hunger Games," is also out and proud. Stenberg, outspoken about her identity as a black woman in America, also came out as bisexual on Snapchat while in conversation with Teen Vogue.
Stenberg expressed her pride at the term queer, which she says is an umbrella term for many sexualities. However, she was hiding under it and came to a place where she was proud of her sexuality. Stenberg also added that it was alright to change your mind.
Elliot Page
Formerly known as Ellen Page, Elliot Page came out this year in an emotional, heartfelt letter to the public posted on her Instagram. The Juno and Umbrella Academy star clarified her pronouns and identified as queer.
Page added he was happy to be trans and loved that he was queer. Furthermore, due to his omission of the truth, he admitted his mental health had suffered. The star had previously come out as gay in 2014.
Sarah Paulson
Acclaimed actress Sarah Paulson refuses to be limited to a label. The star told People she has always created her path, saying she has always walked to the beat of her drum. The same applies to her dating.
The actress told the New York Times that if her dating choice were lead by what was expected of her from each community, she would feel limited. Paulson added she did not want to feel that. The star is currently dating actress Holland Taylor.
Troye Sivan
The singer and actor first made a splash in the entertainment industry as a YouTuber. Sivan, in his now popular video, "Coming Out," told his viewers he was gay back in 2013. In the video, Sivan told viewers he was not ashamed of himself.
As a successful pop star and actor, Sivan uses his voice to champion intersectionality in the LGBTQ community. In an interview with Dazed Magazine, Sivan said coming out was the best thing he did in his entire life.
Ezra Miller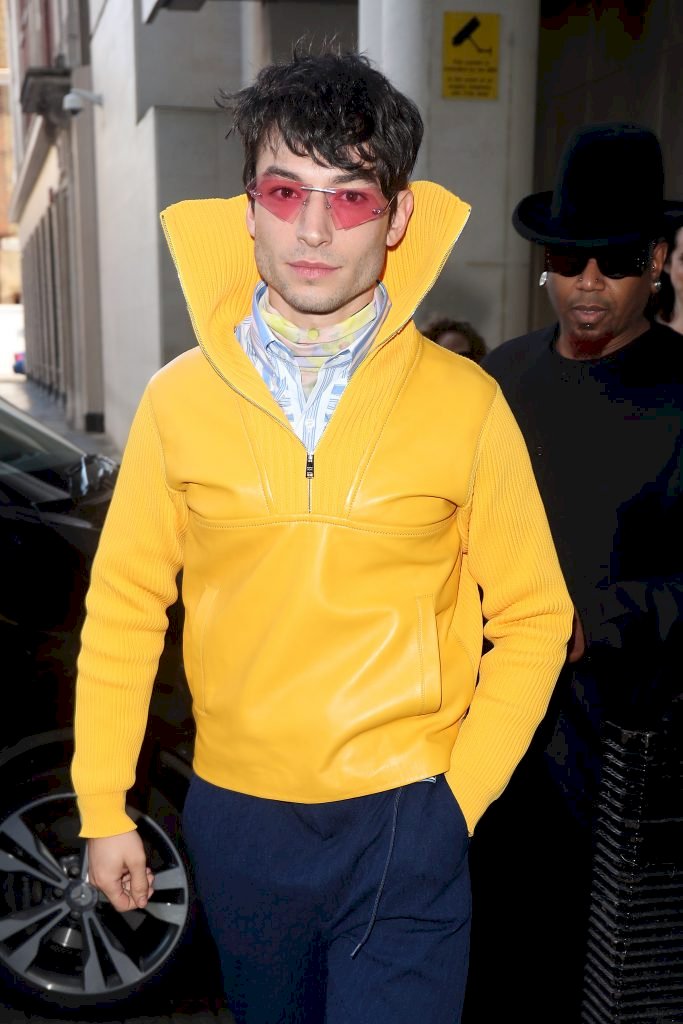 Ezra Miller at BBC Radio One promoting 'Fantastic Beasts: The Crimes of Grindelwald' Source | Photo Getty Images
Ezra Miller is outspoken about his sexuality. The star is comfortable with all pronouns and embraces his gender fluidity. Miller told Daily Beat in 2012 that while he has mostly been attracted to 'shes,' he is open to love wherever he finds it.
In a recent interview with Playboy Magazine, Miller also called himself a sexual being. Furthermore, Miller is also exploring his sexuality through polyamory. Moreso, he explained her was searching for queer people who will also understand he is queer.
Sam Smith
Popstar Sam Smith has also come out to fans. The singer told fans they identify as non-binary and genderqueer. In an interview with Jameela Jamil, Smith explained genderqueer as being neither male nor female.
Moreover, Smith admitted that they are exploring their sexual identity and will go by the pronouns they/them. Smith also said while they do not feel eloquent enough to speak on non-binary issues, they want to be visible and open.
Kristen Stewart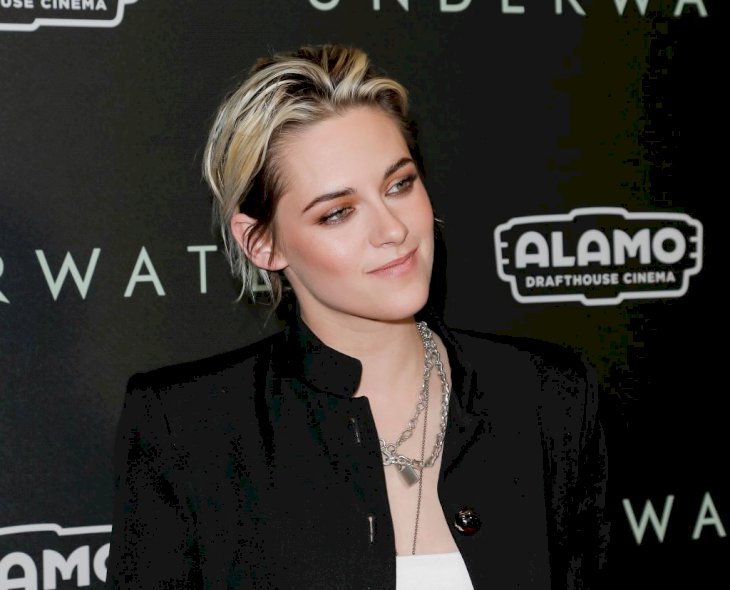 Kristen Stewart attending a fan screening of
Kristen Stewart identifies as bisexual. The star has experienced intense press on her dating choices. When she talked to the Guardian in 2017, the star expressed her difficulty exploring her fluidity in the public eye.
The star identifies as bisexual and expressed her wish to explore the grey areas in sexuality. Stewart also told the publication that being bisexual was not confusing at all, adding that it is the opposite for her.