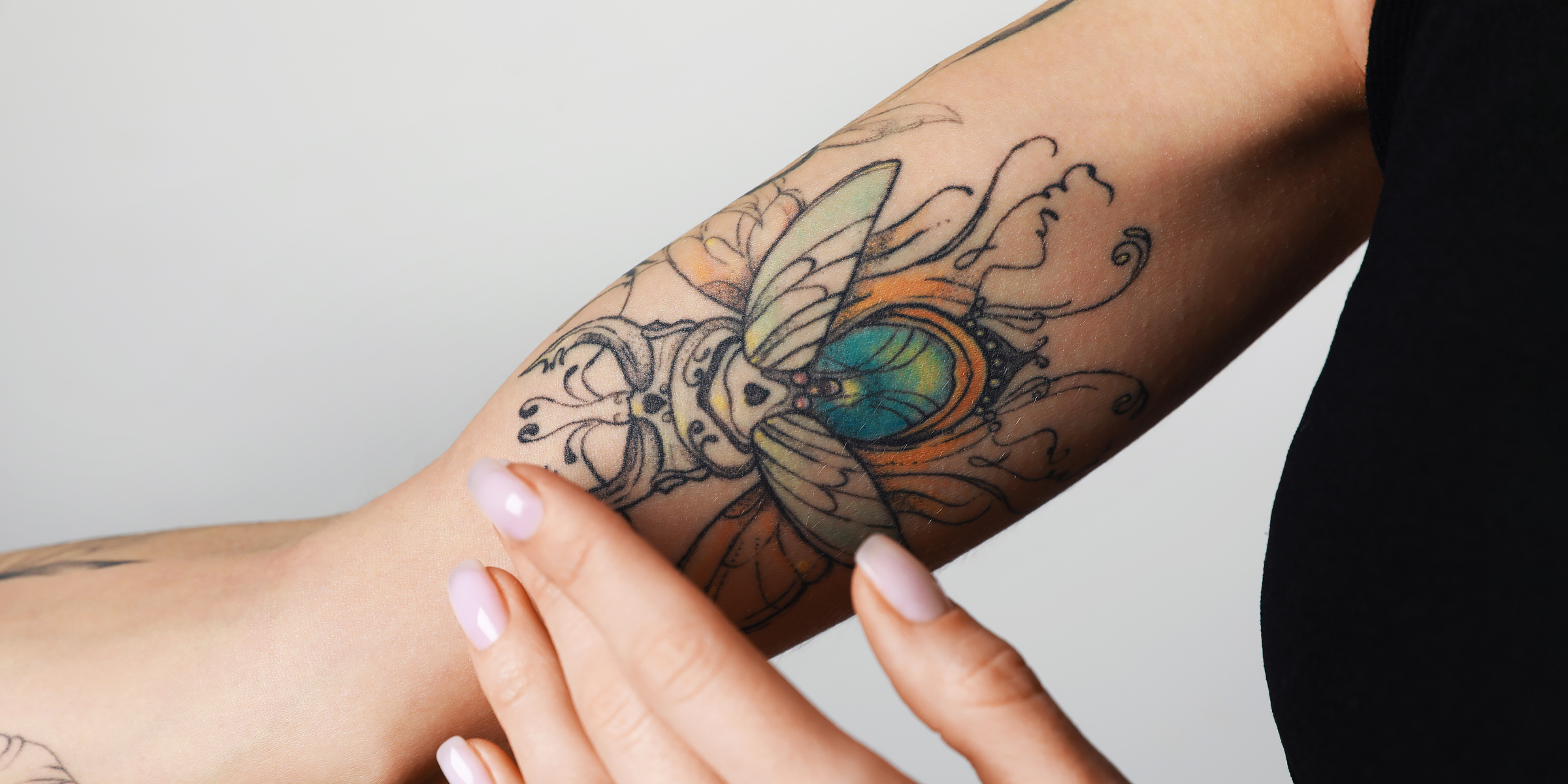 Woman with tattoo. | Source: Getty Images
Exfoliating a Tattoo Step-By-Step: When to Start & What to Use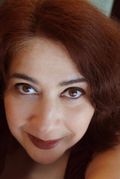 Exfoliating a tattoo can improve its appearance and its longevity; the trick is knowing when and how to do it. Here is everything you need to know about tattoo exfoliation.
Getting a tattoo has become commonplace for young and old, but there is more to it than having a great artist produce a work of art on the body, caring for the skin is just as important.
One factor that is fundamental to keeping the ink crisp and the colors bright is exfoliating the tattoo, but this skincare procedure can be delicate, especially when the tattoo is recent.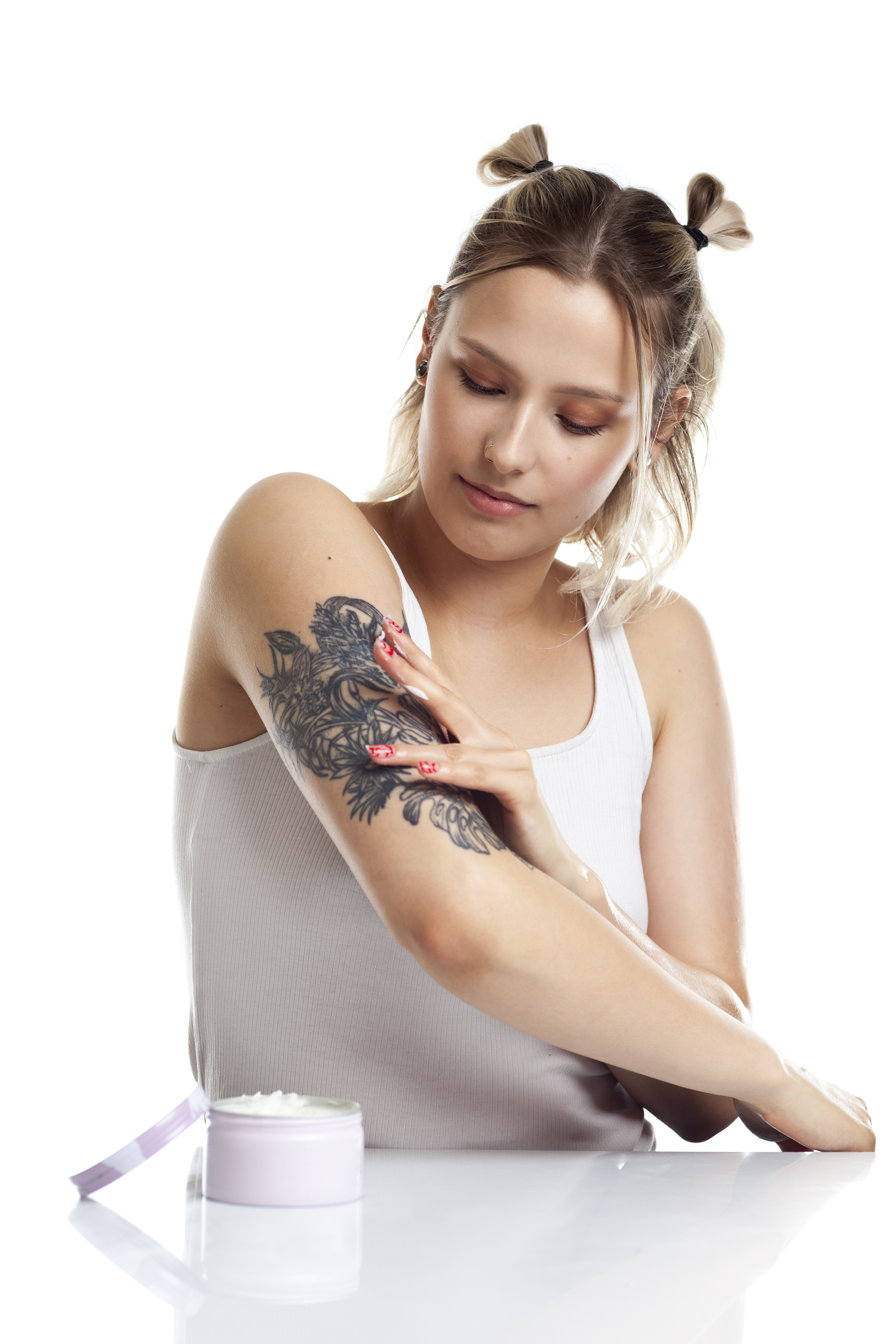 Woman caring for her tattoo. | Source: Getty Images
A brand-new tattoo tends to peel, and the lines and colors are dulled by dead and flaking skin. Exfoliating is the way to brighten up that new tat, but it can only be done after a while.
It is also essential to use the correct product to exfoliate a tattoo, as some can be too harsh and abrasive and cause damage to the skin.
The exfoliation should be done gently; the aim is to remove the dead skin cells, not abrade the recently healed skin.
We have some brilliant tips for tattoo lovers on how to care for their tattoos, how and when to exfoliate, and what the best products are for each case.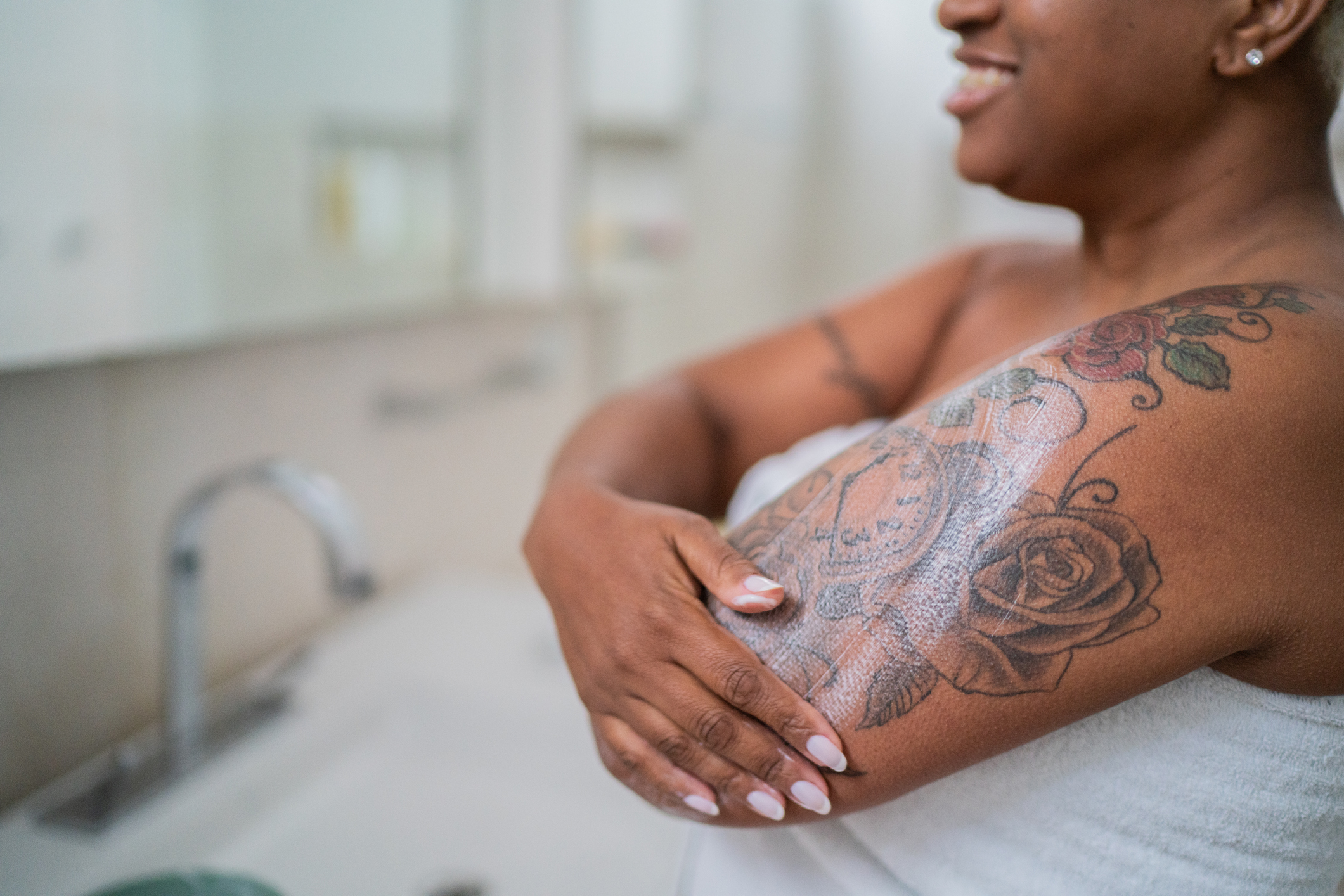 Woman applying moisturizer. | Source: Getty Images
Why Is Exfoliating a Tattoo Necessary?
Skin constantly renews itself, and the upper layer -- the epidermis -- is covered with dead skin cells. It is these cells that often give skin that dry and dusty look.
To remove the dead skin cells, brighten the epidermis, and allow moisture to penetrate more deeply into the skin, it is advisable to exfoliate and gently rub away the dead cells, leaving only healthy, glowing skin.
The dead and dry skin that accumulates on a tattoo, especially if it is new and recently healed, tends to make the lines and colors look dull.
Those who haven't tried exfoliating before need not fear that exfoliating will remove their tattoo -- as long as it is fully healed. The exfoliant will only affect the epidermis and will not reach the dermis, where the tattoo artist deposited the ink.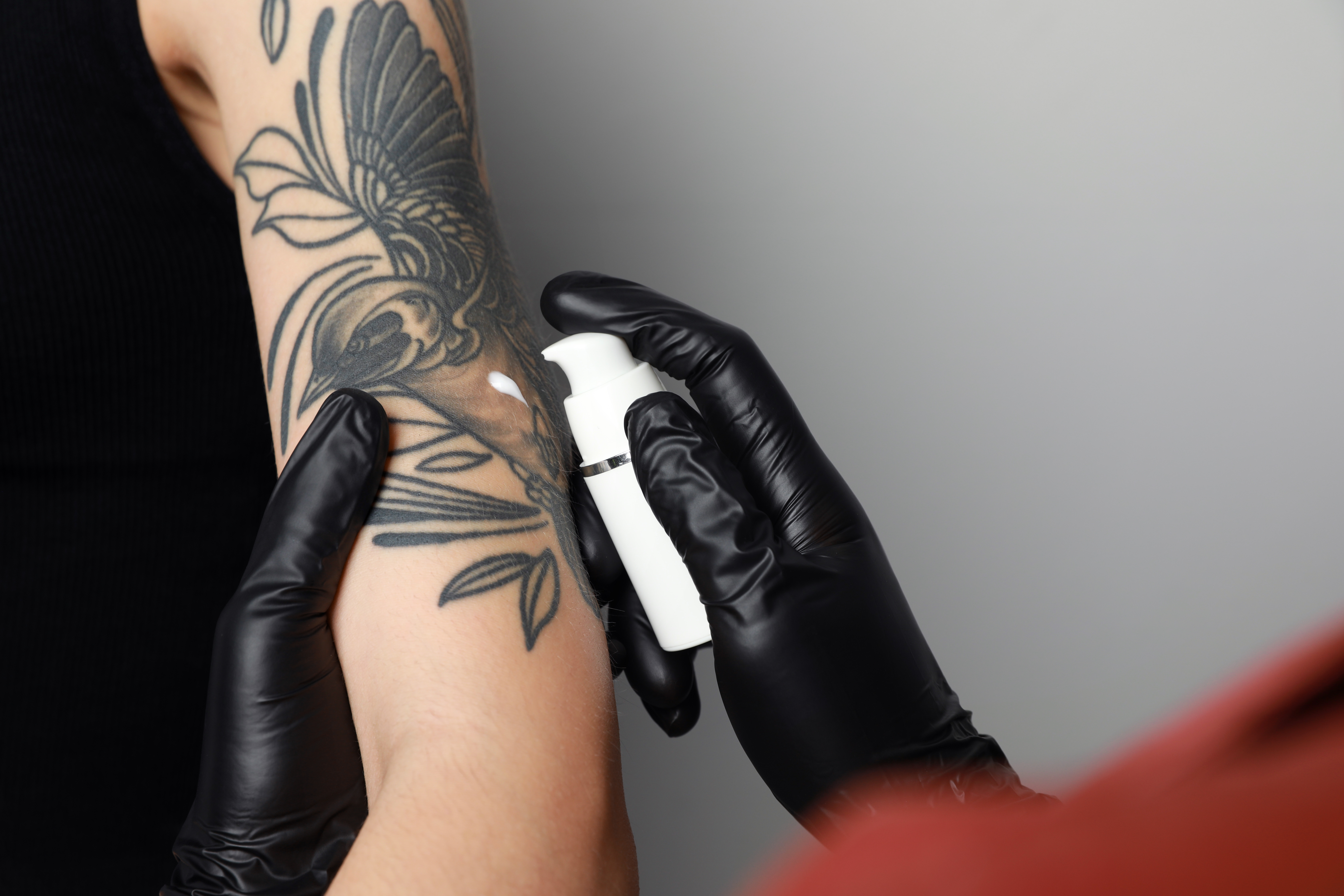 Woman having cream applied to tattoo. | Source: Getty Images
When Is It Okay to Exfoliate a Tattoo?
Before exfoliating that new tattoo for the first time, ensuring it is fully healed is essential. A tattoo is an open wound, and it is not advisable to use an abrasive product while it is still recovering.
People heal at different rates, but the average period is usually two to three weeks; however, to be safe, it is better to wait a month. A mild exfoliant should be used so as not to irritate the sensitive skin of the tattoo.
The exfoliation should be done gently; the aim is to remove the dead skin cells, not abrade the recently healed skin. Exfoliation is excellent for the skin, but it's not something that should be done every day.
Excessive exfoliation can strip the skin of its natural oils, leaving it fragile and prone to infections. Choose your exfoliant according to your skin type: sensitive, normal, dry, or oily.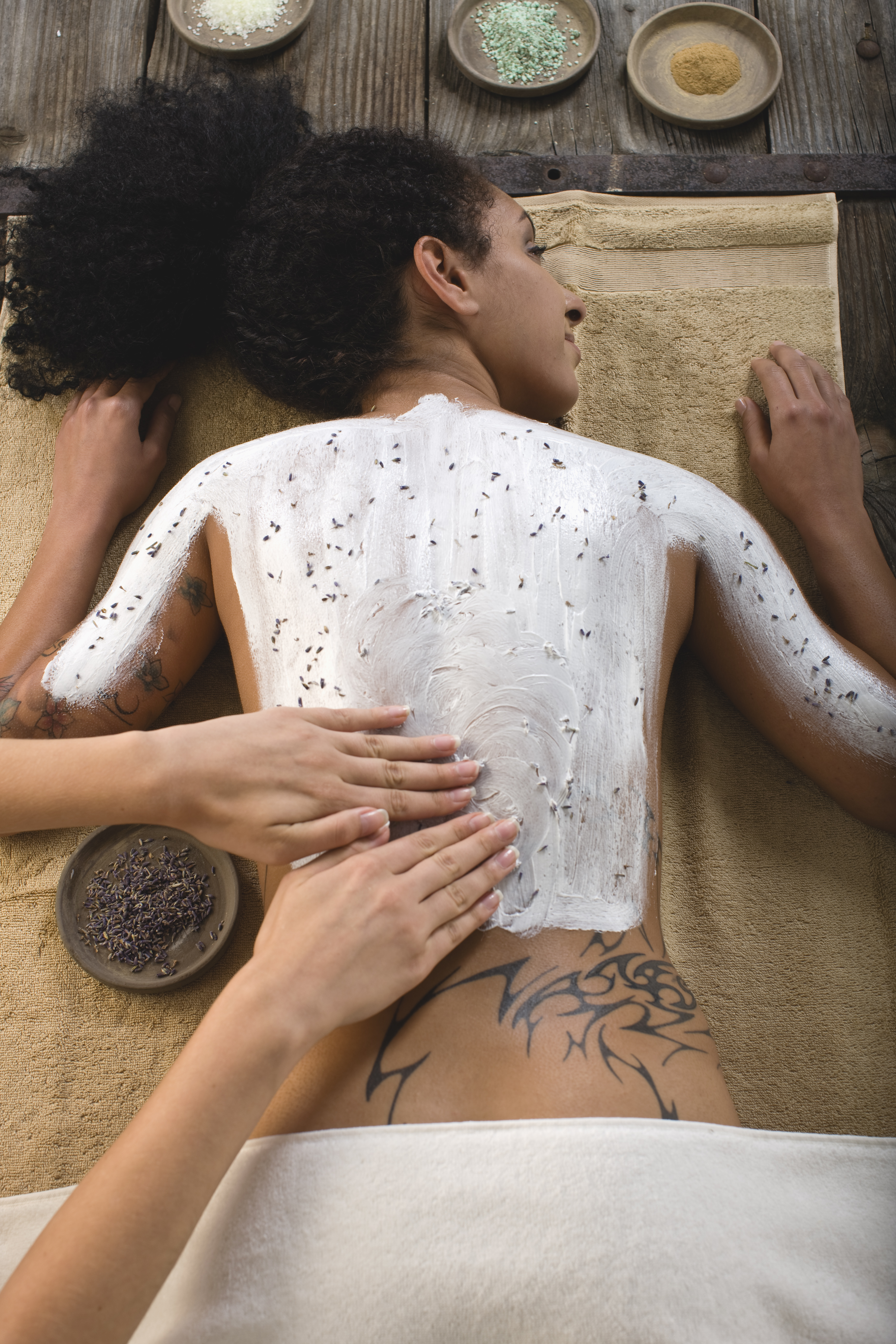 Woman with tattoo having an exfoliating massage. | Source: Getty Images
General Rules of Tattoo Aftercare
But exfoliating should only be one part of good tattoo aftercare. For a brilliantly-colored, long-lasting tattoo, it pays to start protecting and preserving your ink from day one. The first step is to keep it covered.
The tattoo artist will usually apply an ointment and a bandage to the tattoo. After a few hours, it is safe to remove the covering but it is best to avoid exposing the tattoo to moisture and sunlight.
Swimming and baths should also be avoided until the tattoo is healed -- it is advisable to stick to showers. Always apply sunblock; this must become a habit because sunlight fades tattoos. It's crucial to keep the skin moisturized and supple throughout the healing process.
Once the tattoo is fully healed, exfoliating periodically should be part of the skincare routine. Do not over-exfoliate. Moderation in all things is the key to beautiful, healthy skin -- with or without a tattoo.