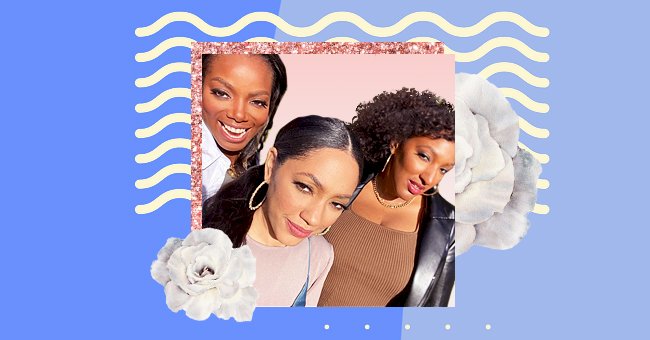 Exploring Brown Girl Jane's Beauty Initiatives Against Racial Injustice
Activism can take up so many forms, making it possible for everyone to help out where they can. We may not all have the power to enforce change, but using our voices can make all the difference.
Although this year has been tumultuous, to say the least, there has been some good to come out of it. The fight against racial injustice only became more robust in 2020, gaining unexpected allies from every industry.
It is essential to highlight the people and companies that made a change before the year ends. See how beauty brand Brown Girl Jane used its influence to bolster the fight against racial injustice in 2020.
What Is Brown Girl Jane?
Brown Girl Jane is a beauty and wellness brand that offers plant-based products. Most Brown Girl Jane products contain CBD, a compound found in Hemp or more widely known as cannabis flowers.
Unlike the intoxicating THC compound in the plant, CBD offers benefits without giving users a high. Products they offer range from specialized, and broad-spectrum CBD drops to the skin aiding CBD beauty products.
The Brown Girl Jane brand was founded by three black women who are all Spelman College graduates. Malaika Jones Kebede, Tai Beauchamp, and Nia Jones all labored tirelessly to create this well-rounded brand.
Why We Can't Stop Hearing About Them In 2020
An entirely black female-owned business is undoubtedly something to celebrate no matter what. We can't help but celebrate Black Girl Jane even further for their initiatives towards fighting systemic racism this year.
The Black Lives Matter protests may have left many creators and innovators undefeated. Trung to deal with constant bad news and opening up our eyes to racial injustice are not easy tasks to endure.
Many people who work far from activism expressed their frustration about not being able to help. Brands such as Black Girl Jane showed that you don't have to step out of your comfort zone to lend a hand.
Black Girl Jane opted to redress racial injustice in their way this summer. The founding trio launched an initiative to help black businesses through the pandemic and redress racial injustice.
The Brown Girl Swap Initiative
Brown Girl Jane founders started the Brown Girl Swap initiative in June. This initiative urged Instagram users to swap their five go-to products with items from black woman-owned brands instead.
Their #BrownGirlSwap tag became so popular that it turned into a directory to discover black-owned businesses. The Brown Girl swap initiative gained momentum and opened up conversations of racial disparities.
Two months later, Brown Girl Jane partnered with Shea Moisture to expand their initiative's reach. The partners offered entrepreneurial mentorship and a $250 000 investment grant to black-owned businesses.
Just when you thought it couldn't get any better, Birchbox joined in on the fun as well. Birchbox now offers #BrownGirlSwap curated subscription boxes that exclusively include products from black women-led brands.