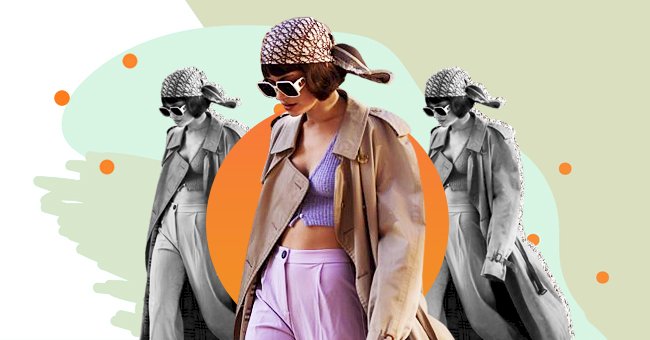 Head Scarves Make A Fashion Comeback
If you're a fan of A$ap Rocky, then you will know that this fashion trend has been a long time coming. Headscarves are not synonymous with chic grannies anymore; everyone can get in on the style.
If there is one thing we know about fashion, it will never stop borrowing from the past. Just when you thought an ancient trend could be gone forever, it will make a comeback when you least expect it.
The early aughts are getting their shine in fashion once again with this latest head accessory trend. See how the likes of Christina Aguilera influenced this year's headscarf and bandana fashion comeback.
Style Inspiration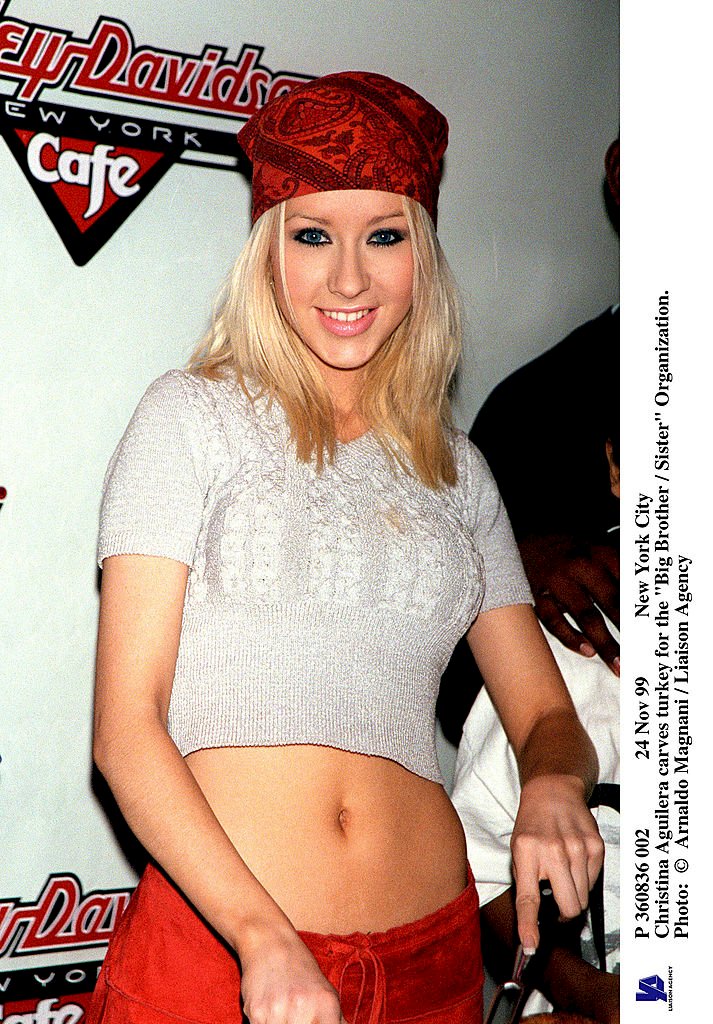 Getty Images
Every stylish pop princess from the late nineties and early 2000s wore this hair accessory. The style was partially bohemian and cool-girl chic, seen on Beyonce, Christina Aguilera, and Britney Spears.
Young style icons, the Olsen twins, were also fans of this low maintenance headscarf trend. Colors and prints could be as bold as possible, but most went for a scarf that matched their entire ensemble.
Back In The School Of Cool
For a while, headscarves were only accessories for grannies and bad hair days after the trend died down. In Russia, "babushka" refers to an older woman or grandmother, and the same word also refers to a headscarf.
Last year, we saw headscarves accepted back in fashion. Fashionista A$ap Rocky even made a song called 'Babushka Boi' with a music video that features a cast wearing headscarves tied under the chin.
Fashion bloggers on all social media platforms started adopting the headscarf style as well. Even perfect haired models like Kendall Jenner and Bella Hadid wore this style, especially as a traditional babushka would.
Now we see headscarves evolve from the popular under the chin style to tying it underneath your hair. This styling technique is what was more popular in the late 90s and early 2000s.
Silky Styles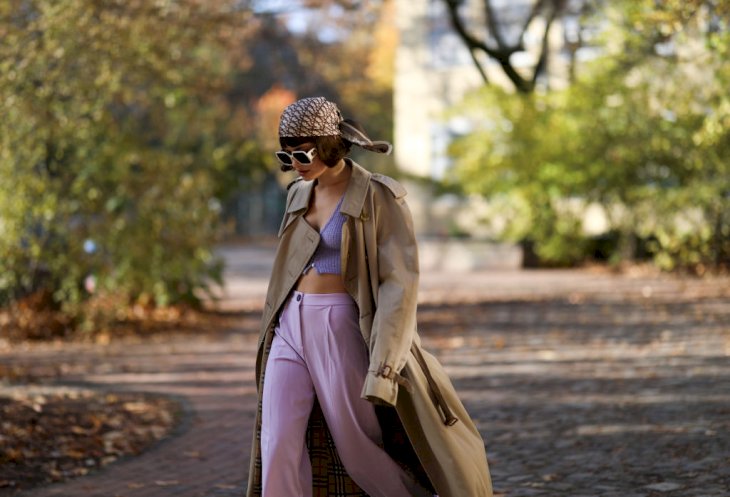 Getty Images
Influencers cannot get enough of the practical and cool silky headscarves, and brands are catching up. More retailers have stocked smaller silk scarves these past two years than we've seen in a decade.
Traditional bandanas are also becoming a staple, but many prefer silk or satin, which is less harsh on hair. This super chic style is also beneficial for those suffering bad hair days or even weeks.
Other Retro Hair Accessories To Look Out For
This late 90s and early 2000s era cemented itself in offering multiple hair accessory trends. The headscarves are not the only hair accessory trend to come back and take over fashion this year.
There has been a rise in accessorizing with preppy headbands that pull your hair back perfectly. Hair clips and barrettes have also made their official fashion comeback and have certainly made our lives easier.