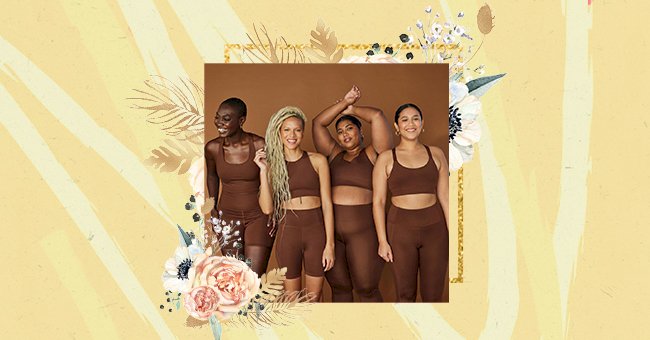 Exploring How Girlfriend Collective Turns Water Bottles Into Leggings
1,761,852. This is the number of plastic bottles Girlfriend Collective has upcycled in - 2021 alone, and the year is not even done yet. Today, sustainability is the It Girl of many fashion brands. However, Girlfriend Collective stands out from the crowd for its dedication to eco-consciousness.
Launched in 2016, Girlfriend Collective first gained notoriety after the brand offered free leggings to its first customers. On the first day alone, they clocked 10,000 orders and subsequently sold out. Since then, the brand gained cult status for its high-quality athleisure and has continued to sell out.
Before expanding its range to bras, sweats, and more, the eco-conscious brand started with the Compression Legging. The leggings use about 25 bottles to manufacture, which to date remains one of Girlfriend Collective's unique selling points. So, exactly how does the Girlfriend Collective turn an ordinary plastic bottle into an enviable high-quality legging?
The Recycling Process
Girlfriend Collective was founded by husband and wife duo Ellie and Quang Dinh. The pair wanted to start a fashion company that provided high-quality activewear to its customers, which did not harm the environment and cause social damage. More so, the brand prides itself on being equally transparent about the ethics of its production process stating,
"Many companies tout transparency but only offer flashy headlines instead of substance."

Girlfriend Collective
Keeping with this ethos, Girlfriend Collective sources its plastic bottles from the world leader in recycling, Taiwan. The brand sources about 3 feet high type 1 plastic bales from a recycling facility. Type 1 means that bales are made from type 1 bottles (they have no. 1 inside the recycling symbol) and are sorted from all plastic types.
Plastic To Fiber
The bales are transported to a private PET processing facility that weighs them before taking away the caps and labels and sorting them by color. Inevitably, the clear bottles are clear winners. Next, the bottles are chopped up into little bits the size of a fingernail and washed until clean before being packed and sent to another facility to be turned into thread.
The chips are melted down and cooled. They are chopped into uniform pellets, which are also melted down and passed through a machine called an extruder, where it is turned into superfine fibers. The fibers are put into a spinning machine that turns them into yarn.
From Yarn To Legging
Girlfriend Collective is known for its four-way stretch fabric. How is it done? The fabric is knitted together with spandex at another facility. The result is at first rough, but it is run through a knitting machine to make it soft and produces fabric for 100 leggings. Next, it is sent back to the same manufacturing facility that sorted the type 1 bales for dyeing.
"Dying recycled material is really an art form because you often have to change the formula a bit from batch to batch."

CEO, Dinh
Dyeing is known to be environmentally harmful. However, this facility strives to make it sustainable. The water from the dye is cooled and cleaned to be reintroduced to the local water supply. Also, another byproduct called dye mud is sent to paving companies. Thus, the byproduct will have another life on sidewalks or paving stones.
The fabric is shipped by boat to Hanoi for stitching, where it is assembled into the brand's Compression Leggings. Workers do the cutting and sewing within a safe working environment. They also receive a fair wage.
Before going into production, the brand tested and refined the fabric and fitted it on over 100 women. The fabric is soft and does not pill with a thickness that holds one in. More so, it performs well under a workout as it wicks sweat away and remains cool underperformance. Plus, the compression is crafted to hold you in.
A bonus about Girlfriend Collective is how they get the product to you. The leggings remain in a warehouse in Hong Kong until a customer orders online. It is from here that it is shipped. They are also packed in commercial flights leaving room for cargo, thus, minimizing the impact of international shipping.
The range now includes more bottoms, tops, outerwear, innerwear, and other items that are also sustainably made. Consequently, through their process, Girlfriend Collective maintains their ethos that water bottles and fishing nets look better on you than they do clogging landfills and polluting oceans