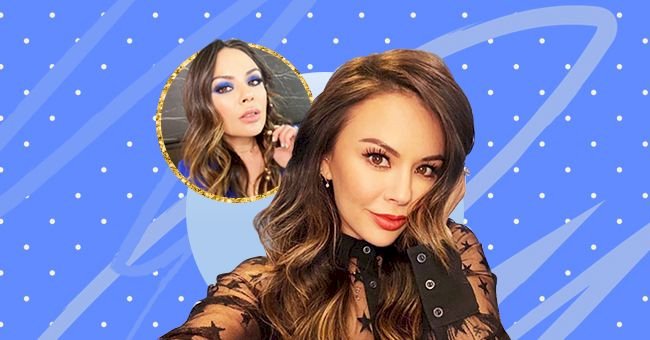 Exploring 'Pretty Little Liars' Janel Parrish's Fave Beauty Products
The 32-year-old gorgeous star has a ten-step skincare routine that she adheres to, but she also enjoys having fun with makeup. She's a big fan of rocking the strong, colorful eye and smokey eye look, and keeps her beauty products in her Ziploc Accessory Bags.
We have all been down the road where rediscovering our beauty routines has been both fun and relieving. And while incorporating a rigorous skincare regime sounds too far-fetched to some, celebrities like Janel Parrish are serving major beauty inspiration amidst the lockdown season.
Finding the right balance between makeup and comfort means being able to get much more out of your beauty routines. Let's learn a thing or two from the Pretty Little Liars' actress Janel Parrish Long who shares her favorite beauty and skincare products with us.
1.Makeup Equals Mood
There's hardly a time when Parrish is not looking picture-perfect, and that has everything to do with her strict skincare regime. The star admits to carrying around suitcases stacked with beauty products even for short trips.
If you remember Long's bright blue hair, then you'd know how she loves transforming her look every now and then. She loves switching her makeup based on her mood, and stumbling upon exciting new ways to prep her skin.
2.A Big "No" To Skin Toners
One quick scroll through Parrish's social media accounts and you'd know the reason behind her flawless skin. In spite of trying out nearly all skincare and makeup products, she has no affinity for skin toners and keeps them at bay.
"Toner is the one thing I don't use. For me, I just feel like it dries my skin out."

says Parrish.
3.Skincare Products Parrish Swear By
Parrish is fond of using Tata Harper products, a natural organic brand. She takes her cleansing routine very seriously, and confides in the Resurfacing Serum to give her skin an instant hydration boost.
4.Must-Have Haircare Products
For her hair, the To All The Boys series' star enjoys using Pureology hair products. She is an avid user of the Pureology shampoo and conditioner, and loves the super hydrating and nourishing formula for her smooth, silky and tangle-free hair.
"I push the limit with how often I wash it... I try to wait four days if I can, but I usually end up making it to three."

added Parrish
For that bouncy, on-fleek hair, she relies on Moroccanoil Luminous Hairspray which provides a moisture boost without feeling greasy or heavy. No wonder she's always serving hairspiration in those swoon-worthy pictures.
5.Makeup Essentials
Her go-to blush is the Rare Beauty Stay Vulnerable Melting Cream Blush. She's a fan of Selena Gomez' beauty line and loves the soft, natural flush and velvety texture of this blush on her face.
6.Other Makeup Tools
The Pretty Little Liars' star loves using a gua sha. After applying her serum in the morning, she uses it to make her skin breathe easier and drain the lymph accumulation. She also loves using an eyelash curler to nail the wide awake look.