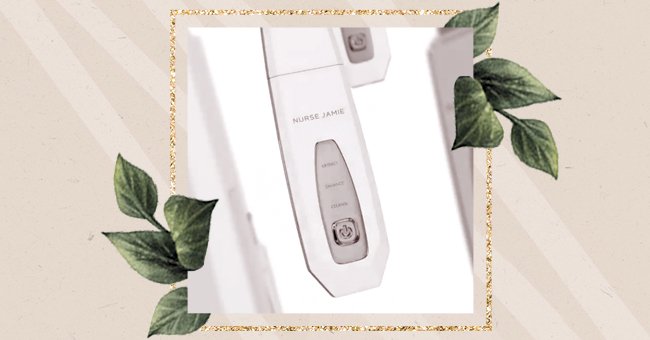 Exploring Skin Scraping
By now, you've heard of dermaplaning, but have you heard of dermascraping? Skin scraping is a procedure that applies the use of a facial tool that uses sonic vibrations to loosen up all trapped gunk from your pores.
Unlike microdermabrasion which makes use of crystal particles to smooth the skin, or dermaplaning, which uses a scalpel to shave off downy hairs and dead skin cells, dermascraping is neither.
The scrapers use ultrasonic, high-frequency soundwaves to shake up your pores that will, as a result, loosen dirt and sebum. However, as furious as that sounds, it's a gentle and effective exfoliation method. Let's explore skin scraping below.
How Does Skin Scraping Work?
Skin scraping works somewhat like facial cleansing brushes but without the bristles. Instead, the debris is collected in the spatula. Although as effective as it is the process, note that although skin scrapers are on the market, they were only available to estheticians. So if you are using it, you may have to use some caution.
"Using it to aggressively scrape oil or flakes off the skin can disrupt the skin barrier, with dry, irritated skin as a result."

Rabia Malik
How To Use A Skin Scraper
Use the scraper in a gliding motion on areas that are thick with blackheads like the nose or any other appropriate place. It can be pretty satisfying, but please resist the urge to scrape out the living daylights out of tiny blackheads or become enamored with popping pimples.
This will only result in inflammation or even hyperpigmentation. Moreover, when used correctly, these devices are meant to be more gentle than abrasive face scrubs. Though do not overdo it. It is recommended to use not more than three times a week.
How to Prep Your Skin for Skin Scraping
Before you go in with the device, cleanse your face with a sulfate-free facial cleanser. Apply and rinse as per the instructions of use or as usual. This process is the most effective way to give your skin a deep cleanse with the scraper.
"Choose a sulphate-free facial cleanser, apply it to the skin with water like you normally would when washing your face, use the device, then rinse."
Some devices suggest putting an undiluted cleanser on your face before gliding the tool over your face. However, it is advised to only do this with cleansing oil or balm as the undiluted cleanser will dry the skin out. Moreover, never use the tool on dry skin. Your skin will drag, and you will not get the de-clogging benefits.
Skin Scrapers Are Multi-Purpose
When not exfoliating, the skin scraping devices come with an infuse or mode adapted for daily use. That's right, the rounded back of the spatula works as a gentle massage device to massage in serums and creams every day, where the rounded back of the spatula becomes a gentle massage device to work serums and creams.
What are Alternatives to Skin Scrapers?
Skin scrapers have multiple benefits, including keeping any blockages away. However, you can still use other actives to achieve this. Salicylic acid will gently exfoliate as well as purify. Another one is lactic acid or fruit enzymes. If you combine them with products with some niacinamide, you will get reduced sebum production that is known to contribute towards clogged pores.