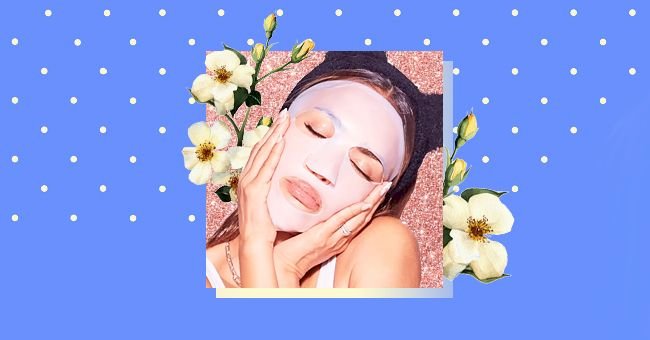 Exploring The Benefits Of Reusable Silicone Face Masks
Sustainability has taught us that reusable products are the way to go. It is about time that this applies to beauty treatment products, which still mostly come as disposable single-use items.
K Beauty popularized sheet masks instantly, and now we cannot get enough of the hydrating products. Sheet masks are great to use for quick skin solutions, and they are quite affordable.
The only downside about sheet masks is that they are not very environmentally friendly. Thankfully, silicone face masks have come to save the day and may be a more sustainable option to reach for soon.
Our First Peek At Reusable Face Masks
Although this year has been challenging for many, it's been great for the skincare newcomer Dieux. This skincare brand launched in September this year and instantly became a hit for their eye masks.
Diuex stood out from the crowd with their eye masks because of one essential detail: reusable. The 'Forever Eye Mask' is a reusable set of silicone eye masks that sold out too quickly for a new brand.
These eye masks have been tested for a year but have a lifespan that extends well beyond the 365-day mark. People love that these eye masks are reusable and work well with your preferred concoction of product.
Soon after Dieux's September debut, Honest Beauty released a silicone reusable sheet mask. This mask also allows for a customized face mask routine since you can add whatever serum to use with the mask.
Isn't Silicone Bad?
Silicone is a byproduct of the petroleum industry but isn't as bad as purchasing several disposable masks a year. Most sheet masks are made of synthetic blends or fibers, drenched in serums for single use.
Even if they are made of natural cotton, traditional sheet masks are impossible to recycle or compost. Silicone face masks offer the option to reuse a mask many times, making it a more sustainable choice.
What About Hygiene?
The face's skin can be susceptible, especially when the skin is prone to breaking out. The face must be kept clean at all times, which means all tools and products that go on your face must be clean.
Many people are skeptical of reusable face masks because of the concern for cleanliness. Thankfully, the Dieux brand co-founder Charlotte Palermino reveals that silicone is extremely easy to clean.
"We recommend to wash the masks in warm water with soap, shake off the water, and place them back in the tin. You can wash them again before use as well!"

Says Charlotte Palermino
Hydration Benefits Of A Silicone Face Mask For Your Skin
Reusable face masks allow for a customized approach to skincare because you can add your serums. Silicone also helps skin lock in products because it does not absorb serums and blocks evaporation.
"Silicone sheets have been shown to help bring hydration to the surface of the skin,"

Says Charlotte Palermino
Charlotte Palermino also reveals that silicone was one of the materials that kept showing positives in her research. She shares that studies show that silicone helps encourage hydration from the skin to the skin's surface.