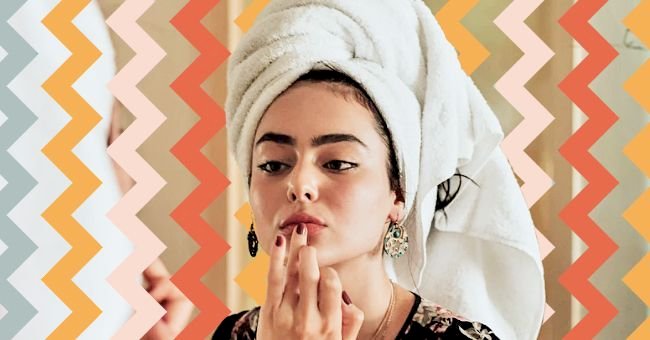 Skincare Showdown: The Difference Between K-Beauty & J-Beauty
The Korean 10 Step Routine brought attention to eastern skincare and beauty lines. Each country has its own skincare goals, routines, ingredients, and products making the industry extremely intriguing.
K-Beauty and J-Beauty in particular have garnered massive attention. Known for always being a step ahead of the skincare world, both have earned a reputation for producing impeccable products and results.
In fact, "double-cleansing" was first introduced by Japanese women, and Korean beauty introduced us to the benefits of sheet masks and sunscreen. While both J-Beauty and K-Beauty share similarities, there are many differences as well. Here is everything you need to know about these amazing eastern skincare industries.
What Is J-Beauty?
Japanese Beauty offers complex, hard-working formulas as the Japanese consumer usually has a deep understanding of skin. Their approach to beauty relies on centuries of tradition.
From indigenous ingredients like camellia oil, green tea, and rice, to using just a few well created products, their skincare is innovative and and reliable.
"Japanese beauty is about innovation with a long-term reliability and basing the results on scientific research and logic. A product will never be launched without 100% certainty on its qualities and benefits."

explains Miyabi Kumagai, Shiseido's International Brand Manager.
Much like the Japanese diet, Vicky Tsai, the founder of Tatcha skincare, explains that Japanese skincare is "minimalist and timeless, focused on a few, high-quality ingredients." She adds that the skincare focuses on "purity and simplicity."
J-beauty like K-Beauty favors fairer skin but unlike K-Beauty it tends to accommodate different complexions and skin tones much better. The biggest aim of J-Beauty is clear, translucent skin that will result in "mochi-hada" or "mochi skin" which is very soft, plump skin.
"Japanese skincare is more reserved. While considered innovative and science-driven, J-beauty is more about functionality and simplicity with long-term results,"

says skincare expert and beauty chemist David Pollock, founder of JustAskDavid.com.
What Is K-Beauty?
K-Beauty focuses on active ingredients that hydrate and protect the skin. Glow Recipe's co-founder Christine Chang explains:
"K-Beauty has been described in the past as trendy or all about fun packaging, but we believe South Korea is the epicenter of modern skincare innovation. We often see new formulas, ingredients, and textures coming out of Korea that actually end up creating entire categories in the beauty industry such as splash masks, rubber masks, and pressed serums."
K-Beauty offers a touch of fun to skincare in everything from design to textures. Like J-Beauty, Korean skincare is steeped in tradition and history.
The average Korean customer is as demanding as Japanese customers when it comes to the performance and ingredients of their products. Korean culture idolizes fair skin so many skincare products focus on "whitening" products. The ultimate aim for K-Beauty is flawless, dewy, skin that is glass-like.
Difference Between K-Beauty and J-Beauty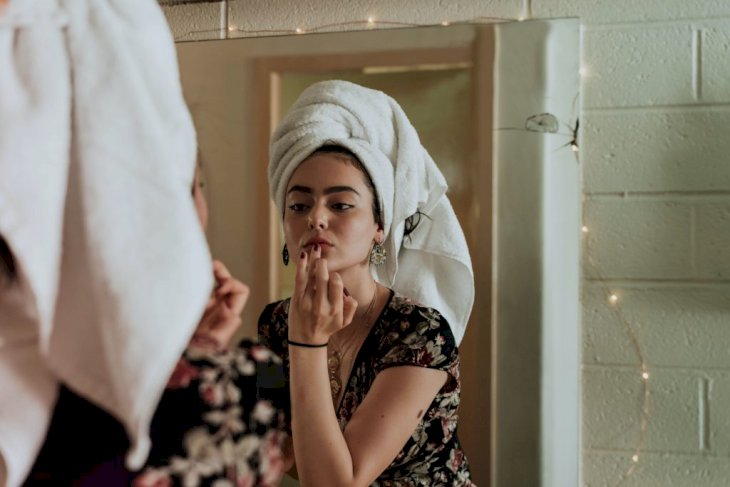 Photo by kevin laminto on Unsplash
Thus it can be seen that K-beauty and J-beauty have different approaches to skincare. While both aim to create healthy skin, the ultimate goals and routines are very different.
"Both K- and J-beauty focus on hydration as well as reduction or prevention of pigmentation (brown spots and melasma). They both involve sun avoidance and protective barriers against sun exposure,"

says board-certified dermatologist Anna Guanche, founder and director of Bella Skin Institute.
While both focus on scientifically formulated products that promise results, K-beauty aims to master the science of skincare thus constantly creating new ingredients, textures, and formulations.
While Japanese women keep their skincare routines straightforward, Korean beauty is about layering and experimentation. Korean consumers usually have lengthy routines with multiple steps.
Do You Need To Choose Between The Two?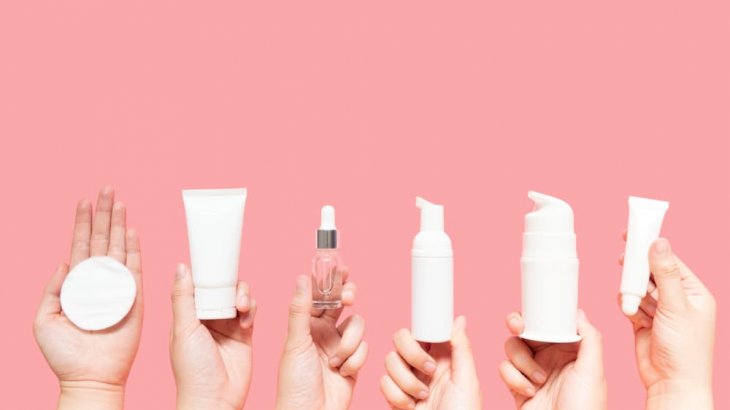 Shutterstock
In truth, both beauty industries are like sisters. Japanese products are usually complex, technological formulas using traditional ingredients while Korean products use similar amazing ingredients but in different formulas. Both can be used to complement each other and combined to create the ultimate routine.