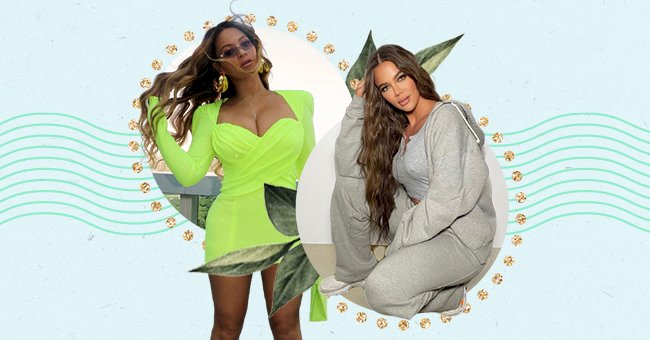 Exploring The Major Fashion Trends Sparked By Quarantine
Quarantine had its ups and downs, and one of its high points was hitting the reset button on fashion trends! We got to explore the comfort and still kept it classy all from inside with nowhere to go!
The lockdown left us without much to do, and that meant we had no obligations to commit to clothes. So we embraced comfort, but we eventually had to leave the house at some point and that comfort had to look good on the go!
For most people, it gave us a chance to reflect on our style choices, and while the world opens back up, it gives us time to decide how we want our style to transform. But after a yearlong quarantine, the outfits we wore indoors are going to follow us out!
1. Tie-dye
Tie-dye came back as a huge trend, and people really got into it thanks to TikTok for getting the word out. People were sporting everything tie-dye, from clothes right down to their socks!
2. Loungewear
Because we were spending time at home, we wanted to be comfortable at home, and we had to stock up on loungewear! It's comfortable but casual enough to go out and run some errands.
3. Cottagecore
We've been longing for the days in a little cottage home with cute dresses and picnics out in our little gardens! Some people have been living that exact dream, and summer is the perfect time to break out those cute sundresses!
4. Going All Out
We certainly needed to make the most of our time outside, so whether it's just to the mailbox or the grocery store, go all out. Stop saving your clothes for a better occasion make your day the occasion for your outfit!
You don't have to wear anything you don't feel comfortable in, so if you're not up for bright colors, that's fine. But take out that coat you've been saving for a huge even, wear the dress you've been saving for a date. Don't wait for the right moment!
5. Business on the top
We all know the trick by now when you have a meeting online, but you don't want to look sloppy. But instead of committing to a full formal outfit, we threw on a formal top and kept the loungewear or even out pajamas!
These styles will certainly see us into the season while we wait for the world to be fully rid of COVID! Our styles might evolve once we become more active, but these fashionable yet stylish outfits are trending for now!