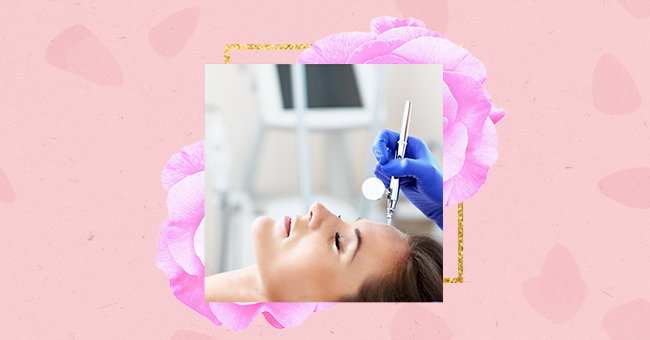 Exploring The Oxygen Facial Trend
Taking care of your skin to keep it healthy and glowing has become the new craze. One of the latest facial trends to achieve the natural glow of healthy skin is the oxygen facial which is supposed to maintain your youthful glow!
Keeping the signs of aging at bay is at the top of most people's skincare concerns these days. Research has been involved in keeping the signs of aging at bay so we can hold onto our youth as the years pass on.
Facials should be a part of your skincare routine, whether you're getting your treatments at the aesthetician's office or at home. Facials make your skin look and feel healthier, so why is everyone obsessed with oxygen facials?
What Are Oxygen Facials?
Oxygen facials are quite literal; it's a facial done with high-pressure oxygen steam. The idea is that oxygenated cells will appear healthier, and it's also supposed to encourage collagen production, which keeps your skin youthful.
The facial takes place from anywhere between 30-minutes to an hour. It doesn't hurt your skin, so after you've received your treatment, you can apply your makeup immediately!
What Are The Benefits Of The Oxygen Facial?
When a hyaluronic acid serum is used during the facial, it promotes hydration. But You or the aesthetician can use other serums during the facial, which changes the benefits slightly.
Some of the benefits of an oxygen facial include fighting fine lines and wrinkles, improving your blood circulation, and promoting collagen production. All of which should leave your skin not only looking healthier but also more youthful!
In a world filled with pollution and processed foods, the idea of an oxygen facial is also to detoxify your skin and encourage cell regeneration. It restores your pH balance and shields your skin against sun damage which can cause fine lines and wrinkles.
Oxygen can help promote the healing of wounds, so it can help with scars caused by acne and pimples. The high-pressure steam also helps unclog your pores from the buildup of dirt, sweat, oils, and dead skin cells!
How Often Do You Need An Oxygen Facial
An oxygen facial isn't as effective on your skin as exfoliants which offer results, but your skin will need a period of recovery. So it's more effective on more youthful than mature skin, but there'll be better effects from a treatment like micro-needling.
Because the oxygen facial only has a risk of leaving your skin red or slightly swollen from oxygen exposure, you can have the procedure more than once a month. However, you can still experience an allergic reaction to the serums and other chemicals used throughout the procedure, so be well informed!
You Can Get An Oxygen Facial Kit For Home.
You can buy an oxygen facial kit so you can give yourself, your friends, and your family revitalizing oxygen treatments from the comfort of your own home! You can find a Geneo Personal device on Amazon for $229.
You can also find facial moisturizers and masks that contain oxygen and may even provide you with similar benefits. So are you convinced to try out the oxygen facial?