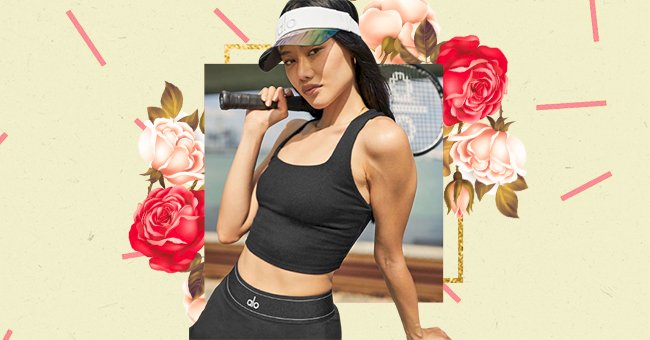 Exploring The Tenniscore Aesthetic
If you have been on TikTok or Instagram over the past year, you would have noticed a rise in preppy fashion. The country club chic style has taken a specific fondness to tennis fashion.
Athleisure has been having a moment in fashion for what seems like several years, and it isn't dying down. Leggings, trainers, and other sporty garments have been style staples for many seasons.
Lately, athleisure has been taking a more preppy direction with its styling, which has resulted in the tenniscore aesthetic. Read further to explore more about the tenniscore aesthetic and how to pull it off.
Fashion Aesthetics On Social Media
Fashion has always been a hot topic of conversation in pop culture, thus its popularity on the internet. Several regular social media users, teenagers, and fashion influencers now resonate with specific 'core' aesthetics.
Their respective aesthetics has separated these fashion communities since the rise of normcore in 2013. Normcore was categorized by chunky sneakers, Y2K fashion, loose-fitted jeans, and sweatshirts.
More recently, we have seen the rise of the VSCO girl aesthetic and the cottagecore aesthetic. Now it seems there is a 'core' aesthetic for every single niche; there has even been mention of 'clowncore.'
The Rise Of Tenniscore
Preppy fashion has been making a huge comeback over the past year and has incorporated athleisure in its styling. Outfits that athletes would typically wear on the court have now made their way to the fashion streets.
Pleated skirts, polo shirts, crisp white tennis shoes, preppy jumpers, and visors are all fashion staples now. The tenniscore aesthetic is both functional and fashionable enough for everyday wear, as seen online.
Even some of the most skilled tennis athletes have hopped onto the tenniscore aesthetic. Venus Williams' clothing line released a collection of tennis wear with a wide variety of athletic grade matching outfits.
Naomi Osaka's collaboration with Frankies Bikinis also draws heavily from the tennis aesthetic. Athleisure brands such as Alo Yoga have also been borrowing from the tenniscore aesthetic for their latest collections.
How To Pull Off The Tenniscore Aesthetic
Tenniscore is the perfect fashion aesthetic for summer and is quite simple to pull off. One of the most standout elements about a perfect tenniscore outfit is its uniformity, which makes it super preppy.
This preppy look is best achieved with monochromatic items in bright, pastel, or neutral tones. A pleated A-line skirt is usually the bottom item of choice, but tailored trousers like Kate Middleton wears are also perfect.
Depending on the weather, you can also switch up your tops between polos, tank tops, and v neck sweaters. Then, add a pair of white tennis sneakers and tall socks to top off the whole look.