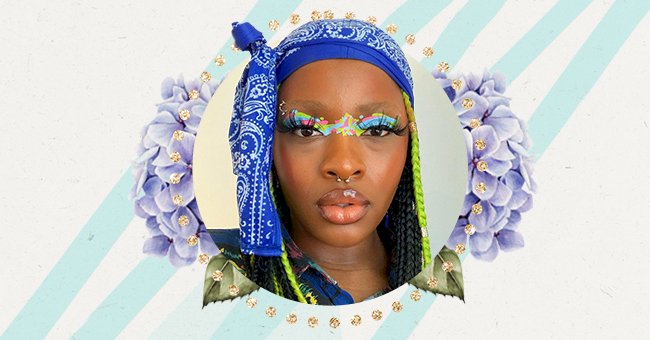 Exploring The UniLiner Trend
This makeup trend has conquered the hearts of beauty addicts who appreciate sophisticated and unusual makeup. When it comes to eyeliner, there are two schools. There are those who like to bet on very daring looks, and others prefer to stay on basic makeup.
For some time now, a new liner trend has appeared on social networks: The UniLiner trend. This style, inspired by the uni-brow or mono-eyebrow, consists of making a broad line of eyeliner going from the inner corner of one eye to the other, passing through the ridge of the nose.
The goal? Create an actual blindfold around the eyes. The plus of this unusual trend? It is perfect for those who love colorful makeup, especially with summer around the corner!
Origin Of The Uni-Liner Trend
It took a few years for the uni-liner to become a trend in its own right finally. In 2009, Solange Knowles appeared for the first time with a line of orange eyeliner going from the inner corner of one eye to the other.
The makeup was passing through the bridge of the nose, creating thus an actual blindfold around the eyes. Beyonce's little sister made it her authentic signature.
But the general public doesn't catch on, and the trend is gradually being forgotten. However, in 2021, the more original the makeup, the more it is adored by makeup enthusiasts.
All over Instagram, we can now see beauty enthusiasts seizing the phenomenon. Hyper colorful and very graphic, the trend transforms our gaze into an actual work of art.
How To Wear The Uni-Liner
To achieve a uni-liner worthy of the name, you will have to be skilled with your hands. Indeed, the liner has never been an easy task when it comes to applying it.
To achieve this look, you will have to be patient. You already know that creating a classic eyeliner stroke is not child's play. So, you have to arm yourself with a good dose of courage to embark on the art of this new uni-liner trend!
After taking three deep breaths, we start, and we draw a line flush with the eyeliner as we do for the regular classic makeup. Then, with the same liner, we continue to draw along the bridge of the nose until the next eye.
Obviously, it is possible to take breaks between each eye. Once the line is created, we can choose to thicken it to transform it into a colored headband. Some beauty lovers deepen their looks by adding a line of black liner.
There is no need to be matchy with each eye as you can decide to create art. Emphases have been laid on the importance of non-uniformity and trying out designs that feel right for you.
When choosing the colors for your look, go with what you feel comfortable in. From orange to green, navy, and neon-bright colors can serve as inspirations.