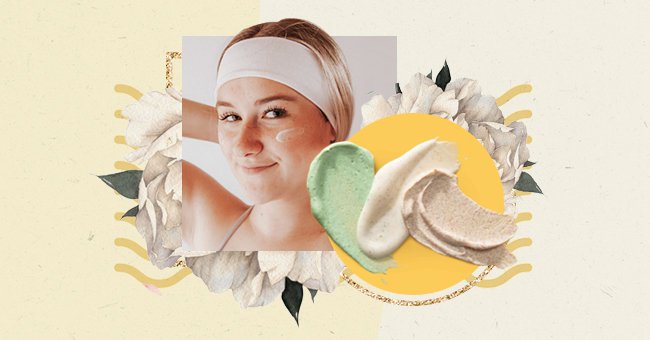 Exploring The Uses & Benefits Of Facial Scrubs
The importance of a weekly face scrub to rid the skin of impurities and dead cells cannot be overstated. This simple gesture is made with various types of scrubs, from homemade to store-bought.
The face scrub is a treatment that contains exfoliating beads and / or chemical or enzymatic active ingredients that can unclog the pores, eliminate dead skin cells and the impurities present on the surface of the epidermis.
However, not all scrubs use the same technique. Thus, mechanical exfoliation differs from chemical exfoliation because its action requires the realization of a circular massage.
Mechanical Scrubs
Mechanical scrubs are the most commonly used. They often consist of abrasive elements such as grains.
This type of scrub is applied to damp skin and must be emulsified with circular movements strong enough to exfoliate but gentle enough not to damage the epidermis.
Chemical Scrubs
Unlike mechanical scrubs, chemical scrubs do not contain abrasive particles that a circular massage must activate. Often packaged as a cream, this type of scrub causes a natural chemical reaction.
Indeed, they are specific enzymes that eliminate dead cells when they come into contact with the skin. Applied as a mask on the face, the chemical scrub acts without intervention or friction.
Why Use Facial Scrubs
Exfoliating your skin allows you to refine the skin texture, tighten the pores, restore radiance and luminosity to the complexion, stimulate cell renewal, and promote cosmetic active ingredients' penetration.
And contrary to popular belief, during the summer, the scrub is also the number one treatment to do for an even tan that lasts longer.
Benefits Of Facial Scrubs
Ultimately, dead skin accumulates and mixes with the sebum of the skin and clogs the pores. The use of facial scrubs helps to unclog these pores and gives room for our skincare products to act effectively. Also, by opening your pores, you prevent whiteheads and blackheads. Ultimately, this prevents or reduces the appearance of acne.
Facial scrubs also act to prevent aging. By intervening on the epidermis, the scrub allows the skin to renew itself, giving life to young cells that make it smoother, more relaxed, and free from imperfections.
Best Time To Use Facial Scrubs
It is better to perform an exfoliation in the evening rather than in the morning. Indeed, the skin will be all the more receptive at night to stimulate cell renewal linked to the exfoliation.
Exfoliated skin will be less exposed to stress and external pollutants at night, and the skin will not risk being suffocated by too occlusive makeup.