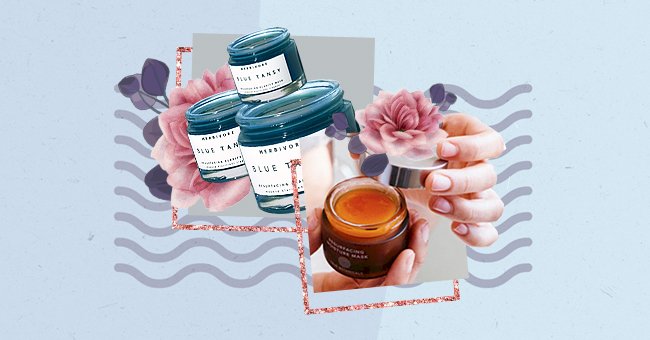 Our Pick: The Best Organic Facial Exfoliators Worth Trying
While a good exfoliator clarifies the skin by removing dead cells and excess oil, a natural formula would do all this and much more without causing any undue harm. And with people showing more consciousness regarding what they put on their bodies, there has been a massive shift towards using natural and clean products.
Scrubbing and exfoliation are perhaps the most ignored steps in our daily skin-care regime. The much-coveted dewy, natural glow and smooth, plump-looking skin that we seek have got nearly everything to do with building an exfoliating routine.
This skin-clarifying step's lesser-known benefits include stimulation of blood circulation, lymphatic drainage, reduced appearance of fine lines and wrinkles, and even increased collagen production. Scroll down to find the best organic facial exfoliators that promise mind-blowing results for dry, dull, and lackluster skin.
True Botanicals Resurfacing Moisture Mask
True Botanicals is a natural skin-care brand that is known for hydrating and glowy facial serums. However, its organic resurfacing mask is also worth a try because it not only exfoliates but also provides deep hydration because of hyaluronic acid.
This natural exfoliant contains lactic acid that clarifies the skin and removes buildup to reveal a radiant complexion. Also present is astaxanthin, which helps enhance skin's elasticity and texture and diminishes the appearance of dark spots, fine lines, and wrinkles.
Beautycounter Counter + Overnight Resurfacing Peel
Beautycounter believes in making products that are good for your skin, and this Overnight Resurfacing Peel might be what your dull, irritated, and dry skin needs. Enriched with glycolic, malic, and botanically-derived lactic acids, this leave-on helps clear dead skin cells without stripping away the actual moisture content.
This AHA/BHA peel works its wonders overnight and acts as a gentle exfoliant to soothe sensitive skin. It also contains arginine and fatty acids that deeply nourish and hydrate the skin, restoring its smooth texture and natural glow.
Herbivore Naturals Blue Tansy AHA + BHA Resurfacing Clarity Mask
People with extremely sensitive and acne-prone skin rarely find a gentle skin treatment that can remedy their woes without any adverse effects. But Herbivore Blue Tansy Clarity Mask is a natural clarifying exfoliant designed especially for acne and blemish-ridden skin.
This AHA + BHA Resurfacing Mask contains blue tansy extract that acts as an anti-inflammatory and anti-bacterial agent. Besides, white willow bark and aloe leaf provide nourishment and deep exfoliation to the skin and help unclog pores for a smooth, soft, and clear complexion.
Juice Beauty Green Apple Natural Exfoliating Peel
As soon as we cross our 20s, our skin shows visible signs of dullness and uneven tone and texture, requiring immediate attention. With Juice Beauty's Green Apple Natural Exfoliating Peels, you can wave goodbye to dark spots and dehydrated skin and embrace a natural glow.
It contains alpha-hydroxy acids (AHA) and beta hydroxy acids (BHA) that fuse to provide deep exfoliating and skin-resurfacing. Also present are vitamins C and E that boost skin's healthy radiance and make it smooth, plump, and youthful.
First Aid Beauty Facial Radiance Pads
First Aid Beauty is the go-to brand for all skin types and textures, and sensitive skin folks can confide in it anytime. The Facial Radiance Pads do precisely as their name suggests - they help clarify the skin by removing dead surface cells, excess oil and impurities, while also boosting radiance.
This gentle exfoliating treatment contains lactic and glycolic acids known to be great exfoliants and skin-brightening agents. Cucumber and Indian Gooseberry act as skin toners, and lemon peel and licorice root rejuvenate the skin's natural glowy appearance.