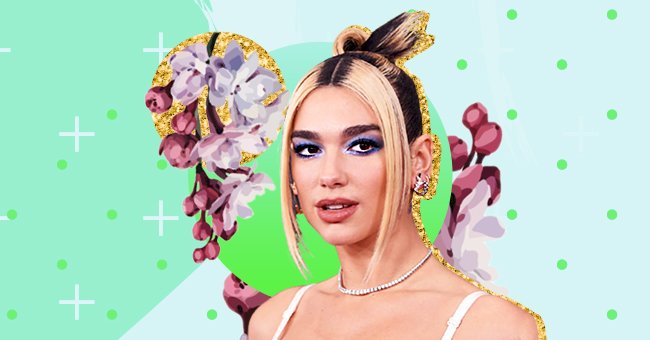 Fans Call Out Dua Lipa For Disregarding Her Own Pandemic Advice
We're edging on to a year of the coronavirus outbreak, and people still need safety protocol reminders. Thankfully, we can count on Dua Lipa to use her platform, but will she follow her own advice?
In March, the world will celebrate its one-year coronavirus outbreak anniversary. The virus was detected in December 2019 but truly impacted our everyday lives once we learned how quickly it spreads.
Since then, we've been urged to keep a social distance, wash our hands, and avoid traveling. Stars like Dua Lipa play their part in reminding us of these steps, but they don't quite abide by them themselves.
Stay At Home
Like many other stars, Dua took to Twitter to urge her fans to 'flatten the curve' last April during the lockdown. The 25-year-old star sang the words 'stay at home' to the catchy tune of her song 'Break My Heart.'
Given the risks of traveling during a global pandemic, fans received Dua's video in good faith until recently. People have started to notice and point out that Dua Lipa has not been taking her advice at all.
Jetsetter
In interviews, Dua reveals that she's spent most of her time in New York and at the Hadid family farm. What she leaves out are her local and international escapades that have caused a stir online.
Dua has recently traveled between Mexico, London, and New York, according to her social media activity. Many fans have taken to Twitter to call the young star out with a couple of hilarious memes.
A Twitter user commented that Lipa has been on more vacations during the pandemic than she has in her life. Others used song lyrics and videos to poke fun at the irony of Dua diverting from her own guidance.
Although the Twitter meltdowns have been funny to watch, the possibility of Dua spreading a virus hasn't. Some pointed out the danger of traveling with her boyfriend, who's made statements against the vaccine.
Oops I Did It Again
It isn't the first time that Dua is facing backlash for her actions during the pandemic. The pop star was also called out last year for attending a party in California with no social distancing and masks in sight.
Guests at the party included Jaden Smith and Devon Lee Carlson, who are both California natives. Recent developments have revealed that California is one of the hot spot states in the United States.
Although Dua's fans commented on her party images to point out her hypocrisy, she continued. Dua is yet to respond to the criticism, and although we doubt she will, we hope that she takes the advice to heart.