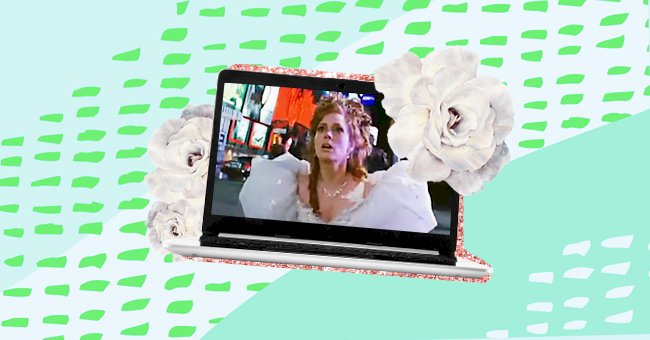 Fans Flood Twitter With Excitement After Disney Announces 'Enchanted' sequel
It seems like 2020 will be ending on a happily-ever-after note. Disney has announced the much-awaited Enchanted Sequel, Disenchanted, which will air on Disney+.
This year has been pretty challenging for nearly everyone. Many of us found ourselves catching up on old movies to escape the pandemic stress and lockdown blues.
Disney has always been able to strike a chord with our lonely, adventure-seeking hearts. Enchanted graced our lives in 2007, and it's been a favorite ever since. Disney's recent announcement regarding a sequel has cheered up all the fans.
Disenchanted - Enchanted's Much-Awaited Sequel
The sequel of the hit fairytale Enchanted will be called Disenchanted. It will premiere on Disney+ as a streaming-first release, given the coronavirus pandemic situation.
People will be able to watch Disenchanted from their homes, unlike the prequel's theatrical release. We have no additional details have regarding the storyline and plot.
Amy Adams Will Reprise Her Role As Giselle
Amy Adams will be reprising her role as Princess Giselle once again. We do not know yet whether the original cast will be returning to the sequel.
Disenchanted will be directed by Adam Shankman, who has also lent his expertise to movies like Hairspray, Rock of Ages, and What Men Want.
Enchanted
Disney's Enchanted is the story of Princess Giselle, who accidentally finds herself in the city of New York. Lost and confused, she finds refuge in the house of a divorce attorney, Robert. Soon after, Robert and his little daughter become fond of Giselle.
Giselle's life is continuously jeopardized by an evil queen who doesn't want her to marry his step-son, Prince Edward. Patrick Dempsey played Robert, followed by Susan Sarandon playing the queen and James Marsden as Prince Edward.
Fans React to Disenchanted News
Fans have taken Twitter by frenzy as soon as they heard the news of an Enchanted sequel. Everyone had their take on this exciting news.
Many people shared how the six-time Academy Award nominee, Adams, finally deserved her oscar moment. The majority of the fans are seeing Disenchanted as Amy's oscar-winning movie.
It's indeed interesting to see how much fans have missed Enchanted. Disney released Enchanted in 2007, but even after 13 years, fans love it all the same.
We can't wait to watch the Disenchanted, and a part of us is hoping to see the original cast return.