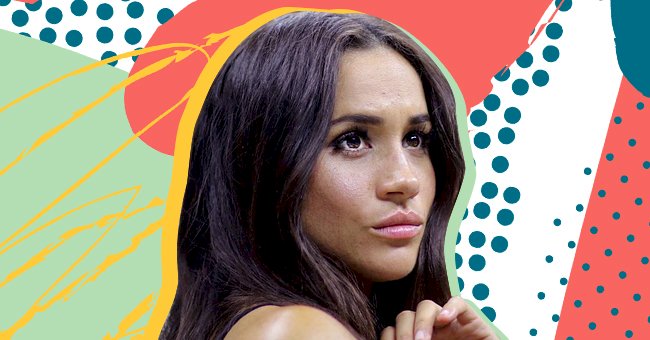 Far From Uptight Royal Expectations Meghan Markle's New Hairstyle Is Stunning
Meghan Markle has consistently turned heads with her royal style and continues to do so. Her choice in beauty and hairstyling has recently caught the attention of all Duchess of Sussex fans.
The Duchess of Sussex is no stranger to making news for her courageous fashion choices. The former actress has spectators around the world waiting at the edge of their seats to see what she'll do next.
Meghan has successfully followed the royal beauty protocol for years but is starting to take some risks. It may not be as huge as not wearing pantyhose, but her new look has definitely caught our attention.
The Extra Long Lockdown Locks
The coronavirus pandemic brought us the most strange few months of our lives earlier this year. We were all isolated for so long, and many of us had no access to salons, hairstylists, and other grooming services.
Fans and critics first noticed that Meghan's hair got significantly longer during this lockdown period. Although many publications took the new hair as a swing to the royal family protocol, fans loved her new shiny, longer hairdo.
Meghan's Laid Back Los Angeles Girl Beach Waves
The length of the Duchess's locks was not the only thing we noticed at this time. Meghan opted for a softer and more chilled mermaid beach wave hairstyle that we wouldn't really expect from a royal.
Her hair seems to mimic her and Harry's exit from their regal life in the United Kingdom. The easy-going beach waves were a surprise for most of us, but we do love the new L.A girl vibe from the Duchess.
The Super Chilled And Wavy Side Ponytail
The Duchess took her laid back malibu goddess look one step further on a zoom call with Smart Works. Meghan looked stunning in a brief surprise appearance for the Smart Set one year anniversary video.
The Duchess of Sussex wore her hair in a less than prim but unquestionably chic low ponytail in this video. Her middle-parted low ponytail hairstyle looked terrific with her longer length, relaxed mermaid waves.